There's a 'Wealth Gap' in the CBD Industry. Can it be Fixed?
'It's a problem, it's a big problem. There's not really a lot of incentive to do anything about it.'
by
Kathleen Wong
There's an undeniable CBD boom right now. More formally known as cannabidiol, CBD is being touted as a sort of cure-all magic tonic — and it's sweeping the wellness industry.
CBD is sold as more than just oil in a tincture. There are CBD skin care products in pretty, minimalistic packaging, and CBD gumdrops that could easily be mistaken for a box of French chocolates. It's even GOOP creator Gwenyth Paltrow-approved.
"We're in the middle of a gold rush," said Dawn Peacock, owner of Haven CBD in Denver.
In just the last year, CBD products brought in more than $390 million — and the industry is only expected to grow.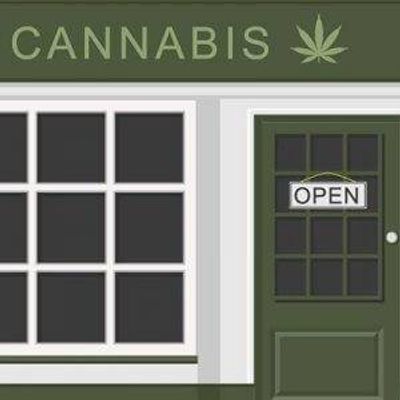 There's a reason for that. As one of some 400 cannabinoid compounds found in the cannabis plant, cannabidiol proponents claim it can provide relief for conditions like anxiety, multiple sclerosis, chronic pain and more.
Unlike its fellow cannabis compound THC (tetrahydrocannabinol, the chemical that makes you high), CBD is non-psychoactive and non-addictive.
However, the U.S. Food and Drug Administration has so far only approved one CBD-based drug.
"The study of cannabis and cannabis-derived compounds in clinical trial settings is needed to assess the safety and effectiveness of these substances for the treatment of any disease or condition," the FDA's website states.
The high cost of CBD
When you take a look at who's consuming CBD, there's a clear wealth gap. Some people who rely on CBD for daily relief struggle to afford it.
"It's a problem, it's a big problem," Peacock said. And right now, "there's not really a lot of incentive to do anything about it."
For starters, not all CBD is made equal. Low-grade CBD oil is cheaper but is also processed with strong chemical solvents that make it less effective, Lokus Nutrition President Paul Miller said.
As you might have guessed, the price goes up when less or no solvents are used in the extraction process. According to Leafly, pure CBD goes for 10 cents per milligram, or $2,835 an ounce. That's twice the price of gold.
Peacock hopes that as the industry ages, prices will naturally fall and companies will be incentivized to cater to other demographics, as well as mass-market the Costcos of the world.
Another reason for difficult prices? Our current political landscape. With the December 2018 passing of the Farm Bill, hemp was removed from the federal list of controlled substances. However, it's still illegal under the federal Food, Drug and Cosmetic Act to include CBD in food or label it as a dietary supplement.
In April, the FDA announced it would look into closely regulating CBD products and invited the public to weigh in on a hearing on May 31. But for now, those CBD gummies are not FDA-approved.
"Until the laws change and the overall production process becomes more profitable, the industry is stuck at a certain price point, which does lend its availability to those with more monetary means," said Jada Lynton, a spokesperson for CBD company Endoca.
Be a conscientious consumer
Endoca is one of a few companies and nonprofits out there that recognize this CBD privilege and help make the product accessible to more people.
Its Endoca Foundation donates CBD to children whose parents can't afford it. To date, the nonprofit has given away more than $30,000 in CBD products to individuals and organizations like Bless the Children in California.
Supporting socially conscious companies is an important step toward closing the wealth gap, Peacock said. Her own Haven CBD is a dispensary that caters to people on Medicaid by selling products right above wholesale. It's been around for about two years and has about 100 members.
If you're consuming CBD, you should educate yourself on proposed laws and regulations, said Carl Sundberg of Lazarus Naturals, a company that offers a lifetime discount to low-income households, veterans and people with disabilities.
"Now is the time to make your voice heard to your local lawmakers and representatives on how you want CBD to be sold, made and distributed," he said.