3 First-Time Voters on Why They're Getting Politically Involved
"Politics... are changing for the better and I want to be a part of it."
by
Katie Moritz
Trevor Eade has volunteered on presidential campaigns and door-knocked to help get the U.S.'s first openly gay mayor of a major city elected in Houston. He has organized political fundraisers, and urged his friends to vote in elections.
But he's never voted himself.
That's because, until this year, Eade was not a U.S. citizen. Born in England, he moved to the U.S. in 2000 for his career and had been going through the lengthy naturalization process ever since.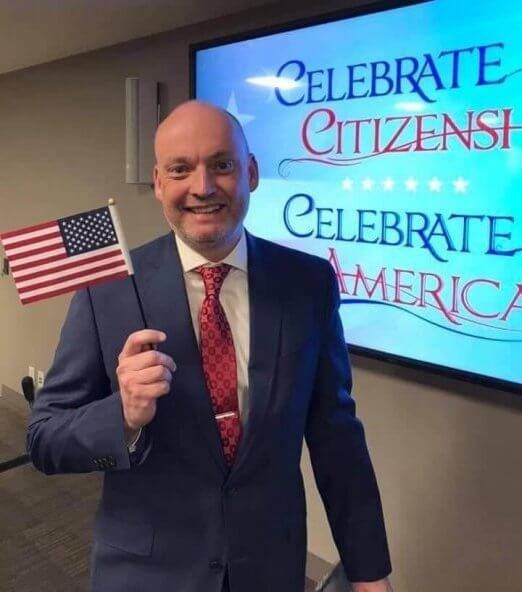 It took him about 10 years to be approved for a green card alone. Because gay marriage was not legal until 2015, Eade could not be sponsored by his partner. He had to find an employer that could sponsor him. And once he was approved for a green card, it took another five years to make it through the wait list to actually get one.
After years of applying and waiting, and applying and waiting again, the naturalization test itself was a little anticlimactic, Eade said.
"You go through the written test, the oral test, you have a history test, a civics test," he said. "And then at the end of it (the officer) literally prints a piece of paper off in the room you're sitting in. ... You expect the pomp and circumstance, for there to be a parade or something, and that was it."
But being able to vote in the 2020 presidential election and beyond is one of the things that made the long process worth it, he said. After years of urging "my U.S. citizen friends to go vote, knowing that I couldn't, I'm very excited that I have the opportunity to go into the booth next year, and my vote will count."
He said he sees people "on social media in this era that haven't voted, and its very frustrating, and you're just giving up this amazing right to vote. I gotta walk the talk and do it myself, and I'm excited to do it myself."
'I waited until now'
Reddit user Leefiss said she's one of those people who hasn't voted in a presidential election, simply because she didn't think it would make a difference. At 27, Kira, who asked that we not use her last name, is using Reddit to learn more about each candidate before making a decision on who to vote for next year.
"In the past I was too lazy to do any valuable research on candidates because I honestly believed it wouldn't make the slightest difference to me as an individual," she said. "I also wasn't willing to cast a vote simply on one or two things I liked about a candidate because I knew that was not fair to anyone. So I waited until now because I'm older, smarter and feel like politics have turned a corner and are changing for the better and I want to be a part of it."
Even though she feels politics are changing for the better, she's frustrated by the current political atmosphere. Too much reporting is done on President Donald Trump's tweets, and other things he does day-to-day, and not enough attention is paid to things that will really impact Americans, she said. We're all too distracted.
"There are many candidates who haven't gotten enough coverage... because these resources are being poured into following Trump's twitter page instead of looking forward, and providing America with all of the options they have for when Trump's term is over," Kira said.
Despite her frustration, and her years of ignoring politics, she now considers herself to be politically involved.
"I'm trying my best to rally people I know who were like myself, but it's tough," she said. "I know so many people who pay zero attention to early voting processes and show up on the last day to watch the show and even then may not decide to cast a vote.
"I can't blame them really. Politics have been incredibly boring for the average person over the past 20 years. Unless you are really plugged in you don't notice the differences. So why spend time getting involved?"
[ICYMI: How to Avoid News Fatigue But Stay Politically Involved This Election Season]
'Systems in place that put down people'
Ethan Tinklenberg also feels that the volume of Trump news coverage has skewed the political environment. He's an 18-year-old college student, and he'll vote for the first time in the 2020 presidential election.
But, as the grandson of Minnesota politician Elwyn Tinklenberg, who ran against Republican Rep. Michele Bachmann in 2008, he's grown up surrounded by political activism. Now he's an activist, too.
"Ever since seeing (my grandpa) run, and seeing him be a mayor of Blaine (in Minnesota) for a long time,... (and) seeing my parents so excited about that, kind of spurred me onto that path," Ethan Tinklenberg said.
Struggles with mental health growing up intensified his desire to make a difference. He decided the political sphere is where he could make the most change.
"I realized there are much bigger systems in place that put down people," he said. "I couldn't stand that, I still can't stand that."
He's majoring in political science, and he said he's more excited to caucus at this point than to cast a vote. Caucusing is an alternative to primary elections in which voters choose the candidates they want to support in the general election. A Bernie Sanders supporter, Ethan Tinklenberg hopes to sway voters his candidate's side during the caucus process.
Someday, he wants to be a candidate himself. Or somebody who can impact policy.
"Whether it be state or national politics,... whether it's being a senator or a congressperson, or being a lobbyist or an issues advisor, being able to fight for my beliefs through the political system is my general trajectory," Ethan Tinklenberg said.
Now that he's a citizen, Eade is also considering turning his passion for politics into a run for office — though he's not sure at what level.
"Is it city council member, is it something bigger than that? I have the passion and desire to do something like that in the future," he said. "That's what this country is all about, the opportunity to do this kind of stuff."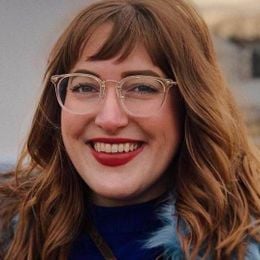 Katie Moritz
was Rewire's senior editor from 2016-2020. She is a Pisces who enjoys thrift stores and pho. Follow her on Twitter @katecmoritz.