7 Tips for Living Alone for the First Time
by
Allie Shaw
With young adults putting off marriage to check off other things on their lifetime to-do list, living alone is becoming more and more attractive. Some people feel ready to stop living at home or with roommates, but not ready to move in with a significant other.
In fact, U.S. Census data shows that 32.7 million people are living alone, which accounts for 28 percent of households in the U.S. This suggests our generation is relying less and less on the economic stability living with others—parents, a romantic partner or roommates—used to provide.
For some, living alone is an exciting opportunity to find themselves and experience immense personal growth. For others, it's a terrifying and lonely first step into adulthood.
However you're feeling about living alone for the first time, here are seven tips to make it a smoother transition.
1. Give yourself time to adjust
Allowing yourself time to adjust to your new living situation is its own process. You'll discover a new level of independence and responsibility and truly learn how to be comfortable on your own.
Often we seek instant gratification from making big changes in our lives. Living alone, like everything else, is a process and requires time to adjust to. Ask your family and friends for help when you need it, but recognize you can figure things out on your own, too. This is a huge opportunity and time for self-discovery.
If loneliness starts to creep in, try new hobbies (cooking, handiwork, DIY decorating, etc.). If you start to feel anxious or overwhelmed, try some meditation apps.
2. Stay secure
A key factor in living alone is making sure you are safe and secure wherever you are living. Whether or not you feel unsafe living alone, being aware of your surroundings and taking necessary precautions is a must.
Investing in home security is essential. But even with the best home security system, being aware of what's going on in your neighborhood can do even more to keep you and your home safe.
3. Meet your neighbors
It may feel intimidating, but taking the time to develop relationships with those around you is as important in your community as it is in your personal life. It's also a great opportunity for you to make connections that you otherwise wouldn't outside of work and your circle of friends.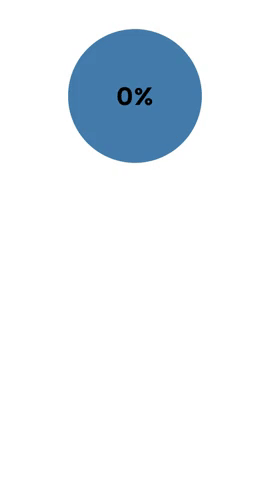 This is especially true for certain communities. In "Going Solo: The Extraordinary Rise and Surprising Appeal of Living Alone," author Erick Klinenberg touches on the key reasons young adults seek out a place of their own, and how it's a symbol of adulthood for many.
Klinenberg told Smithsonian.com that "there are neighborhoods in cities throughout the country where single people go to live alone, together, if that makes sense. They can be together living alone. That helps to make being single a much more collective experience."
If you're living alone in a new place, making these connections can help keep you safe and cut down on feelings of isolation.
4. Find your feng shui
One of the most exciting things about living alone is the opportunity to decorate your space however you want! When living with others, interior decorating is often a compromise. Living alone allows you to make your vision a reality. You can finally make your home into that "dream room" Pinterest board you created when you were 15.
5. Keep clean
It can be easy to let your living space go when you're not constantly reminded or pressured to clean up after yourself. Your momma doesn't live there, so make sure you clean up after yourself (especially when she visits).
Keeping your space clean not only looks good, it creates an environment that you actually want to spend time in. Not doing your dishes may seem liberating at first, but it quickly turns into avoiding your kitchen and having nowhere to try out those new cooking skills you've acquired.
6. Embrace it
Embrace the freedom that living alone for the first time offers. Alone time offers numerous benefits, including increased productivity and creativity.
But don't fret if you aren't instantly flooded with the creativity and inspiration you thought you'd be by being on your own. Embrace all the successes and failures this new chapter of your life will entail. You can do anything, including (but not limited to) walking around in your birthday suit.
7. Get out
As comforting as your new secluded sanctuary might be, don't forget to get out every so often.
Take advantage of opportunities in your community to get out of your comfort zone. It's easy to lay in bed all day and binge-watch the latest Netflix series, but getting out and doing things solo is another great way to embrace and adjust to living solo.
Besides, with nobody else at home to answer to, you can spend as much time out and about as you'd like.
"Living alone is not an entirely solitary experience," Klinenberg said to Smithsonian.com. "It's generally a quite social one."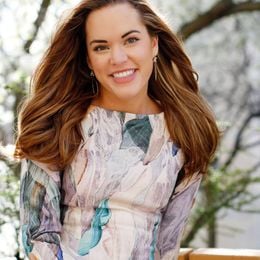 Allie Shaw
graduated from the University of Utah with degrees in communications and public relations. She is an expert in all things technology and lifestyle. She is a freelance writer for multiple publications and spends most of (all of) her free time shamelessly approaching strangers who have goldendoodles.