Do First-Time Homebuyers Pay Too Much?
by
Katie Moritz
Is the "Millennials love avocados too much to own homes" meme still funny? Probably not. But, when it was funny, it was because it touched on what seems to be a common misunderstanding about young adults: that misplaced priorities—preferring the finer things in life to scrimping—are to blame for our lower rate of homeownership and financial solvency.
Everyone is different, but when you look at young adults as a population, there are a lot of things creating financial challenges unique to our generation, none of which are also guacamole ingredients.
Putting off homeownership
We reported before that homeownership among young adults is dropping. In the last quarter of 2016, 34.7 percent of people under the age of 35 owned a home, according to U.S. Census information. In 1980, that percentage was 43.8 percent. One major reason behind this is an increase in student debt.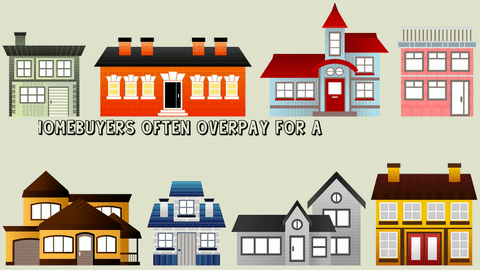 But young people do want to own homes. A 2017 survey of thousands of millennial renters across the country by Apartment Finder showed that 80 percent of them wanted to one day own property. However, the survey also found that today's young adults are putting off buying a home longer than young adults were just three years ago.
As a result, all kinds of government programs have been put in place to encourage young people (and all potential first-time homebuyers) to take the plunge. In 2016, 35 percent of homebuyers were first-timers, according to that year's Profile of Home Buyers and Sellers by the National Association of Realtors.
Common mistakes of first-time homebuyers
Efforts to get young people into their own homes has also spurred research into what's going right and wrong with the process.
A study by the Federal Housing Finance Agency suggests that first-time homebuyers are often overpaying.
"Although (first-time homebuyers) buy smaller, inferior and cheaper homes,... they pay significantly more than repeat buyers" when house attributes are controlled for, Jessica Shui and Shriya Murthy wrote in the paper.
Their findings suggest that working with a good property appraiser can make a difference in whether first-time homebuyers spend too much. Appraisers who made mistakes on their appraisals (such as listing the wrong number of bathrooms or the wrong square-footage) were associated with first-time homebuyers overpaying for those properties. The researchers aren't exactly sure why this is yet, but it's something to keep in mind when you're deciding who you'll work with to help you find a place.
Inexperience is another reason first-timers overpay, the researchers suggest. According to the 2017 Homebuyer Insights Report by Bank of America, how much a down payment should actually cost is somewhat of a mystery to people thinking about buying their first home.
The FHFA paper says these inexperienced buyers are prone to overestimating how much they can afford to pay monthly on a home loan. Lower- and middle-income first-time homebuyers are often overconfident when it comes to their finances and, because of that, don't seek financial coaching, the paper says.

"First-time homebuyers are inexperienced house hunters and are more likely to be marginal borrowers," the authors wrote.
If you're thinking about buying a home, do your research. Talk with people you know who have bought homes about what to expect, and look for free or low-cost financial coaching opportunities near you to arm yourself with knowledge before starting the process.
Just do it
Millennial homeowners' advice to their peers about buying a home? "Get off the sidelines," according to the Homebuyer Insights Report. Despite the risks involved in purchasing property, 79 percent of young homeowners believe doing it has had a positive impact on their financial futures. Eighty-six percent think owning a home is more affordable than renting was.
According to the report, the most common reason prospective homebuyers pull the trigger is finally feeling they have the means to purchase a home. Here are some suggestions homeowners have for people thinking about buying their first home:
1. Start saving for a home early.
2. Consider maintenance costs and unexpected expenses.
3. Create and stick to a budget.
4. Buy a home to grow into—one that fits your future needs and goals.
5. Buy a home sooner rather than later to start building equity.
Check out our quick guide to first-time homebuying.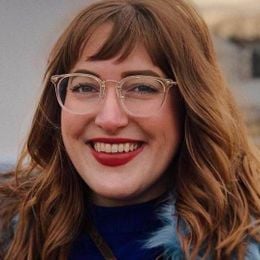 Katie Moritz
 was Rewire's senior editor from 2016-2020. She is a Pisces who enjoys thrift stores and pho. Follow her on Twitter @katecmoritz.