What Firefighters Can Tell Us About Love in the Workplace
by
Katie Moritz
Every workplace culture is different. Dynamics can even vary from team to team within a single organization. So what elements make teams thrive rather than struggle? One duo of researchers thinks the answer might lie in firehouses.
Nancy Rothbard of the Wharton School of the University of Pennsylvania and Olivia Amanda O'Neill of George Mason University studied firefighters at firehouses around the country on a quest to answer this question: What makes a workplace fulfilling?
Based on hundreds of interviews, the answer seems to be fairly simple: love and fun.
Not that kind of love. We're talking companionate love—compassion, caring and affection for our coworkers—rather than romantic love.

"It's giving each other a hug if something tough has come up, making sure that you are there for each other, that you know each other deeply and show that you care about one another," Rothbard said in a video interview with the Wharton School. "Sometimes, that can be in small acts, like washing the dishes or making sure that you have somebody's favorite snack in the kitchen. There's a lot of camaraderie and brotherly love that we also saw at some of these fire stations."
As far as fun goes, Rothbard said the research team expected that a "culture of joviality" would be important for firefighters, whose work is often high-pressure—"the pranks, the humor, all of the kind of fun things that they do to keep themselves occupied and to relieve the stress."
Compassion and fun as a cure for work-family stress
Those of us with stressful or responsibility-heavy jobs know that balancing your work life and your home life can be a challenging dance—and letting things tip one way or the other can have serious consequences.
The researchers were surprised when more than half of the firefighters they spoke with called this balance the most challenging thing about their job.
"We were not expecting that to be the answer," Rothbard said. "It makes a lot of sense in retrospect, because their jobs are really affected by the type of shift work that they do, and the type of work that they do is often very emotionally stressful.
"Interestingly, most of their job is not fighting fires. Most of it is emergency response. Any time 911 is called, firefighters have to respond, so they are at the scenes of all sorts of emergency calls and situations. ... What we found when we were talking to them was they were really concerned about some of the stresses that they experienced on the job spilling over to the home."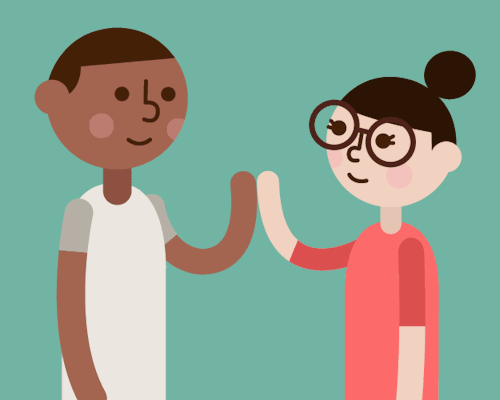 But the researchers found that workplace culture had a huge impact on how the firefighters managed work-family balance (or imbalance).
When firefighters were experiencing a lot of conflict "and they were also suppressing that conflict, it turns out that was kind of a bad thing... In fact, we found that those folks engaged in more risk-taking off the job. They reported more alcohol use, high-risk types of hobbies, et cetera," Rothbard said.
This wasn't the case in firehouses where battalion chiefs had rated the culture as high in joviality and companionate love.
"There was something about being in a culture where you were able to both joke around but also get the feelings of compassion and caring, of brotherly love from your fellow firefighters, that really tempered each other and allowed people to vent a little in the workplace so that they didn't have to let off that steam outside of work," she said.
Practicing compassion in your own workplace
Most of us aren't firefighters. But we can still learn something from their culture of brotherly love.
How can we know if our workplace is already rich in joviality and compassion? Rothbard said "it's fairly straightforward to diagnose your (workplace) culture"—take a look at how people interact and "be open to what you find."
When it comes to fun at work, most managers are worried it could go too far. Make sure that everyone is on the same page when it comes to joking around at work.
"The teasing and the pranks may be a very fun, high energy, high octane, but is that going too far?" Rothbard said. "That's the thing you worry about with a culture of joviality, right? Is it crossing the line to bullying or harassment? That's what you don't want as a manager."
And while it's important to maintain professional boundaries with coworkers, it's also important to care about each other, she said.
"What you want to look for are things like, are... they checking in when somebody is sick?" Rothbard said. "Are they making sure that they know how things are going with a particular individual? ... Those kinds of things really help to model a culture of love where people feel like others are looking out for them, that they care about them and that they matter in that organization."
Rothbard said the research serves to break down some stereotypes about male-dominated workplaces. The vast majority of firefighters are male.
"When we looked at culture of love, this was not something that we had necessarily gone in expecting to see" in firehouses, she said. "What was fascinating about it to us is that it really did appear very strongly in the setting. When we think about masculine organizations, a lot of times we think these are organizations where it's not O.K. to express any emotion, much less love. Yet we saw all sorts of emotional expression going on, including love."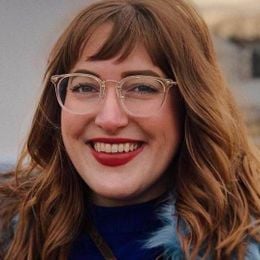 Katie Moritz
was Rewire's senior editor from 2016-2020. She is a Pisces who enjoys thrift stores and pho. Follow her on Twitter @katecmoritz.