Downton Abbey Is on Fire Again: Season Premiere Recap
by
Jeff Kamin
**SPOILER ALERT**
Welcome to our Downton Abbey Season 5 episode recap. Each Monday I'll have plot points, thoughts, best lines and comments about Sunday's latest episode shown on tpt. You can tweet along with #DowntonPBS and #MustTalkTV hashtags to have your opinions heard or leave a comment here. A note, I will be watching these along with you each week here in the USA, not forging ahead with the Brits. These recaps will read best for you after you have seen the episode, but may also help fill in if you missed one and want to keep watching live with us.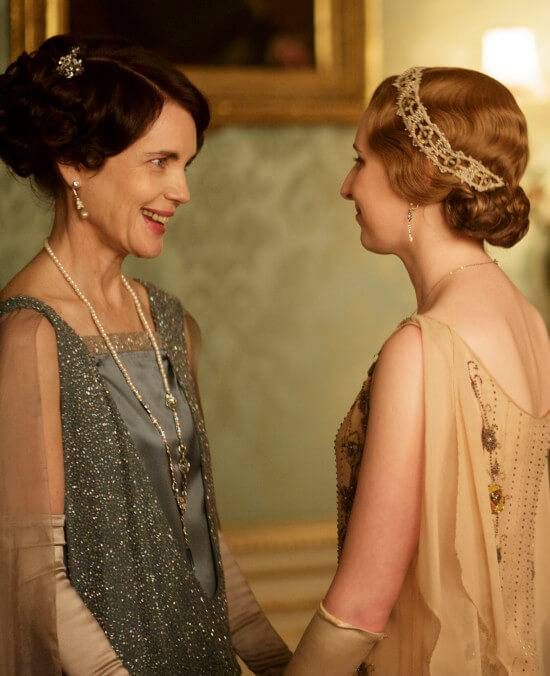 The year is now 1924 and we open with Lady Edith visiting her daughter. It seems Lady Edith will be our pivotal emotional touchstone this season with her story of trying to get her daughter back a main narrative thrust. Marigold is with farmer Tim but the farmer's wife thinks Edith is hot for farmer. Tim and Edith are hatching a plan for Edith to show exceptional interest in Marigold possibly leading to an adoption. Poor Edith has to scheme to adopt her own baby back. Is there a sadder character represented here?
But this episode put the donk back in Downton. We learn Lord Grantham's grandchildren refer to him as Donk and a donk he is when referring to his 34 anniversary to Cora, "Oh, that's nothing." Lord Grantham was offended he wasn't asked to be the chair of the committee responsible for erecting a memorial to the local soldiers lost during World War I. They wanted Carson instead, but Carson only agreed to do it if they would let Lord G be the patron.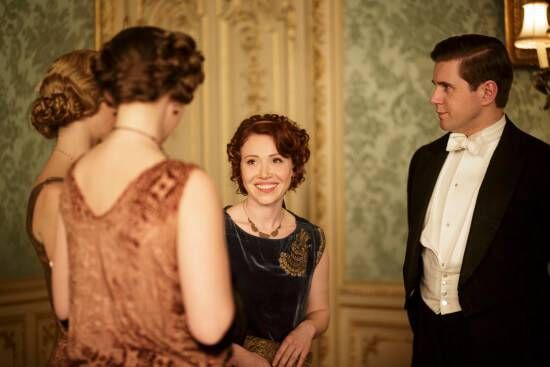 Tom's schoolteacher hottie Sarah Bunting stirred up some pro-Labour discussion at the anniversary dinner. The Dowager Countess replies that "they've cast the net wide" with the invites tonight.
---
"Principles are like prayers, noble, of course, but awkward at a dinner party." - Dowager Countess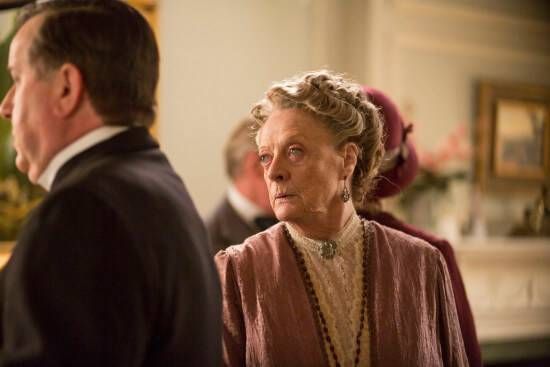 Daisy wants to learn accounting, because who wouldn't want to be a CPA?! Mrs. Patmore thinks it's a waste of time, because, "All the best people were rubbish at numbers at school!" (Amen, liberal arts degree, reading is fundamental.)
Barrow vs. Baxter
Round 1 - Baxter. Barrow tries to blackmail Baxter the lady's maid for info on Bates. Can we just leave Bates alone this season, for once, please Mr. Fellowes? Baxter tells Cora all about her jewel thieving days and time served in prison before Barrow can tattle.
Round 2 - Barrow. Barrow saves Edith from the fire she accidentally started. Cora gives him credit. He was only in the wrong place at the right time because he was keeping watch for his only friend James who was hooking up with Lady Anstruther. He gets caught by the Donkster himself and fired, but with a good reference, because why cause more commotion?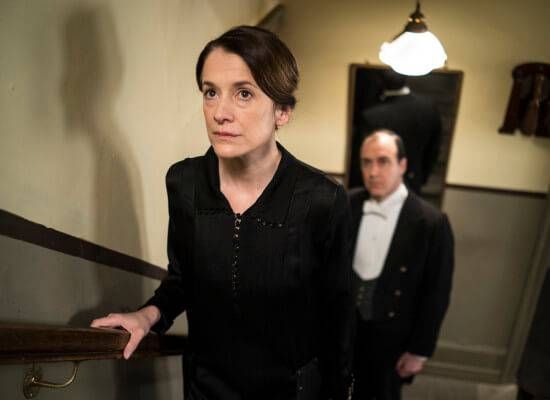 Funniest subplot of the episode involved more beat boy Molesly dying his hair darker to appear younger and attract Baxter. He asked her how old he looked and she replied 52. "I'm 51," he said dejectedly and later washed the black goop from his hair but not till Lord Grantham said he looked suddenly Latin!
There was a lot of sex and sex talk in the premiere.  Mary laments how strange it is that they marry people they barely know let alone know in the biblical sense. Mary tells Tony Gillingham, "I do love you in my cold, unfeeling manner." Later Mary is surprised in her bedroom by Tony Gillingham looking for some fun. But the fire put a stop to it for now. The Dowager Countess found time to thwart Isobel Crawley's potential love life or maybe it stoked the flames of Dr. Richard Clarkson.  And of course, Top Jimmy was getting a little with a Lady, again stopped by the fire started by Edith tossing his baby journal into the fire.
---
"I do love you in my cold, unfeeling manner." - Lady Mary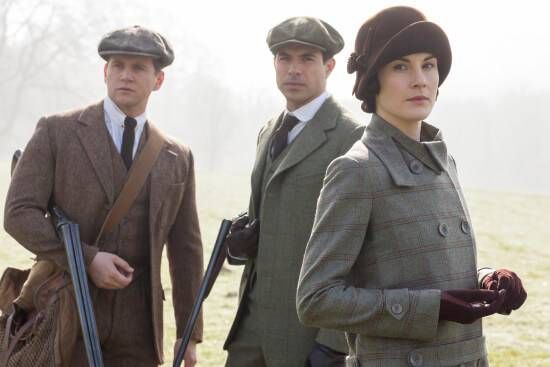 Now in its 5 Season, Downton Abbey has settled into a groove with the characters delivering even more clever witty repartee and almost playing to audience expectations. The live audience of over 500 laughed with the Granthams, booed Barrow, and cheered the rescue from the fire. When Lord Grantham yelled to "Save the dog!" it was greeted with a relief as much like that retriever's derriere we see in the opening credits, this show is a warm comforting character quilt perfect for the winter. I think we're in for a funny season with our old friends and family.
But what did you think? What were your favorite lines? Post comments or tweet with #MustTalkTV. Join us at Must Talk TV on 1/22 at Republic to discuss this whole series.
-          Jeff Kamin
To watch episode one again in its entirety, click here.