Tips on Finding Your Roots from Genealogist Johni Cerny
by
Katie Moritz
PBS's "Finding Your Roots" has been star-studded to say the least: Angela Bassett, Maya Rudolph, Derek Jeter and John McCain have all been taken on journeys to the nooks and crannies of their family histories by host Henry Louis Gates Jr.
Season 4, which started earlier this month, features Bernie Sanders, Lupita Nyong'o, Janet Mock and Scarlet Johansson, among others.
But while high-profile stars might be the face of the program, at the heart of every episode is Johni Cerny, a woman who has devoted her life to genealogy.
Cerny got her start recreating people's secret family histories at the age of 19.
"My grandmother was adopted and she wanted to know where her real parents were and that launched me on a career path I never knew existed," she said to Rewire.
She got a college degree in genealogy at the only school that offered it at the time, Brigham Young University. But it was tough to find a paying job in the genealogy field after graduation, and she spent a decade in the military. After that, she followed her dreams and launched her own genealogy business in Utah.
'Everything is a mystery to us'
Tracing people's personal histories involves a huge amount of legwork and document diving. Some facts aren't so easy to track down, especially as you travel back in time.
"The same thing that drives a detective drives (genealogists)," she said.  "Everything is a mystery to us—we don't have the living to interview. We're dealing with people who have been dead for hundreds of years in many cases. It's the hunt, and it's the absolute joy of victory when you find what you need."
That path led her to television. She was the lead genealogist on several PBS programs before "Finding Your Roots" launched.
"In the early days, we would reach out to different people we thought would have some interesting backgrounds," she said. "These days a lot of different celebrities and authors and musicians, a lot of them will reach out to Dr. Gates and say, 'I would really like to be on your show.' We usually have a lot more people than we can actually feature."
Cerny has a team of researchers helping her piece together celebrities' stories. For the team, "the show is our lives... It consumes us; it's a passion we can't always explain." They work "12-hour days and some weekends" to dig up the most compelling stories that go on to appear on the show.
"Creating someone's pedigree is an amazing challenge that takes us down paths we never thought we would go," Cerny said. "You can be in this business as long as I have—40 years—(and) learn something new every single day."
Behind the scenes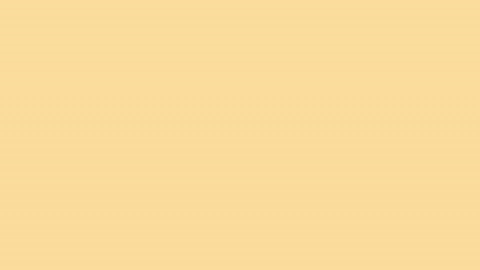 Perhaps the most nagging question about the making of a genealogy show is how producers know the celebs they choose will have interesting stories. I mean, if you dig long enough, everyone will have an interesting fact hidden in their family tree—but how do producers make sure the stories they feature complement, and not repeat, each other?
The answer is: A whole lot of work. The truth is, Cerny and her team are researching a lot more people than end up appearing on the program.
Folks who want to be on the show first fill out a questionnaire about their family history. Usually, Cerny said, there are a lot of holes. Her team takes it from there.
"One of the most important things is, do we see some really interesting or dramatic stories among their ancestry?" she said. So "we recreate their family tree. Having been in this business as long as we have, we're pretty good at spotting names that we know have some interesting stories.
---
"We look at their pedigree and we say, 'Oh, they have a line that comes from this place and we've never featured anyone from there.'"
Stories that complement each other get woven together into episodes. Sometimes, episodes will have themes, featuring famous chefs, or journalists. Sometimes, a celeb is held over for a future season after Cerny's team does some research into their past, she said.
One of her team's favorite family histories was that of Jimmy Kimmel in Season 3, she said.
"He had had the rumor in his family that there was some African American ancestry but they weren't sure where it was," Cerny said.
Other favorite moments?
"We've had some surprises where parents were actually adopted and didn't know they were adopted," she said. "In DNA they call it a 'non-paternal event' —the child wasn't the child of the person they (thought) it was.
"Once the DNA proves there's a disconnect here, our job is to find the real family—who is the real parent to this child That's probably our biggest challenge of anything we do here, identifying who the real ancestor is."
Cerny and her team trace guests' families back as far as they can—talking to relatives, scouring microfilm and poring over census records. Those impressive pedigree charts Gates rolls out on the show? "Yeah, we make those here," Cerny said.
"For season 4 we put in over 10,000 hours of research, we checked over 45,000 facts," she said. "That's our biggest challenge in doing this: We have to fact check every name, date, place, event, relationships, everything."
Production staff, as well as independent fact-checkers and researchers, check it all over again.
"Every date that's on those huge family trees, we have a document on our servers that proves those dates, names and relationships," Cerny said. "Nothing goes into a script or ends up on film that has not been documented."
Make your own 'Book of Life'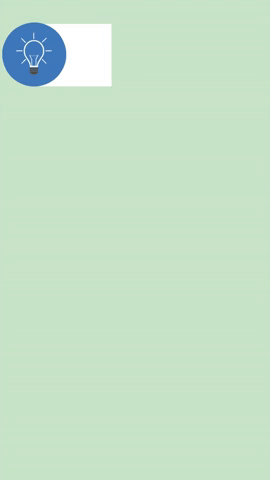 You don't have to be a 40-year veteran of genealogy to dive into your own family's history. But it is a hobby (and a skill) that takes patience, persistence and a little hint at where to start. Cerny was happy to provide fledgling genealogists with a push in the right direction.
Here's how she advised getting started:
1. Organize yourself
Once you've decided you want to find out more about your family's history, start getting organized. Begin writing out what you already know, and start talking to relatives who are easily accessible. Ask them to tell stories about their parents, and their parents' parents. Remember to record the conversations on your phone.
"You start one generation at a time, and you start with yourself and your parents and your grandparents, and you interview as many of them as you can because once they're gone the most important stories you're going to find out about your family are going to disappear from the canvas," Cerny said.
2. Get a book
Cerny recommended picking up a "good basic how-to book on genealogy—Amazon's got tons of them."
You can take your pick of the offerings.
"There's not one that stands out in my mind that's better than another," she said.
3. Get online
Once you start your search, first try to get names, dates and places where your ancestors were born, married and died. Find out their jobs and if they fought in any wars.
"Just like if you were sitting across from someone and said, 'What do you do for a living?' (you want to ask) 'What did my ancestors do for a living?'" she said.
There are a few online resources Cerny trusts for family tree searches.
Familysearch.org is a free resource operated by the Church of Jesus Christ of Latter-day Saints. Because it's free it's "a great place to start for people who are just getting their feet wet," she said. You can find census records reaching way back on the website.
"The nice thing about going to Family Search is you type in a name and a place and an approximate year of birth and you get a whole menu of different types of records your ancestor could be in," Cerny said.
Ancestry.com is the online genealogy powerhouse you've probably already heard of. Although it's a subscription site, there are free introductions to it occasionally, Cerny said.
There's also a Facebook group, Random Acts of Genealogical Kindness, that even Cerny and her team turn to while doing research for "Finding Your Roots." If you hit a dead end on your family tree, post a question in the group and "within minutes" a passionate hobbyist will offer an answer or a suggestion for where to look, she said.
"Once people really get invested in this, it's an extremely addictive hobby."
Watch "Finding Your Roots" online at PBS.org, or check your local PBS station's schedule for broadcast dates and times.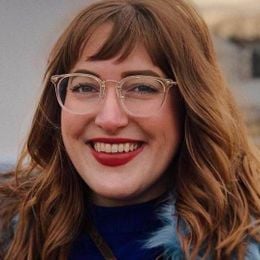 Katie Moritz
was Rewire's senior editor from 2016-2020. She is a Pisces who enjoys thrift stores and pho. Follow her on Twitter @katecmoritz.