Steps to Finding Love After Sexual Assault or Abuse
by
Sarah Sheppard
Trauma from sexual assault, sexual abuse or domestic violence can affect your relationships today. But it can also affect your relationships moving forward, and there's no way of knowing ahead of time exactly how.
If you've experienced sexual assault or abuse, know that you're not alone. In the United States, one in three women and one in six men have experienced some form of contact sexual violence in their lifetime.
It doesn't matter if you experienced the assault or abuse as a child, or if it occurred in your teens or adulthood. You are bound to experience a wide range of feelings, many of which are symptoms of PTSD, including fear, anxiety, confusion, depression, flashbacks, guilt, shame and irritability. These feelings are completely normal but can limit your ability to be emotionally and physically intimate.
Life after domestic violence or sexual abuse is a journey of recovery and the journey is different for everyone—it could take you six months or six years to get back into the dating world after trauma. But when you're ready, what can you do to make the transition less difficult? And how do you find a loving, understanding partner you can trust?
First, seek professional help
Recognize that what you went through is serious and should be treated as such. All survivors should see a therapist and get an initial assessment after surviving assault or abuse, said Marla Ruhana, a social worker and cognitive behavioral therapist.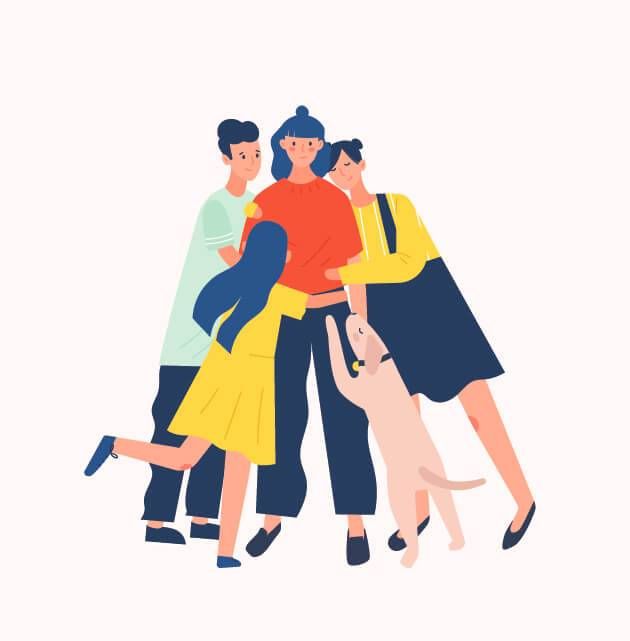 "Every situation is unique to that individual," she said. Because of that, response to trauma will differ, but "the best case is to resolve these wounds before entering into an intimate relationship" with someone new.
Practice self-love
Finding love after abuse or sexual assault is going to be difficult, no matter your experience. This is especially true if you've experienced ongoing domestic abuse from a partner. Before you jump back into dating, you must take care of yourself.
Visit a therapist. Join a support group. Journal. Practice daily meditation. Go for walks. Listen to podcasts or motivational speeches and find ways to reframe the negative self-talk. Answer the following questions: What do you like about yourself? What are your best qualities?
Studies have shown that mindful self-compassion can reduce feelings of shame and anxiety, but also reduce depression and suicide in survivors of intimate partner abuse.
"Think positive affirmations," Ruhana said. Remind yourself that you're important, that you're worthy, valuable. As you return to dating, "you must find ways to maintain your self-confidence and self-assurance" and positive affirmations can help.
Putting yourself out there—by creating online dating profiles or simply saying "yes" to invitations—might be difficult. You'll likely experience a wide range of emotions and may be triggered by past traumas, but don't let this deter you for good.
Make sure you surround yourself with a strong support system. As you start going on first dates, tell someone where you're going and who you're going with. Give your friend an address, a first and last name and a time. That way, they can bail you out if need be.
Remove the distractions
When you start dating someone new, get to know them as best as you can. The best way to do this is to engage one-on-one without distraction.
It's easy to feel excited for the first few dates, Ruhana said, but, to catch the red flags early on, you have to pay attention to what your date is saying, how they're saying it and how they respond to you.
"We think we know people, but not all people are as they appear," she said. "Abuse or no abuse, I recommend that individuals meet one-on-one in a public place for the first several dates and not have them come to your house. That level of vulnerability may trigger past trauma."
You must build up trust and give the relationship time to grow. As you go on more dates and spend more time with this person, pay attention to any inconsistencies. Warning signs can often be ignored. In order to prevent future abuse by an intimate partner, it is important to take note of any changes that occur in your new partner's personality or behavior.
Share your story
Wait until you've built up some trust with a new person before you share your history of trauma, Ruhana said. You want to feel safe and comfortable before you open up. Tell them once initial feelings of infatuation have dissolved.
How much or how little you share is up to you. Early on, you don't have to share the details if you don't want to, but Ruhana suggests that you mention the assault or abuse before you engage in sexual intimacy.
"Your partner should be respectful of your sensitivities and willing to be patient with you," Ruhana said. "If they are not, you should move on."
If your new partner pushes you to share the information before you're ready, they're not the right person for you.
What can you do to build comfort and trust with this new partner outside of sexual intimacy? Take walks together, hold hands, ride bikes, read books together, cook together, go to the movies. Being fully present will help build intimacy outside of sex.
Remember to take care of your needs first
It can be easy to get swept up in the momentum when you meet someone you're excited about. To center your own needs and keep yourself on solid ground, keep dates with this person to twice a week for the first month, said Scott Carroll, psychiatrist and author of "Don't Settle: How to Marry the Man You Were Meant For."
Often, we get too caught up in new partners, Ruhana said.
---
"You do not want to lose yourself in the process."
Maintain your weekly routine. For example, if you have a weekly dinner date with a friend, you shouldn't let your new partner interrupt those plans.
If your new partner suggests that you skip book club meetings, or stop talking to a family member, that's a major red flag. You should have separate lives—including friends, hobbies, activities—that you continue to engage with, even as your relationship deepens.
For survivors, Ruhana says it's important that you put your needs in front of your partner's. "Recognize your tendency to be a people-pleaser and a caretaker." It can be tempting to drop your friends, when you have a new partner, but don't. "Make sure you maintain your individuality while engaging in that new relationship," Ruhana says.
Remember the parts of a healthy relationship
If you're a survivor—and even if you're not—you deserve a loving, non-judgmental, emotionally supportive partner. Knowing what to look for in a healthy relationship is crucial as you begin dating. You partner, for instance, should support your goals, and respect you and your boundaries.
When you meet the right partner, they will listen to you, show compassion, offer kindness, and understand that the feelings from your past could resurface a year from now, even 10 years from now. The right partner will reaffirm you, recognize you need ongoing support and try to provide some of that support.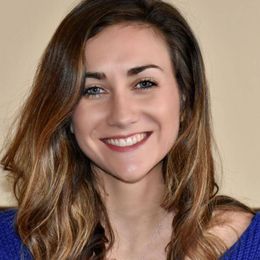 Sarah Sheppard
is a freelance writer, editor and writing instructor. She earned an MFA in creative writing from Lesley University and is working on her first novel. Follow her on Instagram or Twitter or contact her at sarahsheppardwriter.com.