Finding a Mentor Can Be Tricky. Here's How To Do It.
by
Gretchen Brown
It was just an email.
But that's all it took for Alex Robinson, now a human resources manager at Team Building Hero, to find a mentor in the office.
"I admire your work. Would you be open to an informal mentorship?
Lunch on Tuesday?"
Robinson wanted someone who could answer his questions. He wanted someone to talk about new ideas with. The mentor he chose was someone he admired.
When you're new to a field, a mentor can help you find your footing. They can have your back when you're seeking a promotion or new position.
But finding one isn't always that easy. Not everyone feels comfortable outright asking someone to be a mentor.
You don't have to be direct, but be intentional
Ximena Hartsock takes a different approach.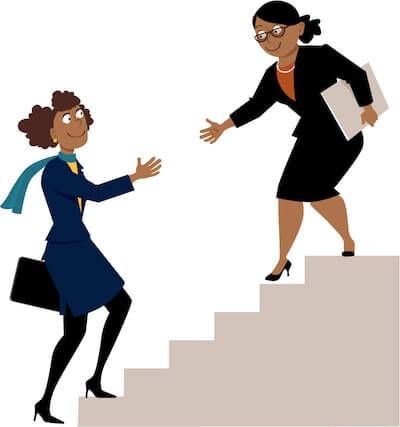 Instead of asking someone directly if they'll be her mentor, Hartsock, cofounder and president of digital political advocacy company Phone2Action, tries to build the relationship organically.
She's still direct about how much she admires the person. She still throws out a suggestion to meet. She just doesn't use the word "mentor."
That kind of request can look more like: "Hi. I really admire your work on this project. Would you be available to grab coffee with me sometime next week?"
"The mentor you choose doesn't have to be a CEO or president," she said. "There is much value to be had in people who are mid-level and can share what they have learned along the way."
Nick Kamboj said the easiest way to find a mentor is to make an impression in your own office.
"Show up early, leave late, eat lunch with peers, get your work done ahead of schedule, take feedback well and make necessary changes," said Kamboj, chief executive officer for Aston & James, LLC, a Chicago-based MBA admissions consulting firm.
You'll likely catch the eye of managers or executives in your office. They might even compliment you. That's a natural opening to ask them to meet for coffee or a drink.
Like any relationship, it will grow naturally. Don't force it, but do put in the effort to meet with them at least semi-regularly.
Your meetings don't have to last hours; 15 to 30 minutes twice a month can be adequate in the middle of a busy work week, he said.
But scheduling a recurring time, eventually, can help you always have a place to go back to when something comes up.
[Read: The Best Way to Stay in Touch With Ex-Coworkers and Bosses]
Be genuine
Your mentor doesn't have to be someone you work with directly, or even someone in your workplace. Send an email to someone you meet at a networking event and ask them to get coffee, lunch or dinner.
Mentors can be a way to get ahead in your career. But it'll be obvious if you're using that person for connections rather than advice.
You'll be most successful if you're genuinely interested in them and what they're saying, and take it to heart.
"Their advice will help you avoid mistakes, ramp up your career and save you time in the long run," said Jason Patel, founder of college and career prep company Transizion. "You're learning firsthand knowledge."
Mentors can help you figure out how to negotiate a salary, navigate office politics or even raise investment money. The scope of their advice isn't limited.
That's why it's OK, and even beneficial, for your mentor to be outside of your career field. A different perspective can give you a different view on things.
Your main criteria in choosing a mentor, Patel said, should be their character.
---
"Think about the types of people you respect and who have endured, survived and become stronger through adversity," he said. "Ask them for advice."
Don't be scared
Asking someone to mentor you, even informally, can be intimidating.
You might assume they don't want to make time for someone just starting out. Or if you meet with them once, they won't have time to meet regularly.
In reality, most people like to give back and are happy to help out someone fresh in their career. Most enjoy telling their stories.
"Don't assume they are too busy or will be bothered," Hartsock said.
Naturally, they won't be available all the time.
Scott Asai, a speaker and career coach, said you shouldn't even limit yourself to just one mentor.
"One person cannot give you their full attention nor meet your every need," he said. "It's healthier to learn from multiple mentors in specialized areas you want to grow in."
Think about how easy it was back in school to approach your teachers for homework help.
You should view mentorship the same way, Asai said.
It's also never too early to look for someone you can mentor, as well. Coaching someone else can make you more confident and better at the work you do.
"The best way to retain information is to teach it," he said. "Therefore invest in a mentee so you can sharpen your skills as a professional. The best way to grow is to help someone else grow."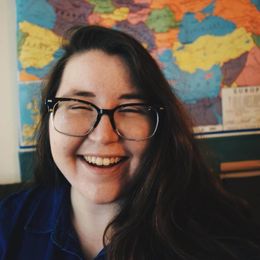 Gretchen Brown
 is an editor for Rewire. She's into public media, music and really good coffee. Email her at
[email protected]
, or follow her on Twitter @gretch_brown.