How to Find a Roommate and Avoid a Craigslist Horror Story
by
Gretchen Brown
When Laura Hauglid was a college sophomore, she used Craigslist to fill a room in the house she shared with a few friends.
Not long after, things started going missing.
Toothpaste. Ramen noodles. Q-tips.
They were suffering an odd fate.
"She had a desk drawer filled with little Tupperwares with people's toothpaste squirted into it and a stash of our food," Hauglid said.
The roommate kept track of bills on a whiteboard, but never paid for her share. She claimed to be a student at their university, and took a backpack to school every day.
But the university had no record of her as a student.
The experience was enough for Hauglid to swear off of random roommates.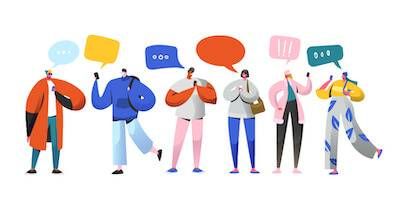 While that's an extreme example, it's important to thoroughly vet a roommate before you agree to live with them, especially if they're someone you don't know, says Kendre Turonie, program director for off-campus housing at the University of Minnesota.
That can go beyond simple social media searches. (Though you should definitely do that, too.)
"You can ask someone for references if you want to live with them," she said. "I don't think people think to do that."
Those references can be past landlords, who can tell you whether the person paid rent on time. Or, they can be friends, who tell you about the person's character and whether they're a trustworthy person to live with.
Ask the right questions
First thing's first: When you have identified a potential roommate, from Craigslist or otherwise, you should plan a time to meet up in person.
That can give you a chance to get to know them and see if you'll mesh well.
Kelsey Rausch posted on Craigslist to find a potential roommate. Her posting was specific: she was looking for a 20-something non-smoker pet-free female professional to live with.
She was contacted by about 50 people, and ended up interviewing 10.
"Overall, I got my interviews down to a pretty decent science," she said. "I had a few questions I specifically wanted to ask, but usually I try to let them do all the talking so I could just listen and see what kind of things they would bring up."
Turonie recommended a similar approach. She said it's sometimes hard to know if you're getting a truthful answer to direct questions.
Getting more personal can be a way to go more in-depth and find out who they really are — such as asking "What's the craziest going out story that you have?"
"People like to talk about themselves, and if you get them in that personal sharing mode, you'll hear more about what they like to do and how they like to socialize," she said.
However, if you have any deal-breakers, don't be afraid to be direct.
For instance, if you don't want to live with someone who does drugs recreationally, ask them about it up front. If you don't want to share your space with their significant other, ask if they're dating anyone, and how often that person typically visits their space.
"My favorite question to ask that helped weed out bad roommates is: 'What is your worst habit as a roommate?'" Rausch said. "One person responded with, 'I like to steam a lot of broccoli and cook other smelly foods. It's bothered other roommates but I don't know why. I guess I love smelly things that other people think smell disgusting.'"
Be safe
As with any meet-up with a person you don't know, make sure to meet in a public place, like a coffee shop.
Bring a friend if you feel uncomfortable.
If the potential roommate currently lives out of state or out of country, they may not be able to meet in person before they move in.
If that's the case, try to do a video or voice call with the person ahead of time, and watch out for scammers.
Commonly, scammers will say they plan to wire over a sum much larger than the deposit, and then ask you to cut a check to send back the difference.
"We've had several students fall victim to that," Turonie said.
If you're worried about the person's criminal history, there are a number of criminal background check websites out there that can help you, for a price.
Your landlord might run one on their own for the new roommate, if you don't own the property.
Otherwise, you can ask the person those typical background check questions as well.
"Someone who's actively looking for a open roommate situation should be open to talking about those things," Turonie said.
Don't be afraid to call their workplace to verify their employment, either. It's important to make sure they're able to pay the rent, especially if you'd be stuck picking up the tab.
Check the terms of your lease before you sign to see if that would be the case. Some landlords, especially in college neighborhoods, allow you to sign a lease for an individual room, not an entire apartment unit.
Use who you know
One of the most surefire ways to find a roommate that fits is to use your existing social network. Before you go the Craigslist route, ask friends if they know of anyone looking.
Even if you do that, though, it's possible things won't work out.
In college, Emily Meyer looked for a roommate on a campus "rides, roommates and connections" Facebook page. She needed somewhere to live last minute, and had one mutual friend with the person.
Because the roommate was the only one on the lease, Meyer wasn't stuck with any unexpected costs.
However, the roommate made a mess of the bathroom, didn't pay for a trash service and threw food down the broken garbage disposal.
Turonie said it's important to set expectations ahead of time around cleanliness and sharing.
Do you care if someone eats your food? Should you have a set schedule for who cleans and when?
It might seem stuffy, but setting up a formal roommate contract at the start can be a good way to talk about those things right away.
Meyer said she suspects she'd have made a better roommate choice had she not been rushed.
"I was panicked and felt like I needed to find a place ASAP," she said. "But I knew so many people in college through different organizations, I probably would have found something closer to the beginning of the semester."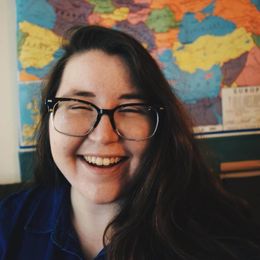 Gretchen Brown
 is an editor for Rewire. She's into public media, music and really good coffee. Email her at
[email protected]
, or follow her on Twitter @gretch_brown.