How to Find a Job in a Recession, With Advice From the Class of 2008
The Great Recession required graduates to reposition themselves to weather the harsh economic storm.
by
Janel Martinez
Danielle Hester empathizes with the class of 2020. The 2008 DePaul University graduate remembers vividly the year following her walk across the stage.
Though the communications major racked up several editorial internships prior to graduating, the rocky employment landscape didn't yield many results in the months that followed.
She moved back home with her mother and her grueling job search led to a teller position at Chase.
"I had no banking experience, but I just went into the neighborhood branch and applied. Luckily, I got the job because I had been on so many different interviews," she said.
"I was interviewing for retail jobs at that point, even trying to work at the grocery store, and I just was not getting a job. My first actual job post-grad was working in a completely different industry than I had even studied in college."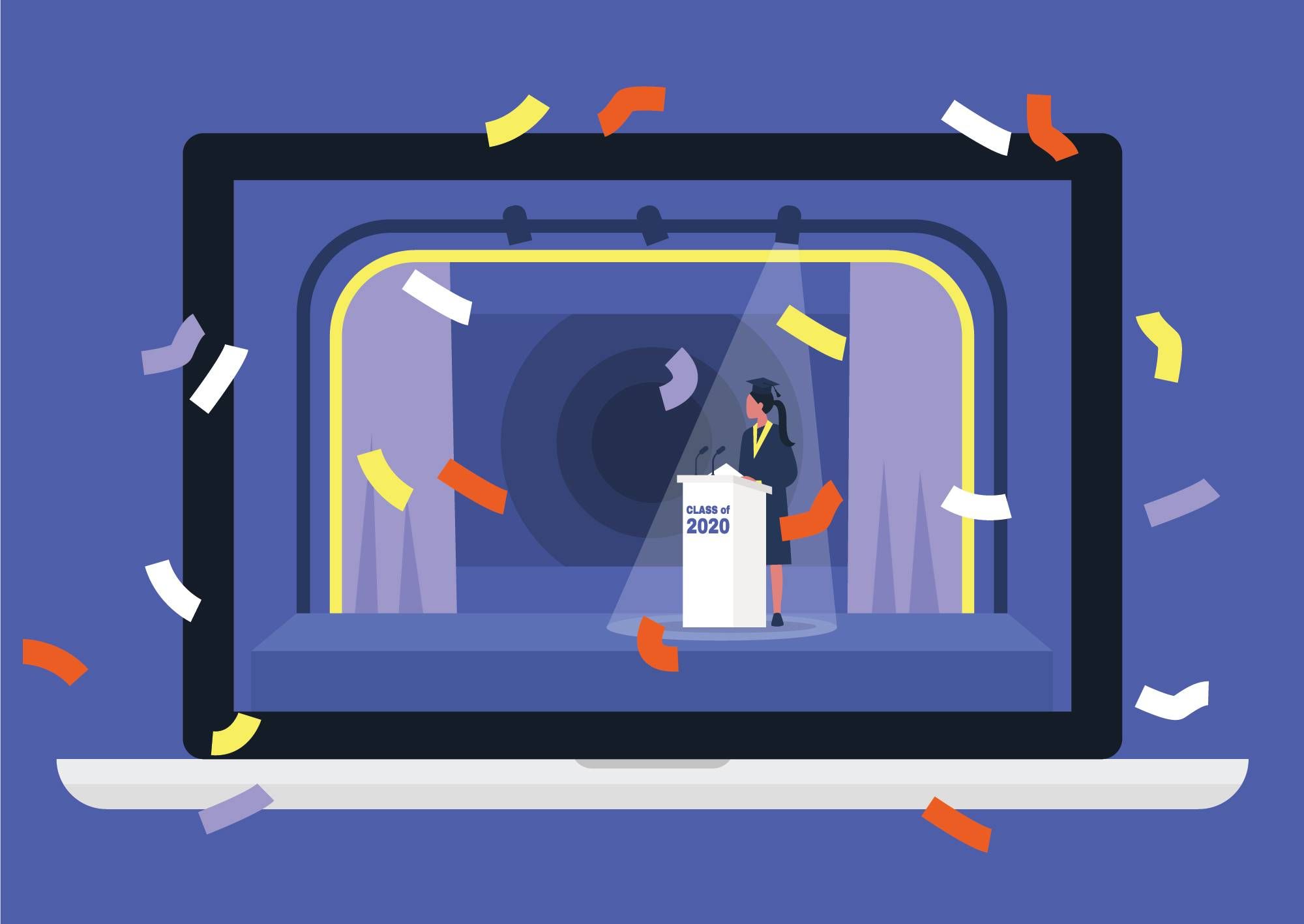 Hester's job market entrance isn't uncommon, especially for those who entered the workforce during the Great Recession.
Known as the largest economic downturn since the Great Depression, the 2008 recession more than shattered the housing market, but forced college graduates to reevaluate their career trajectory and reposition themselves to weather the harsh economic storm.
Graduating into an uncertain job market
In a 2009 survey conducted by the Department of Education, American, '08 four-year college graduates had an unemployment rate of 9 percent. This cohort was roughly twice as likely to be unemployed after a year than their peers who graduated in 1993 and 2000.
While the class of 2020 was expected to graduate into a favorable economy — the unemployment rate was 3.6 percent in January, down from 4 percent in January 2019 — nearly 4 million graduates are bracing themselves for an uncertain economic landscape due to the COVID-19 pandemic, which has claimed 30 million jobs and counting. 
Amid the typical concerns that come with finding a job, they're left wondering, what's next?
Gilberto Osuna-Leon, a senior at University of Wisconsin–Madison majoring in political science, had no idea the pandemic would shift his post-grad plans.
The 21-year-old, who's on a pre-med track, decided to take a year between graduation and medical school to work in public health. When he didn't hear back from a few internship opportunities and additional rounds of interviews were postponed, his plans to move to California were cut short.
One prospect, Health Career Connection, inquired if Osuna-Leon could relocate before the internship's June start date to help on the frontlines. He declined; instead, pivoting and applying to medical school this year.
"A lot of things changed, but I'm trying to make the best of it," said the soon-to-be grad.
In addition to applying for medical school, Osuna-Leon will begin working full-time at Centro Hispano of Dane County, where he currently oversees a youth leadership program for Latinx high schoolers.
His passion to serve immigrant communities, more specifically those who are undocumented, is his driving force behind becoming a physician.
Born in Mazatlán, Mexico, he is a recipient of the Deferred Action for Childhood Arrivals (DACA), which provides certain undocumented youth who came to the U.S. as children relief from deportation and work authorization.
With the Supreme Court's decision on DACA approaching, Osuna-Leon has more than employment on his mind. 
"A lot of things have been very different for me when approaching higher education and considering the job market as the whole court decision approaches in June," he said.
"I don't know where that's at, especially since the pandemic has become such a huge priority that immigration issues haven't seemed like a matter of discussion right now. But if DACA were not to be in place, that would obviously be a huge limitation for a lot of people who have that benefit going into the workforce."
Like Osuna-Leon, Jeany Martinez, 21, isn't immune to the overwhelming decisions that come with graduating into this economy.
With a New York University job offer on the table, Martinez, a senior at SUNY Plattsburgh, accepted a teaching position at KIPP NYC, a non-profit network of public charter schools. This opportunity will better position the English language arts major, who is graduating early, to get her master's degree.
She considers herself lucky, but feels for her peers who're struggling to find a job.
"There are not a lot of companies hiring right now due to COVID-19, so it makes it harder" Martinez said.
---
"A lot of us are graduating and are not going to know what to do next."
It's challenging, but be intentional with your job search
Feminist career strategist Cynthia Pong understands what's at stake for the graduating class. 
"There is an added challenge for 2020 grads because they have to not only look at what their preconceived plan had been, but they also now have to weigh it against a landscape that feels like it's changing every day," said Pong, who graduated with a law degree from New York University in 2008.
There are still options available, she advises. Once you feel the anxiety and stress, among other emotions, that come with the times, she urges seniors to lean into all available professional resources such as job search platforms and online communities and resources.
In addition to understanding the average job-search process can take months, career coach and entrepreneur Ariel Lopez urges grads to not only take a closer look at the market and companies that are hiring, but to zero in on their transferable skills.
"A lot of students end up working at retail stores, but what a lot of people don't recognize is you can actually apply those skills to jobs like customer support," said Lopez, host of career podcast "Let's Try This Instead."
"That is actually one job that is on the rise right now. When you think about companies that aren't able to provide customer service in person, all that is being shifted virtually and they're going to need people to fill those roles." 
With in-office work environments shifting to a work from home model, it may be easier to connect with recruiters and hiring managers at this time.
While job platforms like Handshake, WayUp, and The Muse are great for landing opportunities, social media platforms like Twitter, Instagram, and LinkedIn are perfect "to find the people that you need to know to find a job," Lopez said, adding alumni are an often untapped, yet invaluable resource.
It's important, however, to come to the conversation with a solid knowledge of the other person and well-thought out questions, followed by a thank you note, which can "plant the seeds to someone being your champion or sponsor" down the line, Pong said.
Leverage your journey
Though it took Hester several years to find her footing, the digital strategist is excelling professionally and now transparently shares her career journey and insight with rising media professionals.
"While I recommend, early on, figuring out what it is you want to do, don't be so locked into what that actually looks like," she said.
"Be open minded and shift with the opportunities that are presented to you, even if it doesn't look like how you thought it was supposed to look."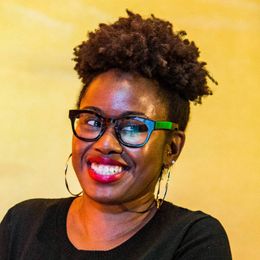 Janel Martinez
is a Bronx-based writer and founder of award-winning site Ain't I Latina?, an online destination celebrating Afro-Latinas.