When Should You Become Financially Independent?
by
Katie Moritz
Your financial situation is a very personal thing. Some people's families expect them to get financially independent as soon as possible—requiring them to get an after-school or summer job during high school and to open a savings account in preparation for moving out. Young adults coming from this experience might feel like they've had a handle on their own money, for better or worse, for years.
Other families enjoy keeping children under their wings for longer—in fact, there's a growing trend of parents helping to buy first homes for their adult kids, and moving back home as an adult (for a variety of reasons) is becoming increasingly common.
No two family experiences are the same, and that goes for money stuff, too. But if your goal is to be financially independent from your parents, what's a good timeline to shoot for?
Holding ourselves to a higher standard
The funny thing is that millennials seem to have a higher expectation for financial independence than older generations do.

A survey by Bankrate showed that adults ages 18 to 36 believe you should start paying for your own housing at the age of 22. Gen-Xers and Baby Boomers believe adults should start paying for their own housing at the age of 23 and 23 1/2, respectively, at least a year later than what young adults think is acceptable. Folks 72 and older don't expect young people to be responsible for their own housing until they're 25. That's a little counter-intuitive, but it definitely helps to debunk the lazy millennial stereotype.
We expect to fend for ourselves earlier in other ways, too. Millennials think you should be paying for your cellphone from the age of 18 1/2 (makes sense—that's a common age to move out) and your car payments from the age of 20. Baby Boomers don't expect young adults to be on their own for these bills until they're 20 and 22, respectively.
Across the generations, the median age that people in the U.S. expect adults to be fully financially independent is 23. A third of people in the U.S. believe you should make the leap between the ages of 22 and 25.
Slowly but surely, self-sufficiency
A lot of us are still financially beholden to our parents: According to a 2015 Pew Research Center survey, 61 percent of U.S. parents had helped their adult kids out financially in the past year. As of 2014, for the first time in 130 years, 18- to 34-year-olds in the U.S. were more likely to be living with their parents than with a partner in their own home, according to another Pew study. That year, fully half of young adults 18 to 24 years old lived at home.
If you don't have experience handling your own money, taking steps toward financial independence can be scary. If you have a goal to break away from your parents' financial help but aren't quite sure how to make the leap, Sarah Berger, who writes Bankrate's column "The Cashlorette," suggested this one-year plan.
In the first month: If you're living rent-free at your parents' house, start paying them "rent" (have a discussion about how much you think is appropriate), but have them stash it in a savings account for you. This money is going to come in handy once you move out and have bills to pay.
In the third month: Start reimbursing your parents for your cellphone, health insurance and internet use.
In the sixth month: Start paying for everything related to your car, including payments, insurance and maintenance.
In the 12th month: Use the "rent" money you saved to make a security deposit on a rental or down payment on a home.
At the end of the year: Move into your new home, either by yourself or with roommates.
There's tons of advice out there for the best way to start fending for yourself. Our friends at Next Avenue have their own suggestions for getting financially independent (and offer some important insight on how living on your parents' dime can affect them). Find the plan that's best for you and your family, and work it.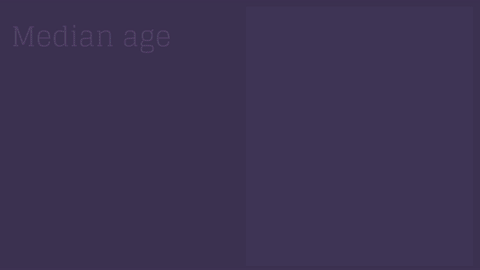 If you're still financially tied to your parents and are frustrated by how eager they are for you to be on your own, remember to take this journey as a positive. Financial freedom has so many benefits, and your parents likely want you to be successfully independent because they care about you, not because they don't want to help you.
"Providing love, support and limited, stipulated financial resources is an empowering message to young adults," said Wendy Boorn, a Phoenix psychotherapist and author of "I Thought I'd Be Done by Now," to Next Avenue. She said a financial advisor once told her: "Be more kind, less generous."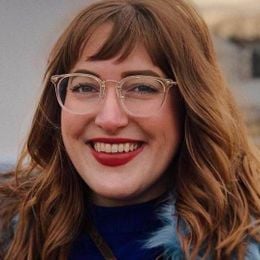 Katie Moritz
was Rewire's senior editor from 2016-2020. She is a Pisces who enjoys thrift stores and pho. Follow her on Twitter @katecmoritz.