Fight Off Burnout and Find Your Spark Again
by
Cara Haynes
After working 80- to 100-hour weeks for two months, Chelsea Kasen was done. She'd poured everything she had into her position as the director of multi-city Halloween festival Pumpkin Nights, and it was a huge success. But now she couldn't get out of bed.
"My whole life was devoted to the project I was working on," Kasen said. "I didn't take time for myself, and I thought that working around the clock would produce better results."
Looking for a way back to herself, she enrolled in a year-long meditation course.
"That course changed my life," she said. "It taught me how to listen to my body and how to structure my life and situations to create the most productive environment for success."
Now she works in Austin, Texas, as a meditation facilitator where she helps others overcome similar obstacles.
No one is alone with burnout
What Kasen experienced is far from uncommon, especially in our super-connected lives. Although burnout is usually attributed to a job — especially those in the health care industry — it can strike anyone in any area of life, be it parenthood, creativity or even unemployment.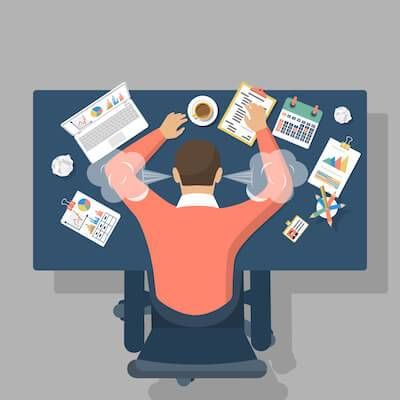 Felicia Auna, a parent and former caretaker for a woman in the late stages of ALS, experienced caregiver burnout.
Between caring for her son and her household, and keeping up her caregiver duties, Auna was spread thin emotionally and mentally.
"I've learned that when a person is really burnt out, they begin to think irrationally," Auna said. "No matter how much they love their job or their child or the person they are (caring for), burnout happens and irrational thoughts and resentment set in. That's why it's absolutely vital to find ways to alleviate responsibility and take a break."
[ICYMI: Young Adults Step Up to Care for Aging Loved Ones]
The cost of burnout
If feeling dead inside isn't enough to convince you to find help, do it for your health.
Burnout left untreated can lead to a host of health problems, including insomnia, irritability, heart disease, and even diabetes. It costs employees billions in health care costs and employers in reduced productivity and turnover.
It's not something to take lightly. But when you're burned out, finding your spark again can feel impossible. We're told that we should work hard and never give up on our dreams, but what if our bodies are giving up on us?
Here's a place to start if you're trying to bounce back.
1. Start with the basics
It might sound simplistic, but paying close attention to your sleeping and eating habits is the first step to recovering from burnout.
Why? Those are often what slips the easiest when you're under stress, and getting them back on track is a major building block for taking care of yourself. Make sure you're getting three well-rounded meals a day and sleeping at least eight hours a night.
"When I started taking care of myself, my sparks came back to me," self-care coach Patricia Hancock said. "It happened slowly at first, but as I started feeling better about myself, I began to notice the good around me."
Once you've gotten back into the habit of caring for your body, start caring for your space. Even just making your bed every morning can do wonders for helping you feel in control of your life.
Ritualistic creative practices can brighten your life as well. For example, Kasen makes time for daily meditation, morning exercise and deep breathing. She also works on "morning pages," detailed by Julia Cameron in "The Artist's Way." It's the practice of writing three pages of whatever comes to your mind first thing in the morning using pen and paper — no typing allowed.
2. Take ownership and ask for help
It's important to recognize what's causing your burnout so you can alleviate the cause rather than just the symptoms.
"I learned that my coping mechanism is being a workaholic, that I throw myself into situations with steep learning curves that lead to burnout, and that I have control over creating my life... so why was I making it more stressful than it needed to be?" Kasen said.
---
"Ask for help. We don't have to do life on our own."
When Auna felt burnt out, she talked to the woman she was caring for about finding a solution that worked for both of them, including finding another set of caregivers to take shifts.
"She was very good at recognizing how important breaks were for my mental health and that I needed to also spend time with my family, so she checked on the balance of things regularly and tried to find ways to help," Auna said. "I always came back feeling less resentful and more cheerful about my duties."
Taking ownership over your life also means saying "no" more often. That's the approach Christina Rondeau, president of Christina Rondeau Kickboxing, took after she experienced burnout.
"I started to say no to giving extra rides, letting others talk my ear off about their issues, people borrowing money and kids doing more than three sports a week," Rondeau said. "I cut them down to one sport and one play date a week versus being overloaded and just feeling like a taxi cab."
3. Recognize burnout as a necessary turning point
Don't bash your body or mind for feeling burnt out — think of it as a gift instead.
Burnout is your body sending strong warning signals that how you're living your life isn't working or making you happy.
Listening to those signals can bring needed course corrections, which your future self will thank you for.
"After this dark moment in my life, burnout taught me so much about myself and, sadly, how little I valued myself back then," Hancock said. "I kept wanting to do it all so I could prove myself to others who didn't matter, without realizing I was doing more harm than good to my mental health."
Feeling burned out and struggling with a change in direction can be the first step to a brighter life. When making changes feels hard, remember that you only know how it feels to be burned out because you were once lit up — and with the right love and care, your flame can come back to you.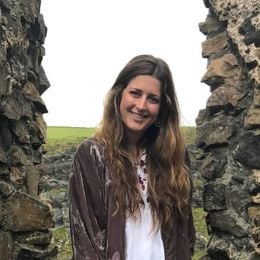 Cara Haynes
is an editor and freelance writer who thinks words are probably the most important thing we have. She spends too much time thinking about them, whether that means reading the labels on her shampoo bottles or sending novel-length texts to her husband. When she's not doing word work, she enjoys doing leg work in the mountains with her goldendoodle, Dobby. You can find her wherever there is chocolate-chip cookie dough within walking distance.