How I Became a Feminist Car Expert
In 6 years, I went from not caring about cars, to making a living teaching people about them.
by
Chaya Milchtein
My whole childhood, my parents drove a white 1995 Chevy Express van. It was the perfect size for us, a huge family with 15 children.
But my first memories of the car were as a vehicle that never seemed to work properly, consumed enormous amounts of fuel and seemed cold, uncomfortable and unwelcoming.
As I was aging out of foster care, I began looking for a job. I decided cars weren't worth the hassle and I wasn't going to learn how to drive one. The bus was, in my mind, more realistic for me.
But a connection I made during my job search would send me down a path to becoming an accidental automotive expert. A local postal inspector reached out and told me she wanted to help me find a job. She ended up changing the trajectory of my life.
She helped me get an interview at Sears. When they asked me which department I was interested in, I had only one objective: to make money. With the auto and appliance departments offering the best pay, the choice was easy. So, over the course of the next few weeks, I learned how to drive.
My first memory of the auto center was the overwhelming smell of rubber tires and the cheery voice of the first woman I encountered, Tiffany. Tiffany was nearly always in a good mood with an immense passion for taking care of her customers. She asked me what I knew about cars — absolutely nothing — and promptly took me under her wing.
In those first few weeks, I thought I wasn't going to make it. I came home with migraines from the tire stench. I would wake up from nightmares of putting the wrong size tires on a customer's car, and watching in horror as they rolled off as the car drove away.
Not long after, I bought my first car — a 2004 Buick Century. The process of buying it was so draining, and the fuel pump died just a week after the purchase. My car insurance was canceled for calling roadside assistance too many times the first week. A few short months later, I ended up upside down on my loan when my car was totaled.
Why not?
But as the twists and turns of my male-dominated industry swept me along, I increasingly became a car care resource for my communities: queer folks, plus-size women, Jewish folks and others.
Education was fundamental to my job as first a service advisor and eventually a service manager. I was customer-facing — not hiding behind a car being fixed, but actually interacting with customers every single day.  I learned that if I helped my customers understand what they were buying and what the problems were with their vehicle in simple language, they would not only leave happy, but spend money as well.
Not only was I educating my customers, I was educating myself. If I didn't understand something, there was no way I could explain and sell it to my customers. I asked lots and lots of questions all the time.
But I was living in Brooklyn, and I was always on the hunt for ways to make extra money. As I contemplated my more lucrative options with a career coach, she brought up the idea of starting a car care blog.
Fireworks went off in my head. But I was a horrible writer — who would even want to learn anything from me? She pushed me, and reminded me I really had nothing to lose and, potentially, a lot to gain.
My blog, Mechanic Shop Femme, snowballed quickly into so much more. Soon I was teaching automotive classes like "How the Heck Do I Buy A Used Car" and "The Whys and Whens of Car Maintenance" and doing one-on-one consulting.
Nowhere without mentors
You must understand, I'm a Capricorn and a workaholic. I don't jump into anything without 100 percent committing to it and doing everything possible to be successful.
My "secret" to turning my blog into an automotive education business was simply consulting experts. Turning to the many groups on Facebook, I asked hundreds of questions — about SEO, blogging, Instagram, Facebook ads and even what people wanted to learn about cars.
I created a network of mentors around me.
One is Jill Trotta, my automotive mentor. As the vice president of marketing and community at Repair Pal, she's not only a brilliant master mechanic but also plugged into the industry. Jill has advised me, befriended me and even helped me get a job when I needed one.
Joanna Leznicka, my website mentor, is a genius. Without her, my blog would be nowhere. Joanna challenges me to see things from different angles. As someone who is not a member of my immediate communities, she gives me feedback I can't easily get.
[ICYMI: Ready to Upgrade? How to Sell (or Donate) an Old Car]
Lightbulb moments
It was in one of these Facebook groups that someone suggested that I should teach a class on cars. Within a short while, I was teaching my first virtual class to a group of queer folks and women who wanted to learn how to buy a used car.
In the span of six years, I've gone from being entirely uninterested in cars to becoming a car care expert. Even my grandmother, who questioned my career choices since day one, has called me to say she recommended a car I've talked about to her friend.
Sometimes I wonder how much I actually love cars versus how much I love empowering and educating people about them. I can't quite pinpoint the moment I went from being a regular person to being a car aficionado.
Have you ever heard an English or math teacher talk about a student's turning point, when they finally understand what they're being taught? Like a lightbulb turned on in their head and all of a sudden something that was confusing becomes easy to understand?
I live for that moment. The moment when a student emails me to brag about the $1,000 they saved buying the perfect car for their budget. Or when people tag me in the comments of a post of someone asking for advice. I know that somehow I've accomplished one magical thing. I'm empowering people.
These days, I'm proud to be spending most of my time educating people about their cars. The repair industry might not seem like a glamorous place to be, but I feel like a superhero — exploring my femininity, pushing the boundaries between salesperson and expert and living my life boldly, openly without shame.
Featured image by Dream Serene Photography.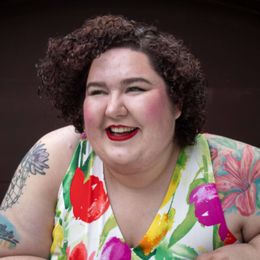 Chaya Milchtein
 writes about cars, culture and queer life. She empowers people to do the impossible and be authentically themselves. Follow her @mechanicfemme.