Feeling Stressed? Baking Can Make It Better
by
Alex Veeneman
Baking is, in many ways, a pastime as American as baseball. It has become a quintessential part of celebration, a staple of holidays and get-togethers with friends and family. In recent years, baking has become even more popular thanks to a British reality show that has become a household favorite in the U.S.—"The Great British Baking Show," a program that showcases baking as a form of art, with distinctive takes on pies, bread, cakes and other assortments.
Once again, we venture to a tent in the English countryside and find 12 amateur bakers that will deliver their takes on classic recipes to impress Mary Berry and Paul Hollywood—all with the help and humor of hosts Sue Perkins and Mel Giedroyc, and without the dreaded soggy bottom.
Despite it being a competition, the show has been able to showcase an aesthetic value to baking, as well as baking as a form of creativity and expression. As a result, its popularity with public television viewers increased.
"For me, it's been the best discovery," said Morgan Manning, who watches the show on KQED in San Francisco, in an interview conducted through Twitter. "I love the camaraderie amongst the competition, they're all so genuine!"
Manning, who first discovered the show through Netflix, adds that its humor is a highlight, but also has motivated her to do some more baking.
"I am in control"
Yet, the show has been more than serving as motivation to do more baking. It's also had a positive impact on health and wellbeing, especially in Britain—by reducing stress levels.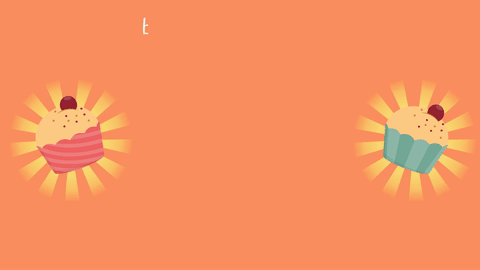 In 2015, ahead of a special edition of the program in the U.K. (where its known as "The Great British Bake Off") for charity, a study for the company Cake Angels found that 80 percent of people surveyed had been baking in order to decrease their stress levels, according to a report from the Business Insider website.
It was particularly helpful for John Whaite, who won the show's 2012 edition. Whaite was diagnosed with manic depression in 2005, and said that baking had helped him to manage his condition.
Whaite, an ambassador for Cake Angels and an author of cookbooks, wrote about how baking can impact stress in the cookbook released after his win.
"When I'm in the kitchen, measuring the amount of sugar, flour or butter I need for a recipe or cracking the exact number of eggs, I am in control," Whaite said in a 2013 interview with the BBC. "That's really important as a key element of my condition is a feeling of no control."
According to recent research published in the Journal of Positive Psychology, which measured young adults over the course of 13 days through entries in a diary, baking was listed as one of the activities where if you did it, you felt happier, calmer and more energetic the following day. Other activities included painting, designing, cooking, writing and performing music.
"There is growing recognition in psychology research that creativity is associated with emotional functioning," said Dr. Tamlin Connor, a professor of psychology at the University of Otago in New Zealand, who was the lead author of the study, in an interview with the UK's Daily Telegraph newspaper. "Engaging in creative behavior leads to increases in well-being the next day, and this increased well-being is likely to facilitate creative activity on the same day."
"I find it all very soothing"
However, there is difficulty in measuring the impact baking can have on stress overall.
"Any structured non-stressful activity will help depression and increase well-being," said Dr. Cosmo Hallstrom, a fellow at the Royal College of Psychiatrists in the U.K., in an interview with the BBC. "Traditional occupational therapies generally work on a physical or projection platform."
Hallstrom says that baking can be a therapy on both platforms.
"Exercise sessions increase physical well-being and release endorphins that combat depression," Hallstrom said. "Art therapy helps a patient project their depression through creating artwork; thereby helping a patient to better understand their condition. Baking can be seen as operating on both these platforms."
Manning agrees with the research that baking can be a good stress reliever.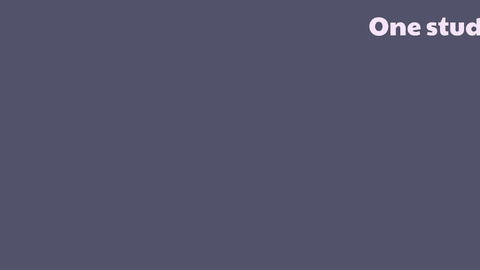 "I can see baking reducing stress because you have very exact rules to follow, and you're using your energy on something enjoyable," Manning said. "[It's a] good combo."
There are also elements of the show that combine to make it calming, which makes it essential viewing for PBS viewers, including Manning.
"Watching it reduces my stress," Manning said. "Even the 'stressful' parts are fun to watch and I find it all very soothing."
The Great British Baking Show returns to PBS on June 16th. Watch the latest episodes on PBS.org.
If you are concerned about someone who has been affected by any of the issues touched on in this article, please consult a medical professional or call the National Suicide Prevention Hotline at 1-800-273-TALK.
Author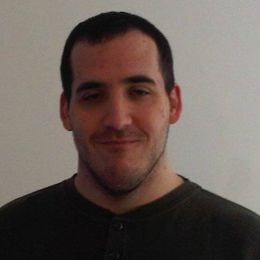 Alex Veeneman
is a freelance journalist based in Chicago, writing for publications in the U.S. and the U.K. He is an active member of the Society of Professional Journalists and serves on its Ethics Committee. When he isn't writing, he's either watching Jacques Pepin reruns and British TV shows, listening to public radio or planning his next story. You can interact with him on Twitter @alex_veeneman.