Why You Feel Bad After a Breakup, and What to Do About It
by
Marguerite Darlington
The beginning of a relationship can be thrilling—you feel ecstasy when your partner is with you and a sense of yearning when they're not around.
In fact, some lovebirds can't keep their hands off each other. The reason for this behavior? Oxytocin.
The 'cuddle chemical'
If you've heard about the hormone oxytocin before, it's either because you studied physiology or know about its role in mother-child bonding. According to Psychology Today, when we hug or kiss a loved one, our levels of the hormone oxytocin increase; and this chemical plays a key role in pair bonding.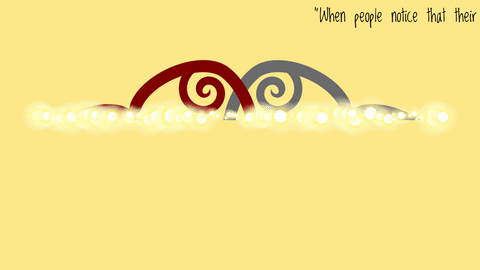 Oxytocin is also an antidote to depression, according to Psychology Today.
And that's not all. Researchers at universities in the U.S. and Norway have discovered that oxytocin isn't only released when you feel love—it can also be released if you think that your relationship is in crisis. 
How Oxytocin changes during a relationship
The team examined 75 American couples, and 148 Norwegian individuals who were in a committed relationship.
"Participants in the study were asked to think about their partner and how they wish their partner would connect with them in the relationship," says Trond Viggo Grøntvedt, Ph.D., from Norwegian University of Science and Technology's Department of Psychology.
Oxytocin levels were measured both before and during the tasks. In both studies, individuals showed elevated hormone levels when they felt strong personal investment in the bond, a.k.a. when they were "all in."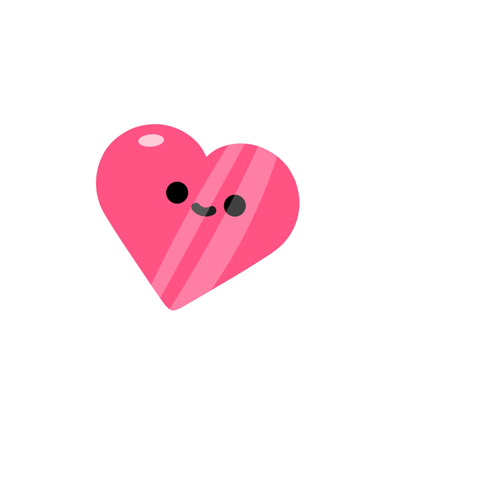 But these partners who were more invested in the relationship—the ones who wanted to be together forever—released more oxytocin when they thought about their relationship than the less invested partner did.
Even more interesting? When these people sensed that their partner was less invested, that withdrawal stimulated the release of more oxytocin as well.
"When people notice that their partner is showing less interest in their relationship than they are, the level of this relationship-building hormone increases," says Andreas Aarseth Kristoffersen, a research assistant in Norwegian University of Science and Technology's Department of Psychology.
The desire to build and rebuild the bond
So contrary to our previous understanding of this hormone, Oxytocin works not only to support the relationship when it's going it well, but to rescue it when a breakup seems imminent.
"It seems contradictory that you would release more oxytocin both when things are going well and when they're not, but that's how it is," said Aarseth Kristoffersen.
But why would our desire to touch and bond with a partner increase when they are starting to pull away?
"This may be because people in a relationship where their partner is waffling need to engage more," Aarseth Kristoffersen said.
If a relationship is going to survive, someone needs to do the work, and it seems that simply the decision to stay committed can create the brain chemistry necessary to make it work.
Knowing when to say when

Ultimately, the amount of oxytocin produced depends on one thing: the individual's personal commitment to the relationship. Once it's apparent that everything is lost and the couple is clearly heading for a break-up, the more invested partner does not show the same increase in oxytocin levels.
"There's no point in investing more in a lost cause," says Kennair.
And it's possible that the drop in Oxytocin—the chemical that protects against depression, remember?—is what makes you feel the blues when a promising relationship ends.
How to boost oxytocin without falling in love
For anyone who's experiencing a break-up and doesn't want to become a serial monogamist, here are a few ways to raise your oxytocin levels when you don't have someone to snuggle.
1. Gaze into your dog's eyes: Takefumi Kikusui, an animal behaviorist at Azabu University in Sagamihara, Japan, discovered that locking eyes with your pooch can increase your oxytocin levels by 300 percent. Petting dogs also helps, according to Psychology Today.
2. Hug somebody: In addition to boosting oxytocin levels, hugging reduces cardiovascular stress and enhances immune function, according to Psychology Today.
3. Give a gift: Giving a gift—whether it's a physical present or donating money to a worthy cause, boosts our oxytocin levels. According to the U.C. Berkeley article Oxytocin: The Holiday Hormone, "Our bodies produce this chemical that induces us to give, even if we do not see or experience the positive effects of our gifts-a form of altruism, according to the authors, that may be 'uniquely human."
Author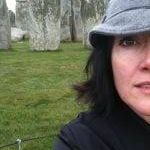 Marguerite Darlington
has worked in digital marketing and media since 1999, supporting brands like The New York Times, The University of Chicago Booth School of Business, The University of Wisconsin–Madison's Wisconsin School of Business, Jessica Simpson, ALDO Shoes and various independent entertainment properties. She joined Twin Cities Public Television as Rewire Director in June 2016.