Father and Son Transform a City Through Art
by
Jim Newberry
When Hector Ponce moved to the United States from El Salvador in the early '80s, he quickly made a name for himself as a skilled commercial sign painter.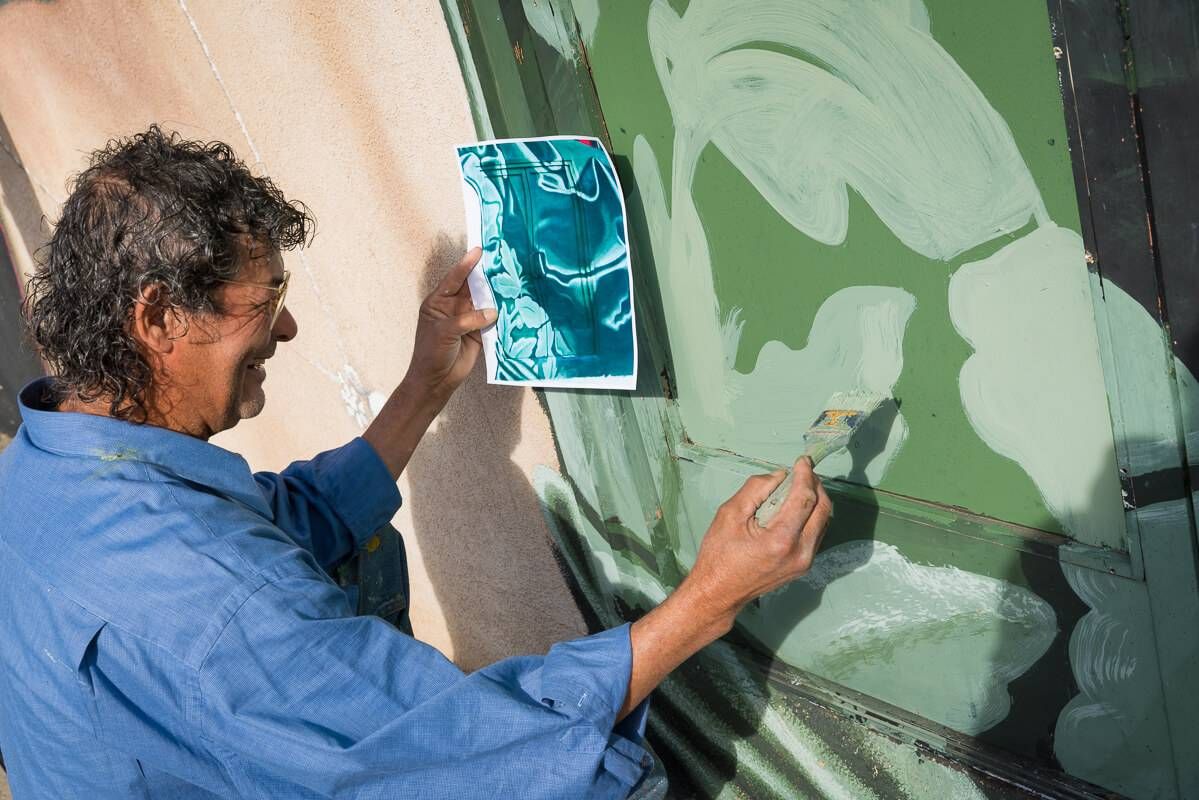 As he grew his sign painting business, Ponce also began to paint murals on utility boxes and exterior walls as a way of sharing his story with the community. He turned these murals into a rich art career, and a family business.
Growing up, Levi, Ponce's oldest child, spent a great deal of time with his father while he worked, since his parents couldn't afford a babysitter.
In turn, Levi followed in his father's footsteps, and in 2011 began painting murals in the San Fernando Valley, leading to a series of works by different artists in a stretch now known as Mural Mile.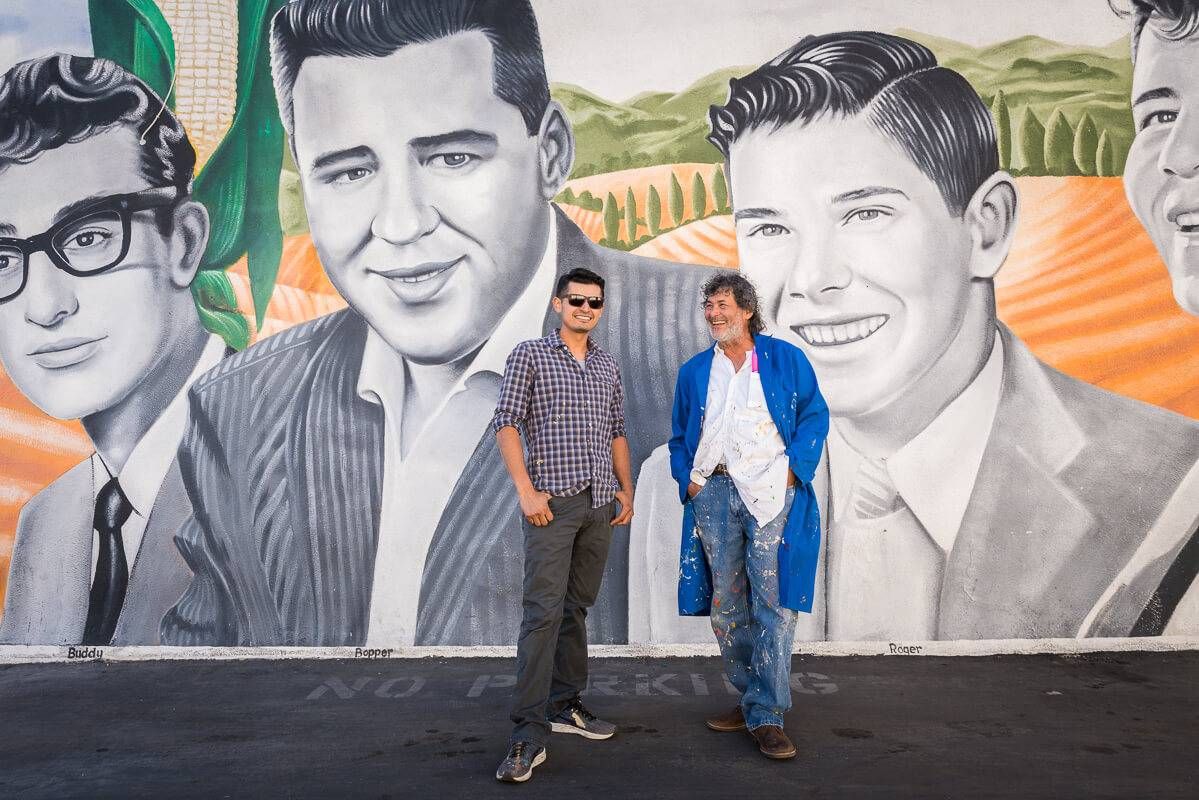 Levi currently works as an animator at Disney, and Hector will retire very soon from the sign-painting business. Both still paint murals, independently and together.
Rewire caught up with both generations to hear more about their family business and passion project:
Rewire: Hector, what was your first mural like?
Hector Ponce: I painted a mural called "Immigrant." It depicts immigrant workers in Los Angeles, because I wanted the people to know who I am, who is the Salvadoran.
Rewire: Did you get a good response?
HP: Oh, the people loved it.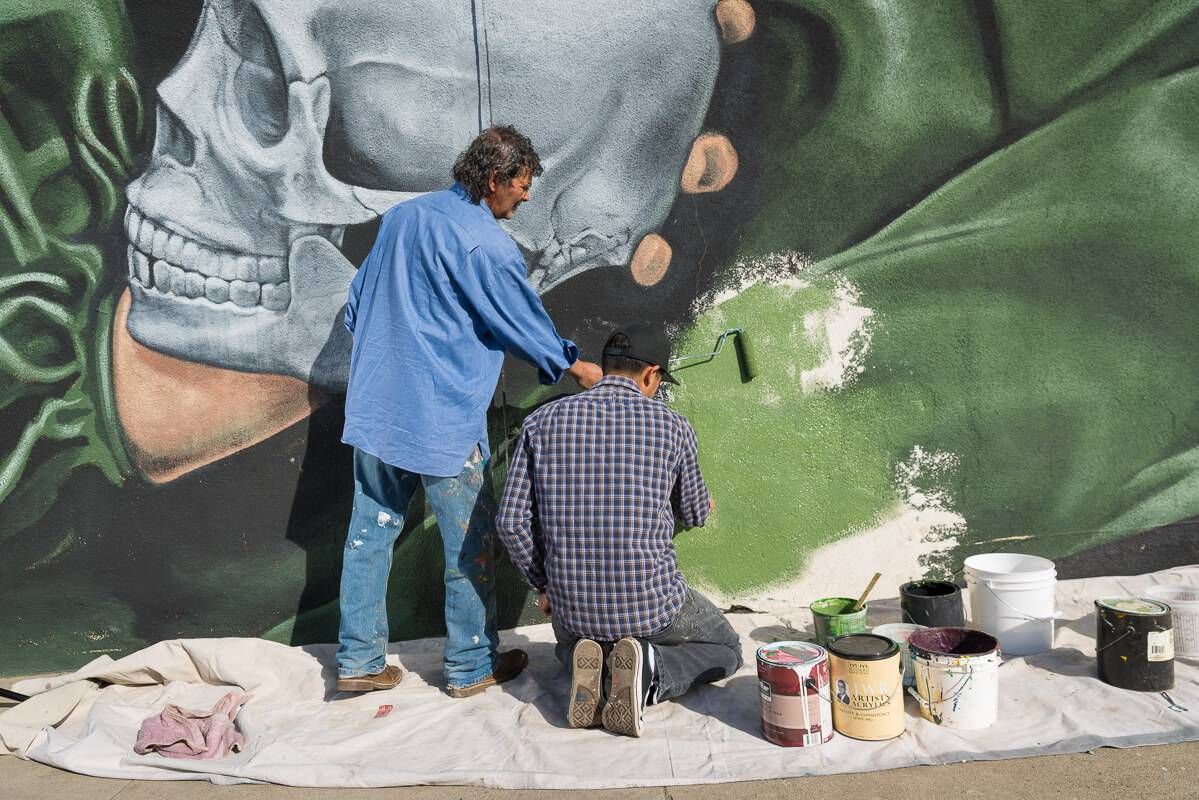 Rewire: Levi, how did you learn from your father?
Levi Ponce:  There were never formal lessons, it was just a way of life, it was the family business. ... The tools were literally my toys: bandsaws, heat guns, brushes, paint, vinyl, plotters. I was fascinated with that stuff. I would cut up vinyl and make things with it.
I'm a Disney Imagineer now, and I can work in any department there and it's 100 percent because of my upbringing... I grew up in a sign shop cutting vinyl, cutting plastics, using different types of adhesives, solvents, paint, you name it. ... There was no money for a babysitter so I either went with my mom where she worked at the swap meet or went to work with my dad—9 to 6, or 9 to 9, I was working.
Rewire: What was that like as a kid?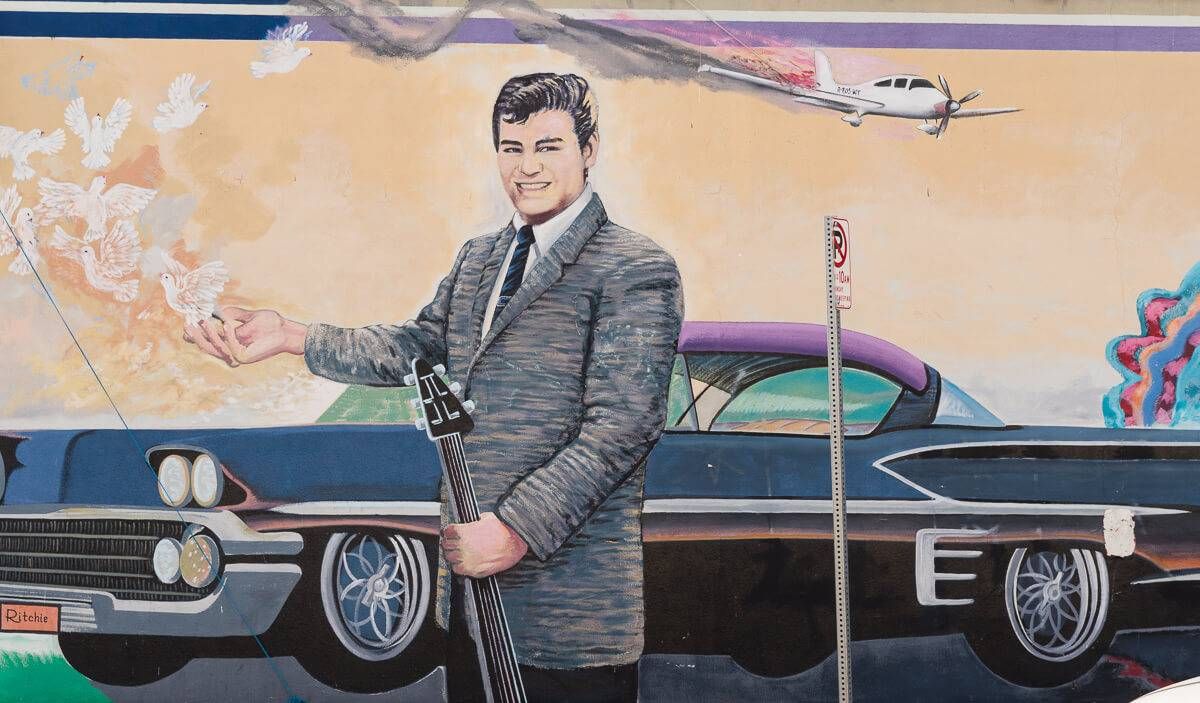 LP: It was never a chore… I saw what it was, I was always shown the purpose and the reason behind it. It's not like I'm there as a slave. I saw my dad bid the jobs, I saw him talk to the business owner, negotiate, I saw him do the work, I saw him haggle at the end if something wasn't right, I saw him get paid, and I saw him pick up food on the way home... I learned a lot.
HP: When we work we talk about psychology, history, life, people… We talk about good things.
Rewire: What was the dynamic like, working together? Did it feel like your father was your boss?
LP:  It was never seen as such, it was a team effort: "Alright we're going to paint this mural. I'll do up top, you do down below." There were never any titles—it's a family.
Rewire: Did the skills you learned working as a kid help you later in life?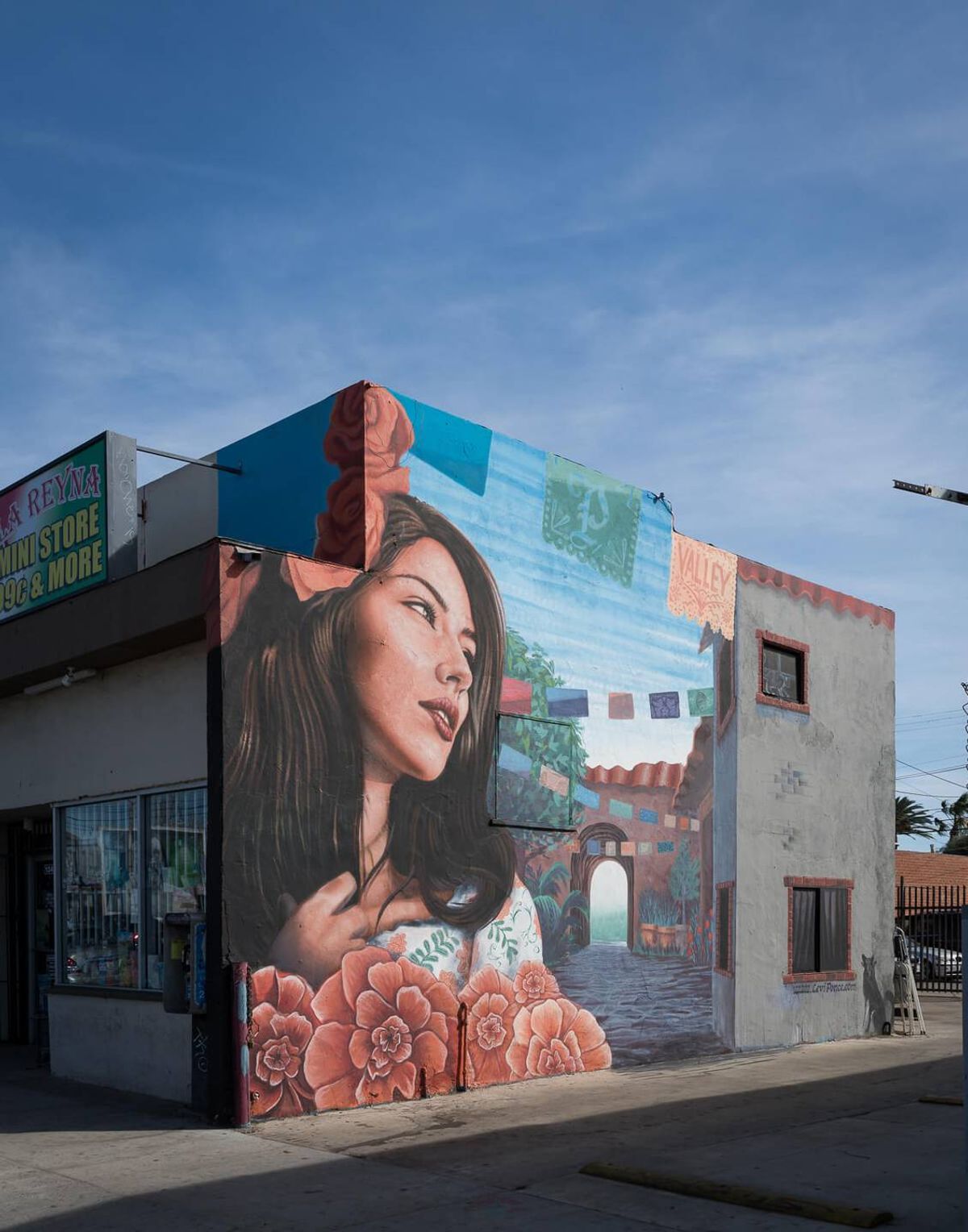 LP: Working with my dad made me the best in every class I every took… I was miles ahead. I was running my own business when I was 18.
What inspired me to do what I do today was seeing people's reactions to my dad's work. When he would finish a mural, people would come up and touch his hands and say, "You are blessed," people would give him food, give him money— "I love what you're doing, please keep doing it."
The support and respect and the praise and the recognition that locals would give him when he painted in their community was something that I didn't see anywhere else. It's very few people that get that kind of respect... from a stranger.
Rewire:  Levi, at what point did you start painting murals?
LP: Right after college. I was an animation major at (California State University, Northridge). I worked in the film industry, and did (visual effects) for awhile. It was during a slow period in 2011 that I was like, "Let's paint a mural." But my big thing was, we gotta paint it in Pacoima, (California,) because growing up in L.A. it was everywhere—graffiti, art, sculpture. There was culture everywhere and in the valley it wasn't as developed, so I said let's do it in Pacoima, and I tapped into this pipeline of hunger for creativity here.
By the time I was done, I had volunteers, and they wanted to paint another one—they were almost more eager than I was—so I said, "Alright, let's do one next weekend." And it became Mural Mile, as they call it now.
Rewire: What was the subject of that first mural?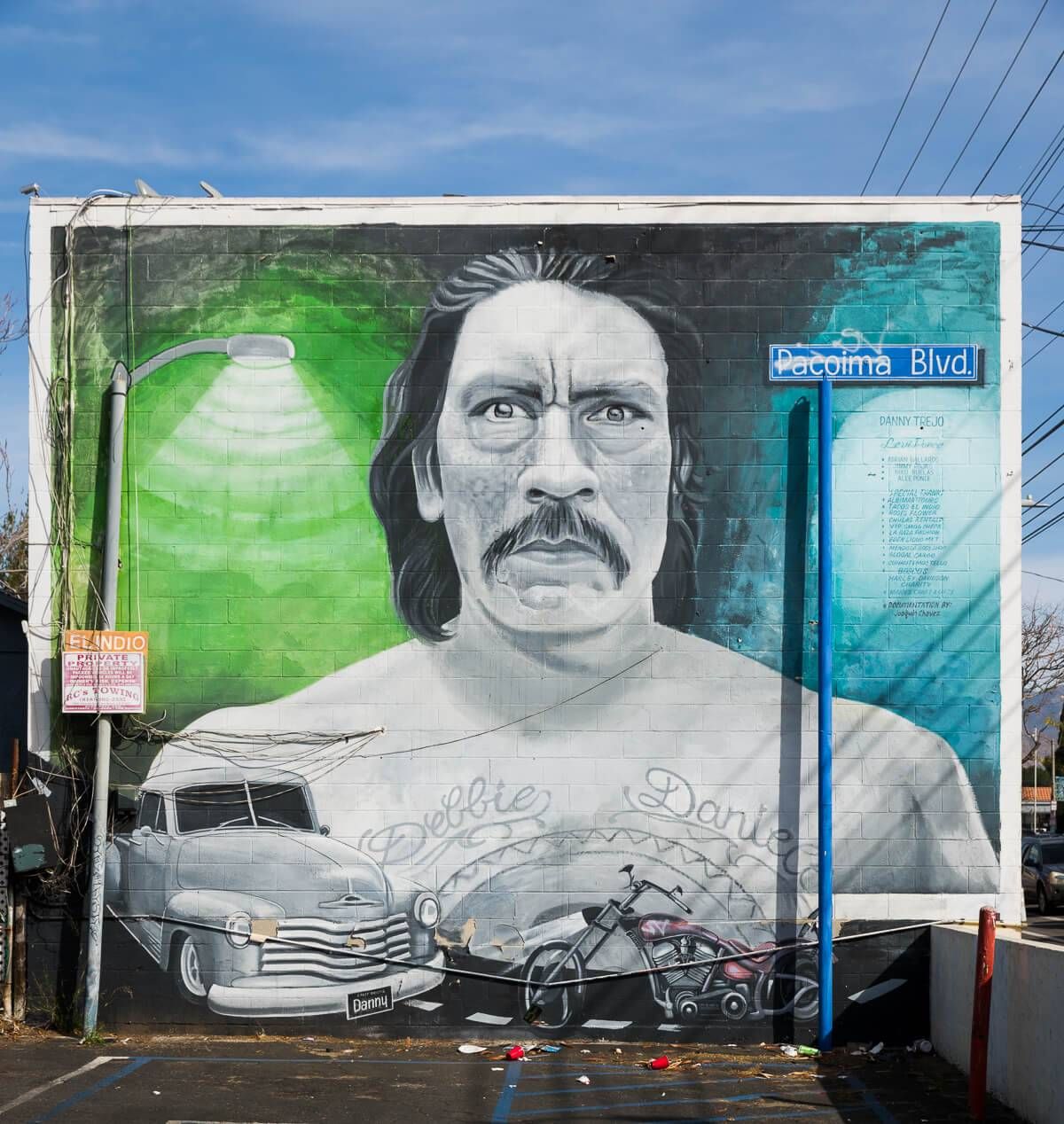 LP: The first thing I painted was (actor) Danny Trejo. I wanted to paint something that really reflected this neighborhood, and this neighborhood is tough.  People walk down the street with an attitude on their face because it's a self-defense. ... So I feel like people identify with that and I felt that Danny Trejo really encompassed that... Plus he's a local.
Rewire: Did you get feedback from Danny Trejo himself?
LP: Yeah, he was impressed, happy… He and others organized an unveiling and two weeks later we threw a big block party and I never stopped.
I started off wanting to improve my community. I just wanted to improve a wall, I just wanted to improve a general situation... but I quickly found that by improving that situation..., I found that I had the ability to really change lives and inspire people. Not just with the mural but with words and with myself through the process of painting the mural.
HP: Before, nothing—no murals around here. But we changed the community. Now it's different.
Rewire: When you're in a neighborhood painting a mural, do the police understand what you're doing? Is it ever seen as vandalism?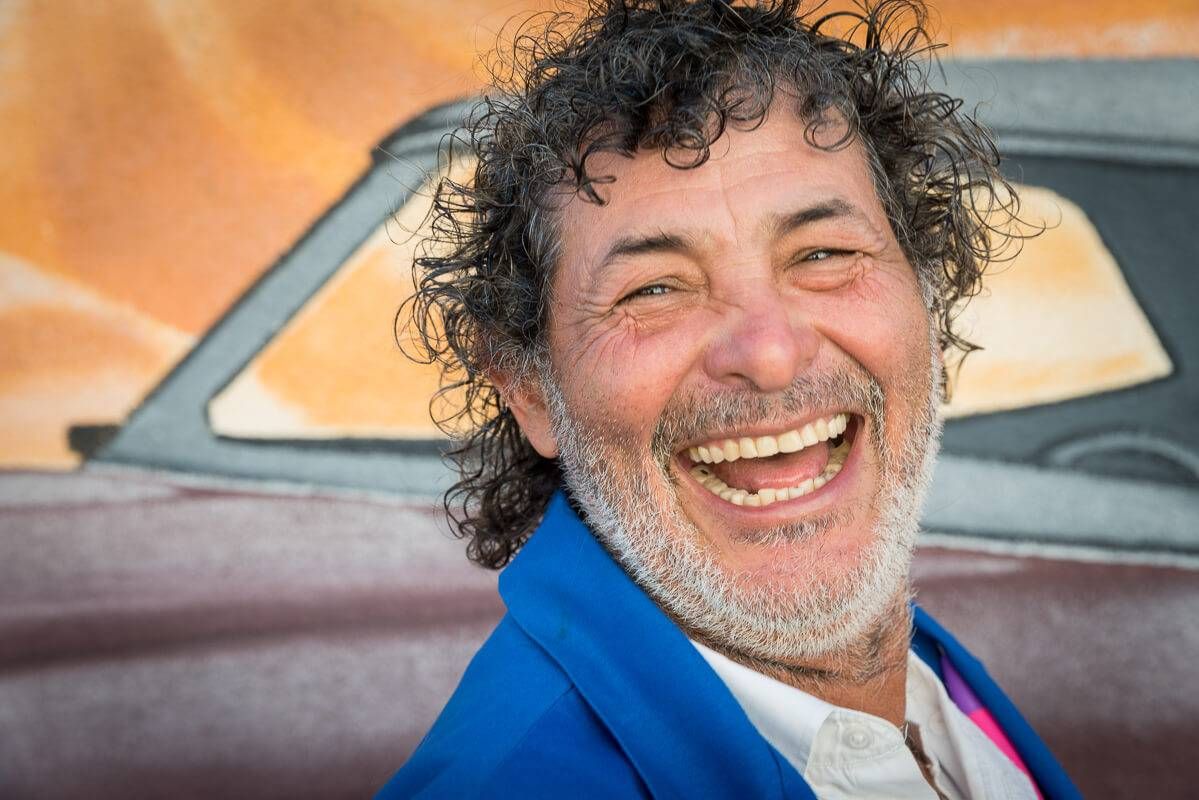 LP: We go in and work with the business owner, ask him what he would like to see, we paint it for free, we involve the community. ... If there's some kids, we'll say, "have some brushes, paint this right here." And if a cop drives by he sees a community painting a wall. ... There's very rarely a problem with our art, it's received in a very positive way.
While (you're all) painting the mural you have a window of opportunity to reach somebody, they're open to listening, and that's when you talk about social change… All of a sudden you're able to communicate greater change, and the wall is just a pivot point, it's just a catalyst for greater change. ...
Everybody's waiting for something. We don't wait, we just do it. Let's improve it—with our gallon of black, white, green and blue green—let's go out and do something with it.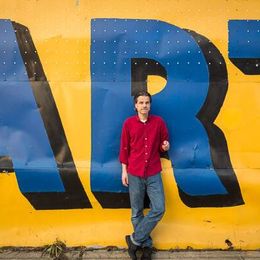 Jim Newberry
is an internationally published, award-winning photographer based in Los Angeles. His interest in photography began as a young child, when his father—James Newberry, who founded the photography department at Columbia College Chicago—gave him a camera and taught him how to use it. He later graduated from Columbia, and soon after began shooting assignments for magazines and record labels. Jim continues to shoot for editorial and commercial clients, as well as shooting fine art photography, especially street pictures.