I'm Wearing Bright Colors Again and It's the Pandemic's Fault
Pandemic fashion isn't just about being comfy. In unprecedented times, it's grasping at happiness.
by
Gretchen Brown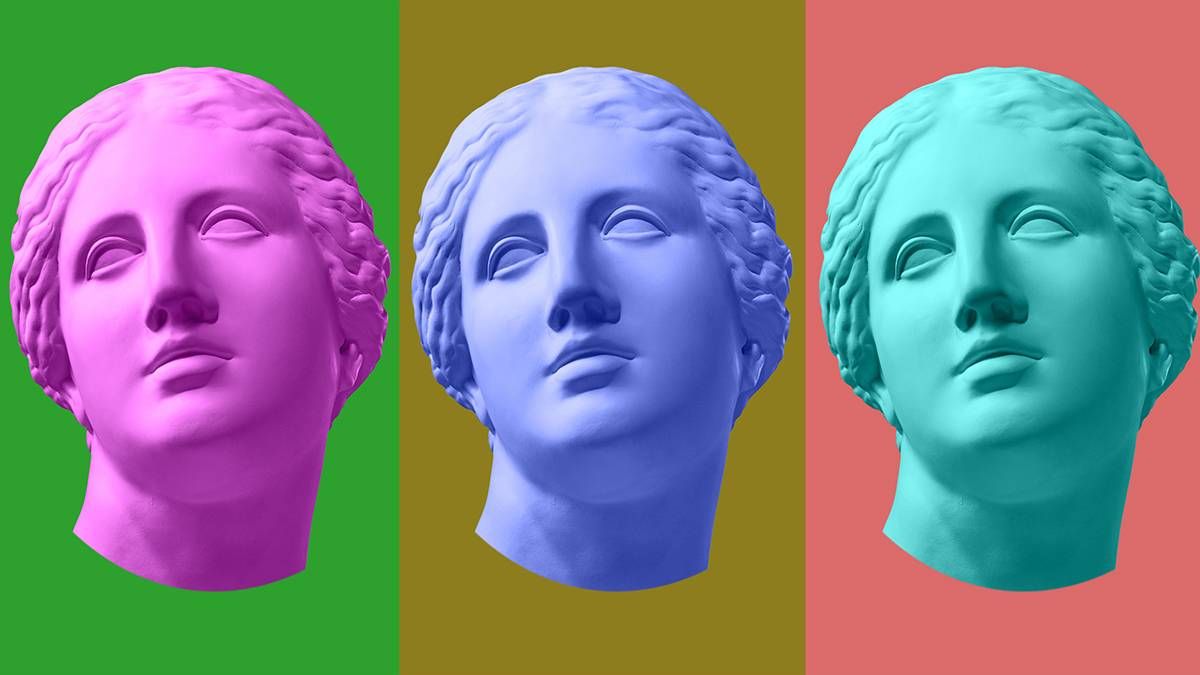 I've spent my early adulthood wearing a lot of black.
Black is slimming, black is neutral. Black goes with everything. Black is classy. Black hides the features you don't like about yourself.
Those aren't exactly synonyms for joy. 
I can't say for sure what staying home all the time these past six months has done to my brain, but I know it's changed my sense of style. 
Clothing used to be something I bought to hide in. Now, in an unprecedented time, it's something I actively am seeking happiness from.
I bought a pastel pink jean jacket. A bright blue sweater. A few dresses with loud patterns. A bunch of things that didn't use to feel like me, but now definitely feel like me.
Lots of fashion coverage surrounding the COVID-19 pandemic has focused on the sweatpants and athleisure boom of its early months; the New Yorker called it "slob-chic."
High fashion was crashing, and casual clothing sales were booming.
But people weren't just buying sweatpants. They were buying tie dye sweatpants, full sweatsuit sets in "Mcdonald's yellow, Nickelodeon green or Muppet blue," leggings in pastel hues.
In other words, the trend isn't just comfort. It's color.
"I think people underestimate the effects of clothes, how they can put us in a certain mind," said Jaehee Jung, a professor of fashion and apparel studies at the University of Delaware. 
"Especially right now, we have to be our own cheerleaders. Clothing can put us in a mode to make us feel more confident, having a positive mood that can also lead us to be more effective accomplishing our tasks."
Fashion is personal
According to color psychology, choosing bright colors or fun patterns can put you in that mindset, Jung said.
We're all more isolated right now. Some of us only see our friends and coworkers via video calls. But that doesn't mean fashion has become irrelevant.
That's because we don't just dress for other people. We also dress for ourselves, Jung said. 
While there are often professional dress codes and other fashion norms we have to meet, we don't have control over how other people perceive us, for the most part. We can just try to guess.
Take away that need to present for others, and getting dressed becomes solely about expressing yourself. It becomes joyful.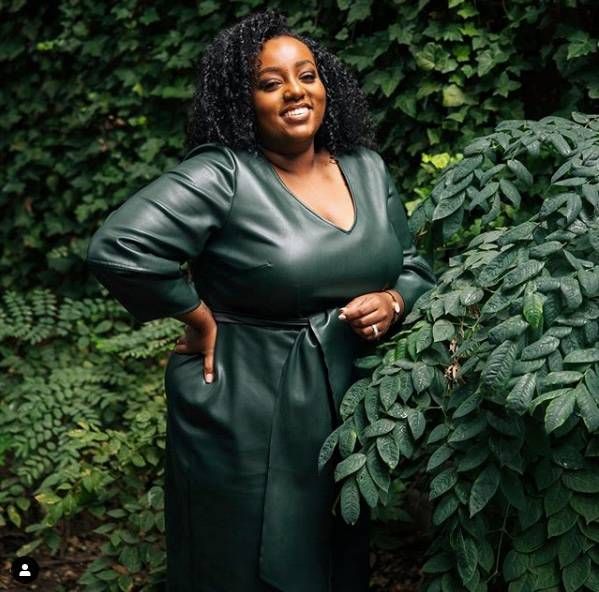 "I've never worn leather, it just wasn't for me. But I recently purchased a dress that's leather, and I'm in love with it," Tinsaye Berhanu Johns told me. 
She's a Philadelphia-based plus size style blogger on Instagram as @aspectsoftinsaye. But as one of the youngest employees at her corporate day job, she's always felt the pressure to dress stereotypically "professional" during the week, in blacks and browns and blues. Blush pink might have been her most daring color.
But she's felt some freedom now that she's working from home to really play with her style. And she's realizing that things, really, aren't that serious. Not so serious that she can't have fun, anyway.
"I think that it's so important to be able to showcase your personality in an outward sense," she said. 
"And sometimes when you remove some of those restrictions that you have, whether it be professional or subconscious that keep you from wanting to be daring, then you get a chance to really play with clothes."
In for the long haul
Some news reports have suggested the rise of the house dress — a loose fitting dress, much like the caftans of the 1970s — could be in our fashion future.
There might be science behind that. Clothing that has high quality fabric you can easily move in can also make you feel more confident, Jung said. But so, too, can clothing that enhances your physical features.
A house dress isn't form fitting by design, but it might feel more put together than sweatpants. A happy, comfy medium.
The clothing industry has begun to rebound after hard hits early in the pandemic. 
"People are purchasing more items than the beginning of the pandemic because everybody knows we are in for the long haul," Jung said. "This is going to be lasting for some time."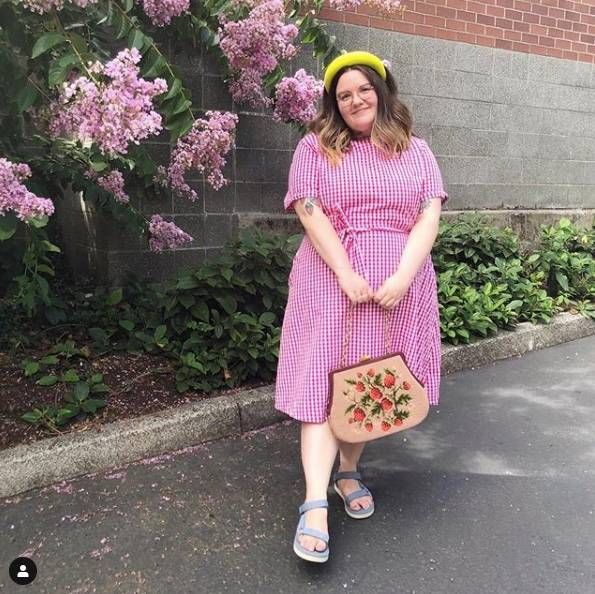 That's not to say that comfort and style are mutually exclusive. Even just the act of getting ready in the morning, what Jung calls appearance management, can make all the difference in your mindset, no matter what you're putting on.
"I am generally someone that gets dressed every day and likes putting an outfit together,"  said Sam Milholland, who blogs about fashion on Instagram as @snittybipkins.
"But I will admit that working from home was pretty nice and there were tons of days where I just will stay in my sweatpants and not even think about getting changed."
Expressing your personality
In late March, Milholland and Alex Ochoa Suo, on Instagram as alexstagram3000, ran a #weekofcolors, where they challenged their Instagram followers to get dressed in a different color each day.
"We decided that it would be fun to just put this thing together where people could look forward to getting dressed again," Milholland said.
"Because we are sort of drawn to colorful items, and I think that's just a major way of how we express ourselves."
Milholland has found that if she wants to be in a good mood, she'll gravitate toward her favorite colors, like yellow or orange. Greens and browns can feel restorative if she's feeling anxious.
With pandemic dressing, she's found a happy medium between comfy and put together, introducing pieces like bike shorts into her everyday colorful wardrobe.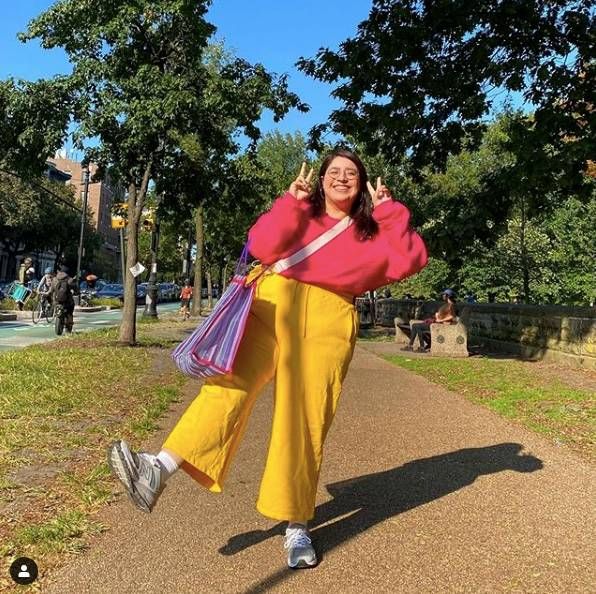 Suo, too, wears mostly bright colors, in the form of comfortable vintage pieces from the 1990s.
"I consider myself a pretty confident and happy person, and dressing the way I do has been just one way of expressing my personality through clothing choice," Suo said. She is a graduate student studying international affairs in New York, and runs Made By Alex, selling handmade jewelry and accessories.
Wearing clothing she's comfortable in puts her in a good mood for the rest of the day. That hasn't changed during the pandemic.
In her grad school classes, she'll often wear a cute top with comfy lounge shorts — cute and comfortable enough to make her feel productive. And she's found that wearing colorful clothing for her indoor workouts makes her feel more motivated to get moving.
"I think being inside most of the time due to the shutdowns has led me to experiment more with new outfit colors and combinations that I wouldn't have before the pandemic," she said.
A maximalist fashion future?
What clothing trends will look like after the pandemic is anyone's guess. Fashion historian Kimberly Chrisman-Campbell told NPR she's anticipating a return to maximalism in personal style, since folks will have been cooped up for so long. They'll be desperate for over-the-top public expression.
Johns said she's anticipating she'll take more risks with office wear post-COVID.
"I think that I've been out of the office for long enough that I think at this point, we're all able to reintroduce ourselves to our workplaces as whoever we want to be, like a reset button," she said.
For Milholland, it's just nice to envision a world post-pandemic at all.
"I would like to say to you that I will go out with bike shorts and all of these things," she said.
"But I also might be excited about being in the world and being near people in a safe place, that I'll want to wear my best outfit."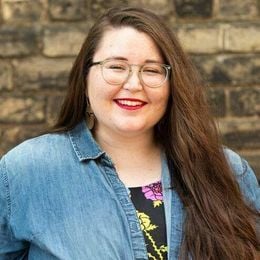 Gretchen Brown
is an editor for Rewire. She's into public media, music and really good coffee. Email her at
[email protected]
, or follow her on Twitter @gretch_brown.