When to Make Your Relationship 'Facebook Official'
by
Susan Thao
You've been seeing this guy for a while now. You've both declared your exclusivity to each other, but you want him to take his commitment to the next level—by becoming "Facebook Official."
Today, declaring your status on social media plays a vital role in your relationship. If a couple becomes Facebook Official, they are announcing to the public they are off the market and in a loving, committed relationship. Though there are mixed opinions about this topic—many couples happily welcome it, while many are not so public about their union—research shows that it is actually healthier to be a part of one group than the other.
An University of Oklahoma study, conducted by Brianna L. Lane, Cameron Wade Piercy and Caleb T. Carr, surveyed 170 respondents, ages 18 - 22, to assess their relational values, satisfaction, and behaviors. Their answers were then compared with their Facebook usage, postings, and emotional connection to social media sites.
"We found that individuals who disclosed their relationship on Facebook were more satisfied, committed, saw lower quality of alternatives, and were more invested than individuals who did not disclose their relationship status, in addition to reporting more intense Facebook use," the study concluded.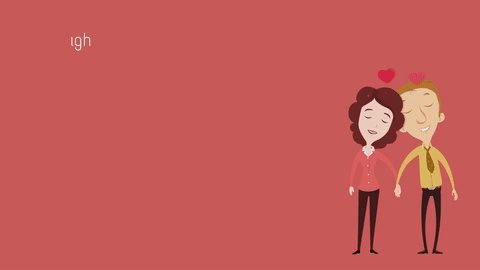 When couples are Facebook official, they feel a sense of confirmation in their identity as their online presence is now a reflection of their offline presence. Similarly, when friends and family "like" and react positively to the couple's romantic postings, it reassures the couple of their social network's support and approval. And most importantly, it reassures their decision in choosing their partners.
Being Facebook Official increases intimacy
Couples may also experience more love and appreciation for each other when they are Facebook Official. In fact, posting up a simple photo (of themselves with their romantic partners) can speak volumes in showing ones' affection and their partner's significance.
Five researchers, led by Jennifer N. Morey of West Virginia University, examined different attachment styles of romantic relationships in communication technology and discovered that communicating through SNS (Social Networking Sites), like Facebook, can help to increase a couple's intimacy and relationship satisfaction.
She explains that there are three attachment styles of individuals: attachment-secured individuals are emotionally stable and respond positively to trust and intimacy; attachment-anxiety individuals desire intimacy but are apprehensive with their trust in others; and attachment-avoidance individuals reject or limit intimacy in relationships.
Facebook, however, can cater to each attachment style. Here's how:
Facebook provides different types of avenues for communication, such as private messaging, chatting, liking statuses, and uploading photos. Having a variety of communication channels help individuals choose which is most comfortable for them in order to perceive their relationship more positively. This is helpful for attachment-avoidance individuals as they can show affection without being overly public about it.
Facebook can be used as a platform for public declarations. For more anxious individuals, being Facebook Official and seeing social media displays of affection from their partners may help to neutralize their insecurities and jealousy. It can also be used to gain farther intimacy within attachment-secured individuals.
In times of doubt or conflict, Facebook's recorded history of supportive text and retained information may also serve as a tool to reconnect or increase the level of intimacy of any relationship.
When being Facebook Official is wrong
Of course, being Facebook Official is not always right for every couple:
"Going Facebook official may be enough to indicate the relationship is going well, but is not sufficient as a single cue to guide expectations about the commitment or longevity of the relationship itself," Lane, Piercy and Carr said of the research they found.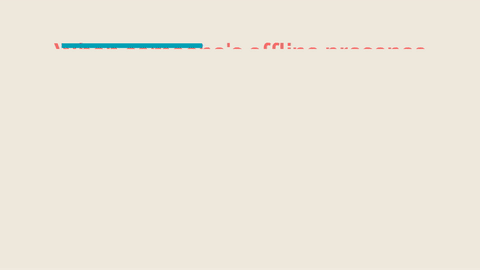 Often times, when individuals' offline presence is not a reflection of their online presence, the inconsistency can destroy the stability of the relationship. Eventually, it will make their partners feel insecure and lead to trust issues within the relationship. No matter what attachment style they are, when partners are anxious about their relationship, they are more prone to Facebook monitoring and jealousy.
"Trust was the only relational factor that predicted Facebook jealousy," researchers at Brunel University concluded after conducting two studies examining Facebook-relating jealousy in romantic relationships.
Although it is significant for a couple's online presence to match their offline presence, it is even more important for the couple's offline presence to match that of their online presence. Becoming Facebook Official should not only be an indication of that "loving, committed" relationship, but also a reflection of the relationship.
So the next time you're ready to tag your partner in that Life Event, make sure your partner is equally as ready and committed. You both need to be on the same page before becoming Facebook Official.
Author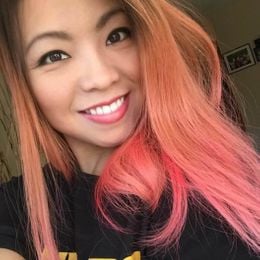 Susan Thao
works in production at Twin Cities PBS. Aside from that, she is best known as an adventure-seeker, Steelers and LeBron James fanatic and a full-time graduate student majoring in technical communications.