Facebook Keeps Growing, But For How Long?
by
Katie Moritz
With other, newer social media sites dominating the collective consciousness right now, and a question of whether Facebook's news algorithm skewed the presidential race in 2016, you'd think the social networking site would be losing steam, or at least no longer attracting new users.
Facebook is bigger than ever
Not so, according to data from the Pew Research Center. Facebook continues to own the social media landscape—86 percent of people in the U.S. use the internet, and nearly 80 percent of them are Facebook users. That's up 7 percent from 2015. And people are using the site more frequently: about 76 percent of Facebook users visit every day, up 6 percent from 2015. The site handily beats out every other social media platform in numbers—the next most popular is Instagram with 32 percent of internet users in the U.S. logging on.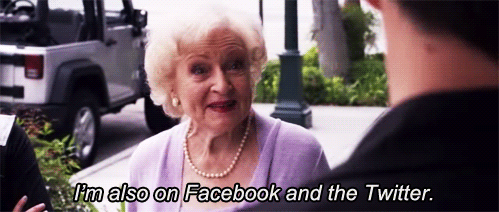 However, the biggest influx of new users to Facebook came from the 65-and-older crowd. About 62 percent of that demographic now uses Facebook, 14 percent more than did in 2015. (Although 18- to 29-year-old still make up the biggest percentage of Facebook users.) Out of the social sites Pew looked at, Facebook has the most even spread when you're looking at the ages of the people using it.
Most social networks attract a younger crowd
The online social spaces that are dominated by young adults ages 18 to 29 are Instagram and Twitter. Fifty-nine percent of Instagram users come from that age group compared to 18 percent of 50- to 64-year-olds and only 8 percent of the 65-plus demo. Twitter also skews young. Pinterest has a different slant—almost half of women online use the pinboard site, but only 17 percent of men do.
Pew also looked at everyone's favorite guilty pleasure—Snapchat. What took off as a method for teens to share inappropriate photos of themselves without leaving any evidence is now used by more than half of smartphone users ages 18 to 29. 
What's the future of social media? More and more, it's where people are getting their news. More than 60 percent of U.S. adults turn to their social feeds to keep up with current events, according to another Pew study, up from a little less than half just a handful of years ago in 2012. (A third Pew study from early 2016 showed that social media was the second most popular place to get election updates, after cable TV news.) Sixty-six of Facebook users get their news there, up from 47 percent in 2013, second only to Reddit. Seventy percent of Redditors consume the news there. Social media is becoming a one-stop shop not just for updates from our friends, but the world at large.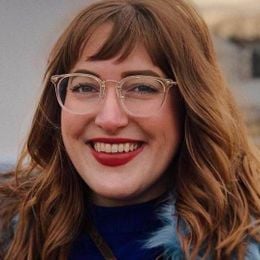 Katie Moritz
was Rewire's senior editor from 2016-2020. She is a Pisces who enjoys thrift stores and pho. Follow her on Twitter @katecmoritz.