Facebook Groups: Toxic Echo Chambers or Modern-Day Communities?
For better or for worse, Facebook brings us together like never before.
by
Gretchen Brown
Caleb Higgs is the moderator of a private Facebook group about beans. But not always.
Sometimes it's about the card game "Uno." Or the word "yeehaw." Or gravy. Or the St. Louis Blues.
"The theme does change frequently," Higgs said. "Well, as frequently as Facebook can allow."
The group, currently titled "Beanstorming," has around 200 members, and Higgs, 21, knows most of them from Missouri University of Science and Technology, where he's a senior.
Sometimes they post about parties, or complain about job interviews, or look for support. But mostly it's a sh*tposting group (a "niche type of internet humor") posting memes about the topic of choice.
Facebook says groups are the fastest-growing part of the social media platform.
Last year, CEO Mark Zuckerberg announced a redesign of the platform around Facebook groups, a move Zuckerberg called building "the digital equivalent of the living room" for more meaningful conversations.
But not all Facebook groups feel as friendly as Beanstorming.
'Brings out the worst'
Many groups have grown infamous for their toxicity. Like "That's It I'm Wedding Shaming (non-ban happy edition)," with its 150,000 members, who have been called "the real-life Mean Girls."
In one recent photo posted to the group, a bride is wearing a long-sleeved, lacy jumpsuit. Twenty-three comments piled on, criticizing every inch of the outfit.
"Her 'outfit' looks like those postpartum undies we give to mothers in the maternity ward after giving birth," one member said.
"So this is where lace curtains go to die?" another said.
"Who let her wear this? I don't hate anyone this much."
Many of the group's posts are screen grabs of things posted earnestly in other wedding groups. Members shame "cheap" dresses. Couples getting married in T-shirts. Bad wedding hair, cleavage, modesty, flower crowns, bouquets and shoes. If it's a wedding photo on the internet, it could make its way into the group.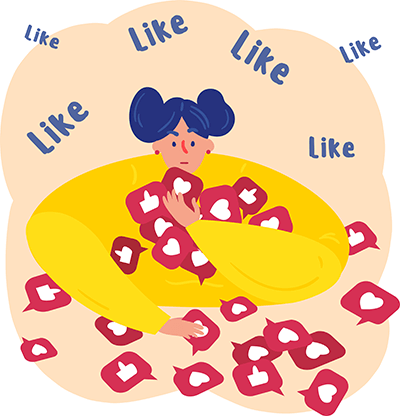 "There's something about weddings, whether you're invited or not, that just brings out the worst in people," a mod named Lucy told Wired UK.
One woman photoshopped her wedding photos to include her deceased son. The image made it to the group, with many calling it "inappropriate." She told the New York Times she felt hurt by all the criticism, which she didn't ask for in the first place.
Identifying information is always protected on any posts, and Lucy said the group was intended to be a place to vent.
But there are separate groups for "shaming" wedding rings, proposals, nails, anything you can think of. All that negativity can feel overwhelming.
Most Facebook groups mean well. Lizzy Shelerud joined a group for recent occupational therapy grads, focused on study prep before the board exam.
"It was supposed to be a helpful group but it turned into some people venting about how they failed the test multiple times," she said. "And others bragging about how they were using 14 different test prep guides and private tutors."
The group had Shelerud so convinced she was going to fail the test that she almost cancelled it. She decided to unfollow the group instead.
Shelerud passed the test on the first try — a humble brag she did not share with the group.
Thousands of opinions
So how is it that some groups become toxic — and others feel like a real community?
Size isn't everything, but it does play a part.
Higgs was previously the moderator of another sh*tposting group, but on a much bigger scale, with about 30,000 members.
He was there when the group created a meme that went viral. But he also saw the group become toxic and aggressive, focused on member count above anything. Starting fights. Spamming the same image over and over.
Facebook groups bring together tens of thousands of people in a way that was never possible before. Some sparring is natural, says Charles Heckscher, director of the Center for the Study of Collaboration in Work and Society at Rutgers University.
"Most people spent most of their lives in very small and homogeneous communities, throughout history," he said.
"People are seeing a lot more of people that are very different from them… The first reaction is (they) don't like it."
That doesn't mean things have to stay that way.
Heckscher said with any diverse group, there needs to be good moderation to keep the conversation constructive. That means a set process, including rules for being civil and listening with respect, that are enforced.
The saying used to go, "if you have people who are in conflict with each other, you should put them in contact," he said.
"It turns out that that's only true part of the time. It's only true when there's attention to the process, when there's rules and respect and all that."
Civility is possible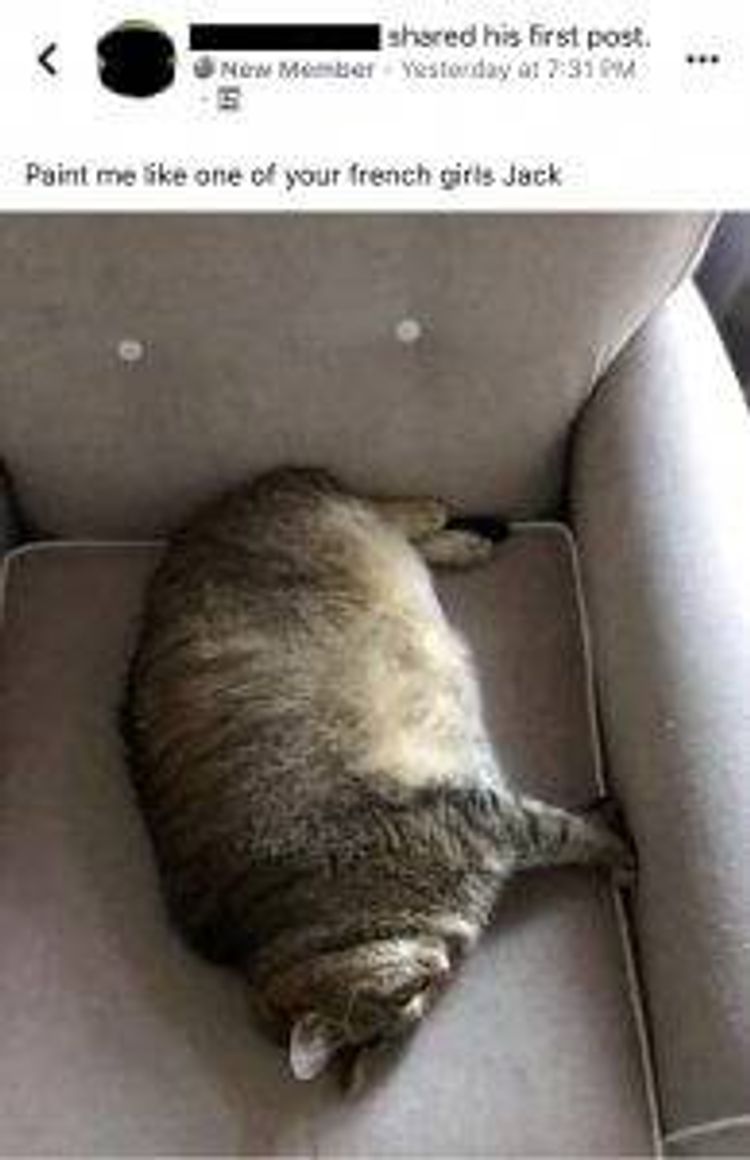 There are even bigger groups that get it right, too. 
Like "This Cat is C H O N K Y," which Evan Gruenes said is the only reason he's still on Facebook.
He found it one day as a recommended group while he was posting on Facebook for work. At the time, it only had 1,000 members. Now it's at 600,000.
"I'm pretty sure it's the most positive place on the internet right now," he said.
"People post pics of their chonky cats and other people say nice things — chonk shaming is strictly forbidden."
Those ground rules make a difference— even for a group about something as silly as fat cats.
That's a process Beanstorming pays attention to. Higgs said the most important thing for him in a group is having fun. Then sh*tposting. Then the member count.
"I think Beanstorming is able to accomplish that from us all knowing each other beforehand and having mutual understandings of what we will enjoy, even if we disagree from time to time," he said.
"We don't care about themes, we don't care about the quality of posts, we care about the human on the other end of that connection. That's rare to find in this modern age."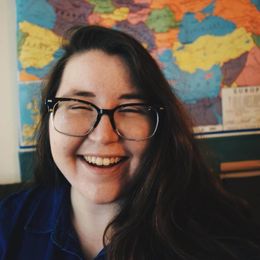 Gretchen Brown
 is an editor for Rewire. She's into public media, music and really good coffee. Email her at
[email protected]
, or follow her on Twitter @gretch_brown.