Are Facebook Fundraisers Actually Good for Nonprofits?
by
Elisa Shoenberger
Ann Marie Lonsdale felt compelled to do something after the brutal gun violence in Las Vegas in 2017 and Parkland, Florida, in 2018.
So she set up two Facebook fundraisers and told people about her personal connection to gun violence — she had lost a family friend in a workplace shooting. The result? She raised several thousand dollars in both campaigns.
"It was incredible, and I felt really empowered and excited by how the message broke through," Lonsdale said. "The donors were family and friends, but also friends of friends and total strangers who were connected to the cause in some way."
Fundraisers are super common in Facebook timelines today. But with trust in the platform having taken a hit since the Cambridge Analytica scandal, there are questions about how useful and secure Facebook fundraisers are for donors and the nonprofits they're supposed to be helping.
That's a lot of money
First things first: Facebook has definitely been an effective tool for raising money. Last year, the company announced users had raised $1 billion in three years and birthday fundraisers alone pulled in $300 million in their first year.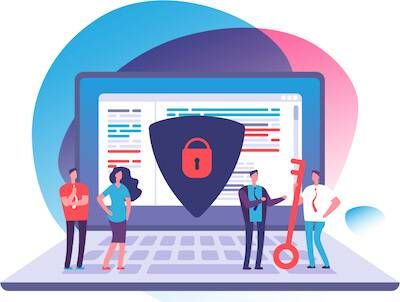 Facebook and PayPal announced they would match up $7 million in gifts raised on Giving Tuesday 2018. By 9:05 a.m., the match had already been met.
There are now more than 1 million nonprofits in 38 countries (and growing) eligible for these fundraisers. And, since November 2017, Facebook has waived processing fees for nonprofits, though individual campaigns still carry fees.
The good news
Those are big numbers, but even when only small amounts are raised in a Facebook fundraiser, nonprofits can benefit.
Helene Fisher, co-founder of health care nonprofit Say Ah!, said the organization's experiment with a Facebook fundraiser raised a few thousand dollars. That was great for the small nonprofit.
The Facebook fundraiser brought in smaller gifts from people who might have been on the organization's mailing lists but had never contributed before.
"What I think happened... (is) they felt okay to give small amounts on Facebook, like $10 or $20," Fisher said. "If they received an appeal, they are under the impression that they have to give more like $50 or more."
Those smaller amounts "can really add up," she said.
Larger nonprofits have benefited from these campaigns too. Facebook fundraisers are a great way to capture millennial donations, said Cheryl Booher, philanthropy operations revenue manager at Feeding America.
[Read: What Does Philanthropy Look Like When You're Broke?]
Behind the scenes
Creating a Facebook fundraiser is easy for us, the users. It's only a few steps to select a nonprofit and a target amount, add a personal message and then launch it. When you contribute to a campaign, Facebook issues a tax-deductible receipt.
However, the back end is more complicated. Users can elect not to share their data with the nonprofits they give money to, so charities often get very little information about their Facebook donors.
Feeding America was one of the first charities to test the new platform, Booher said, and she stressed the importance of getting donor data from these fundraisers. Since effective fundraising is based on establishing relationships with donors, this dearth of information can be a lost opportunity.
Booher said this aspect of Facebook fundraising has improved over time.
"We do get donor data now. However, it's sparse and not complete," she said. "Most of the time, we just get donor names, and maybe the name of their fundraiser, but not necessarily biographical information with it."
Sometimes the data is completely anonymous. Organizations will get an email from Facebook notifying them that a lump sum payment will be made into a designated account. The organization will then have to go through its Facebook page to access donor reports.
Challenges for nonprofits
There are more challenges for charities outside of a lack of donor info. Organizations need a certain financial infrastructure to accept the payments, Booher explained, which isn't a big deal for larger nonprofits but can be a hurdle for smaller ones.
Carolyn Rahaman, CFO of a nonprofit, said her organization wasn't notified when a Facebook fundraiser happened. The organization wasn't set up to accept the money and "the funds just went back to the people who donated."
Booher said nonprofits don't get a lot of guidance about how to handle Facebook fundraisers. There are FAQs on Facebook but the information is not comprehensive.
Some nonprofits have complained that it can take months to actually get money raised on the platform. Facebook says nonprofits within its network receive payments after two weeks, but nonprofits outside the network might not see the money until for 45 to 75 days, or even longer.
Who gets the data?
Some critics have raised questions about the data collected by Facebook in these transactions. When you donate, you're entering in payment information. You can request to remove the information, but not everyone realizes that.
Maybe almost as important is that the information about our giving habits can be used to further parse our political beliefs and social leanings. It's especially problematic because nonprofits don't get to benefit from the data collected from these campaigns on their behalf.  Then there's also the question of how secure the data is overall.
Want to go your own way?
So, if you're philanthropically inclined but also want to avoid Facebook, where should you turn?
Booher noted that other third-party platforms could have similar problems with backend data and may charge organizations with fees, which Facebook does not.
Jake Tolbert of Millikin University recommends that organizations "push donors towards their own online giving platforms." The university is experimenting with iDonate, a comprehensive tool that includes crowdfunding functionality for peer-to-peer fundraising, just like Facebook fundraisers.
The convenience of donating on Facebook is a huge draw. But donating to your favorite organizations directly can help them maximize the money they receive and potentially keep your information safer.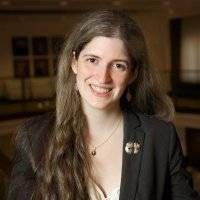 Elisa Shoenberger
 is a freelance writer and journalist in Chicago. She has worked in the fundraising sector for more than seven years. She has written for the Boston Globe, Deadspin, the Rumpus, Chicago Reader, Curbed and many other publications. She is a regular contributor to Book Riot, Streeterville News/New East Side News, the Book and Paper Fair blog and Culturess.