Get Inspired to Explore the Outdoors This Summer
by
Maribel Lopez
What are you doing with your life this summer? Big vacation planned? Camping trips scheduled? If you haven't made plans and need a little inspiration to explore the outdoors, look no further.
The National Parks: America's Best Idea
America's best idea is not just for nature enthusiasts. If you've not seen one of Ken Burns' greatest creations, there's no better time. This six episode series was filmed over the course of six years at "some of nature's most spectacular locales"—Yellowstone, the Grand Canyon and the Florida everglades to name a few. Time to plan that national park camping (or glamping) trip!
If you're a fan of the open road, you've got to binge watch "Roadtrip Nation." Part of a larger mission to help people figure out what to do with their lives, the "Roadtrip Nation" series is on its 13th season. Meet a group of young people and follow them on their road-trip across the country to interview interesting individuals from all walks of life.
Another way to meet the interesting people and places of the U.S.A. is through the PBS Digital Studios series "Indie America." This web series takes viewers from coast to coast—from a Slavic chorale in California to a unicycle maker in Nebraska to a lion habitat ranch in Nevada. We'll just leave that right there for you.
You've been wanting to book that Eurotrip for years and with lower fares than last year, make this summer the one! Prep yourself from none other than the pro, Rick Steves. He's been traveling to Europe every year for his entire adult life and his philosophy is all about authenticity and affordability.
More inspiration to come as the summer unfolds with the PBS Summer of Adventure!
Author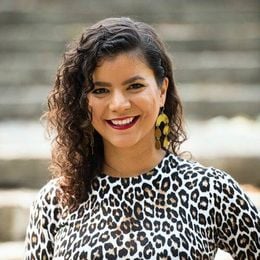 Maribel Lopez
is a lifelong public media fan and as director of Rewire, oversees the site's strategy and operations. When she isn't catching up on the latest digital publishing trends, she enjoys traveling, flamenco dancing and going on adventures with her doggos.