Explain an Illness-Related Resume Gap in 3 Simple Ways
by
Sylvia Giltner
Many people have employment gaps. They are terminated; their companies downsize and they lose their position; or they quit for any number of reasons.
But sometimes, gaps in employment are due to illness, either mental or physical. These gaps might be more difficult to explain than others, especially on a resume or during an interview.
What's the best way to approach this challenge? First, you look at the ways job applicants navigate any type of employment gap. Then, you must address your specific situation, both in the resume and during the interview that might follow.
Explaining employment gaps
Hiding employment gaps is difficult. But with about 8 million people unemployed at any given time, hiring managers are not unaware of the concept. The gap itself is not as important as is the way you handle it on your resume.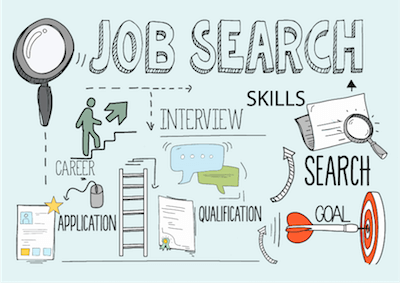 If the gap was short-term, then there may actually be a way to hide it. You can use years, rather than months and years, for employment history. This isn't to say a gap won't come out in an interview or when references are checked. In a face-to-face situation, you can explain it in detail you cannot give on a resume.
You can be totally honest and place the gap in your work history. Do this if you have some substantive things to point to during that period of unemployment, like volunteer work or freelance projects. The point here is to explain, not hide. Employment managers appreciate honesty.
When illness is a factor
Depending on the type of illness, you will want to consider how you will address it both on your resume and during an interview. Here are some tips:
1. Keep it simple
If you had a serious physical illness, like cancer, you can simply state that you took off work to undergo treatments but are now ready to re-join the workforce. You don't have to provide detail about the type of cancer, the treatments or the prognosis—that's up to you. You may be comfortable discussing details during an interview, but don't put all of that in your resume.
As ResumesCentre CEO Veronica Wright puts it: "While an employer does not have the right to know the details of your illness, he will still worry about recurrence and potential health insurance consequences. Your job is to put a period on that illness in the resume, stating that it is either cured or fully managed."
2. Focus on what you did, not on the illness
While you were off work, how did you fill your days? Did you freelance from home? Did you volunteer? Did you take some online courses? In short, what did you do to maintain or enhance your skillset?
When you address that gap period in your resume, focus on those things, rather than the illness.
"We dig deep into our clients' activities while they were at home due to illness," said James Daily, a resume editor at FlashEssay. "They may have provided advice and consultation to others; they may have read critical pieces of job-related literature; they may have enhanced skills through volunteer activities. All of these things are important to highlight the positive, rather than the negative, aspects of time off."
3. Show you're ready to return to full-time employment
This is often best addressed in the cover letter. Your gap is already included in your resume, and so it will be important for a potential employer to know that you are fully ready to return to full-time employment and able to take on full responsibilities of the posted position.
Do this very briefly. Addressing it in your cover letter will prepare the hiring manager for what is in your resume but also inform them that you are in better health now and ready to roll.
Pat Fredshaw, an executive resume writer at EssayAssistant, put it this way: "When we have a client who has an illness gap, we always insert just one sentence in the cover letter, placing a positive spin and affirming that the applicant is ready to go now."
In most instances, you cannot hide an illness that took you out of the job market for a while. The important thing is that you address it honestly, giving only the detail you feel comfortable with, and assert that you are now ready to get back on your career path at full speed.
Being able to list quality activities while you were "off" will help as well. Others have successfully returned to work after an illness. You can too.

Sylvia Giltner
is an HR manager and freelance writer at ResumesCentre.com. She helps people at StudyClerk write the perfect resume and land a desirable job.