What It's Like to Be an Executive Chef at 24
Chandra Walbolt makes her mark on the dining scene.
by
Gretchen Brown
J. Cole is playing loudly from a portable speaker.
It's noon on a Wednesday and Chandra Walbolt is in the kitchen.
"I'm making ciabatta for a new recipe that I'm hopefully debuting tomorrow, as long as everything turns out right," she laughs.
The recipe is a bulgogi cheesesteak; marinated, thin-cut Korean beef, sharp white cheddar cheese sauce and sauteed vegetables inside homemade ciabatta.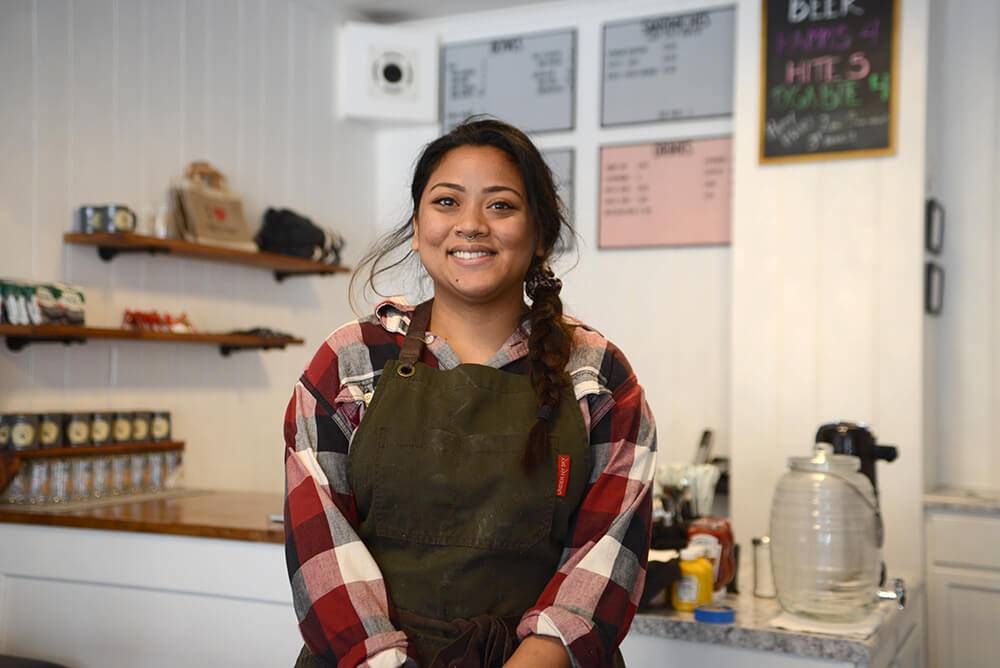 It's technically her day off. The restaurant is closed Tuesdays and Wednesdays. But she's got work to do.
"I typically come in on Wednesdays and have one day off for myself, just for my mental health," she said.
Walbolt is four months into a new gig as executive chef at Cook St. Paul, a counter service joint on St. Paul, Minnesota's east side that serves lunch and dinner, mainly sandwiches and rice bowls.
But at just 24, she's also somewhat of a whiz kid and a new voice in a rather homogenous industry.
Most executive chefs are at least a decade older. They're usually white. And they're usually men.
Statistics suggest anywhere from 6 to 20 percent of head chefs in the U.S. are women. Just 2 percent are Asian-American women like Walbolt.
"I mean, (my brother) always tells me, 'Don't let your head get too big,'" she said.
"And I'm not trying to, but it's amazing. I didn't think I'd get this far in life in general."
Familiar flavors
Food carries memories. So when Walbolt was tasked with a new menu — the restaurant used to be a breakfast place — she looked to the flavors she knew from growing up.
Her dad, who is Thai-American, always snacked on a cucumber salad, nuoc cham, with a distinct sauce made from fish sauce, chili, lime and chili flake.
She was obsessed with it, too. She'd eat it with lime wedges or cucumber slices. So she put it on top of a spicy umami chicken sandwich and put that creation on the menu.
Her mom, who is Cambodian-American, always made trays of sweet, salty, spicy chicken wings for special occasions, a personal favorite of Walbolt's. She added that to her menu too.
"There were a few menu items where I was like, 'I know I ate this all the time growing up, it has this, this and this in it, what is it called?'" Walbolt said.
"My dishes are inspired by the flavors, but they're not the traditional dishes. Because I'm not a traditional Cambodian — I'm as American as it gets."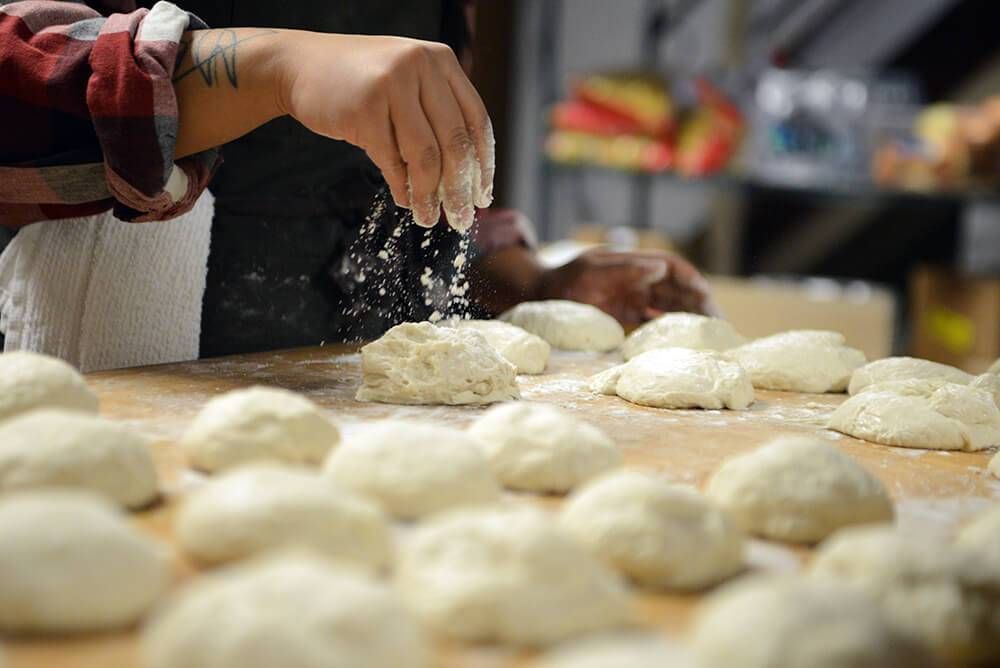 Walbolt grew up in Minnesota, and started working in restaurants when she was just 14.
But she wasn't really interested in food — not as a career, anyway — until she watched her older brother, Josh, compete in national high school culinary competitions.
Josh went into the business professionally, and she followed not long after. But while he went to culinary school, she quickly climbed up the ranks in the back-of-house — starting out as a prep cook.
At one point, Josh and Chandra even worked together at a restaurant in a Minneapolis suburb, he as chef de cuisine and she as a junior sous chef, putting in close to 100 hours a week side-by-side.
She learned from him, and says he learned from her, too.
Learning by doing
Josh said it worried him, at first, to see her follow him into the industry. It's a tough career. It takes a lot of endurance.
Chandra has worked in some tough environments. She's been in kitchens where the chef screamed and threw plates at the wall. Stuff you'd think only Gordon Ramsay does.
The industry is stressful, and many workplaces can be toxic. The food service and hospitality industry has the highest rate of substance abuse disorders of all industries.
Chandra says she went through some dark times, like many of her peers.
But Josh said he has seen her take on the challenge and grow into a leader along the way.
"And that's the thing that makes watching her journey so worthwhile is that she is implementing change into the dining scene at a very young age," he said.
---
"We are young, we learn by just doing it and making mistakes. And she is doing just that and crushing it."
For a while after Chandra got her current gig at Cook St. Paul, she even hired Josh to work under her. She said it helped her get her grounding in a new place. And they've grown close.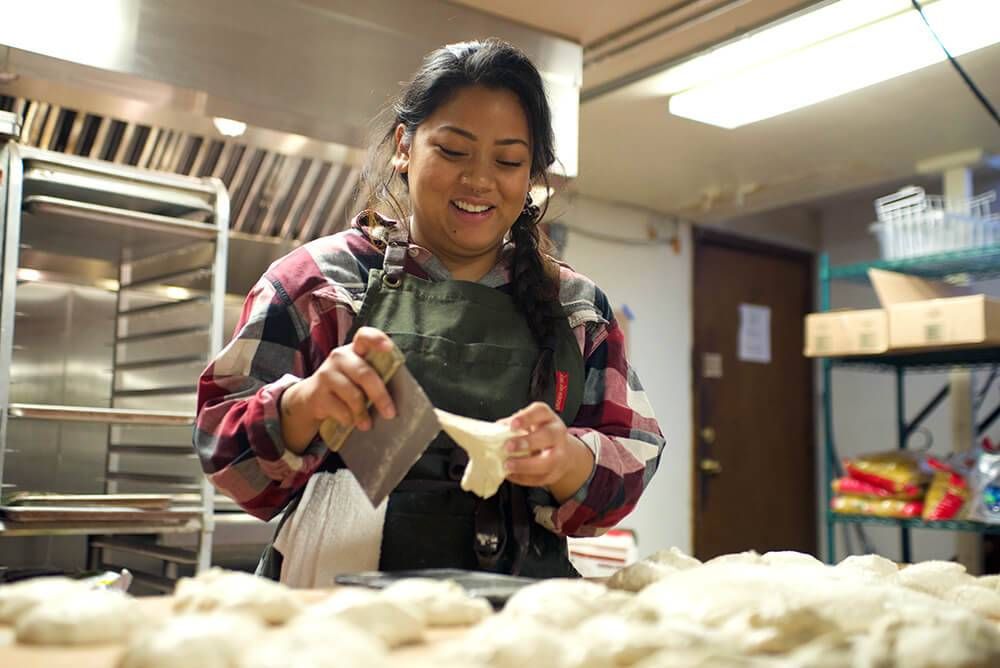 Josh recently moved to the east coast to continue his career. But he still craves Chandra's cooking. Which is weird, he said, because he grew up cooking for her.
Changing the culture
Knowing the culture of the industry, Chandra says she's making an effort to flip the script at her own restaurant.
From the get go, she said, restaurant owner Eddie Wu has emphasized the importance of quality of life for his employees. And she tries to bring that into the kitchen.
Most of her employees are older than her, too, with many more years in the biz. But Chandra says there's mutual respect in the kitchen. She tries to make it a welcoming place to be.
No screaming. No broken dishes.
She's in around 8 or 9 a.m. every day, doing prep work and setting up the line. The restaurant opens at 11 a.m., and she cooks through service, doing prep work, paperwork and scheduling during slower times.
At closing time, she cleans up, does more paperwork, and goes home. All to wake up and do it all over again.
A big music fan and a musician herself, she's always dreamed about opening up her own cafe and music venue.
But these days, she can also see herself opening up a restaurant with her brothers, like her parents always told them they should.
She knows that as she grows in the industry, she might have more eyes on her. There might be more pressure to be the best.
But that's not something she wants; she doesn't need to be the best. She just wants to cook and feed people.
"It's my happy place. It's therapeutic sometimes. Sometimes it's really the opposite," she laughs. "But on my days off, I feel restless if I'm not in the kitchen."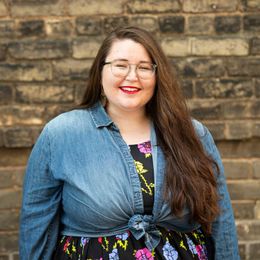 Gretchen Brown
 is an editor for Rewire. She's into public media, music and really good coffee. Email her at
[email protected]
, or follow her on Twitter @gretch_brown.