Essential Listening: Podcasts on Race and Racism
Looking to educate yourself on racial injustice? Start with these recommended audio roundups.
by
James Napoli
In the wake of George Floyd's killing, protests against racial injustice and police brutality have spread around the globe. Issues surrounding systemic racism and inequality continue to dominate the attention of the media as well as conversations in our everyday lives.
There's never been a more critical time to stop, listen and learn about the history of race and racism in the United States. Thankfully, there's no shortage of insightful podcasts to make sense of our current moment as we confront the painful legacy of racial injustice.
Here are seven essential roundups to help get you started.
1. The New York Times offers a list of six podcasts for listeners to "learn to see through protestors' eyes," including "The Stoop," "We Live Here" and "The View From Somewhere."
2. Oprah Magazine recommends a dozen podcasts on diversity, identity and race that can inform difficult conversations on racism, including "Code Switch," "Come Through with Rebecca Carroll" and "Yo, Is This Racist?"
3. YES! Magazine's list of "9 Podcasts That Don't Whitewash Race" focuses on shows that "explore and discuss racial and cultural experiences that reflect that of the creators' and hosts' particular racial or cultural group." Their recommendations include "All My Relations," "The Nod" and "Long Distance Radio."
4. Vanify Fair highlights nine shows from Black writers, educators, journalists and comedians who offer "incisive cultural commentary and thoughtful analysis about where our country has been, and where it's heading." Their list includes "It's Been a Minute," "Still Processing" and "1619."
5. Brea Baker's "Anti-Racist Podcast List" calls on listeners to "commit the remainder of quarantine and beyond to studying possibilities for racial equity." She suggests starting with "Intersectionality Matters with Kimberlé Crenshaw," "Ear Hustle," "The Groundings Podcast" and seven more.
6. Bello Collective's "24 Podcasts That Confront Racism in America" might seem exhaustive, but the curators intend for it to serve as merely a "starter kit to being a more informed ally." The list includes many standout shows, including "Scene on Radio," "Floodlines" and "74 Seconds." Bello also highly recommends the Podcasts in Color directory as an additional resource for Black creators.
7. The curator behind the Audible Feast newsletter shares an extensive list of "Podcasts That Have Helped Me Learn About Race, Police, and Community Discussion in America." Recommendations include "White Lies," "70 Million," "You Had Me at Black" and many more.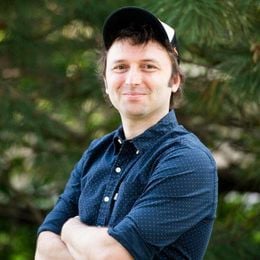 James Napoli
, a former editor at Rewire, is a freelance writer, photographer and radio producer. Find him on Twitter @jamesnapoIi or Instagram @james.napoli.