Entrepreneurs Get Energized at 1 Million Cups
by
Katie Moritz
Every Wednesday morning, just before 9 a.m., the entrepreneurial crowd of St. Paul, Minnesota, descend on an aesthetically pleasing library to slurp coffee and swap ideas.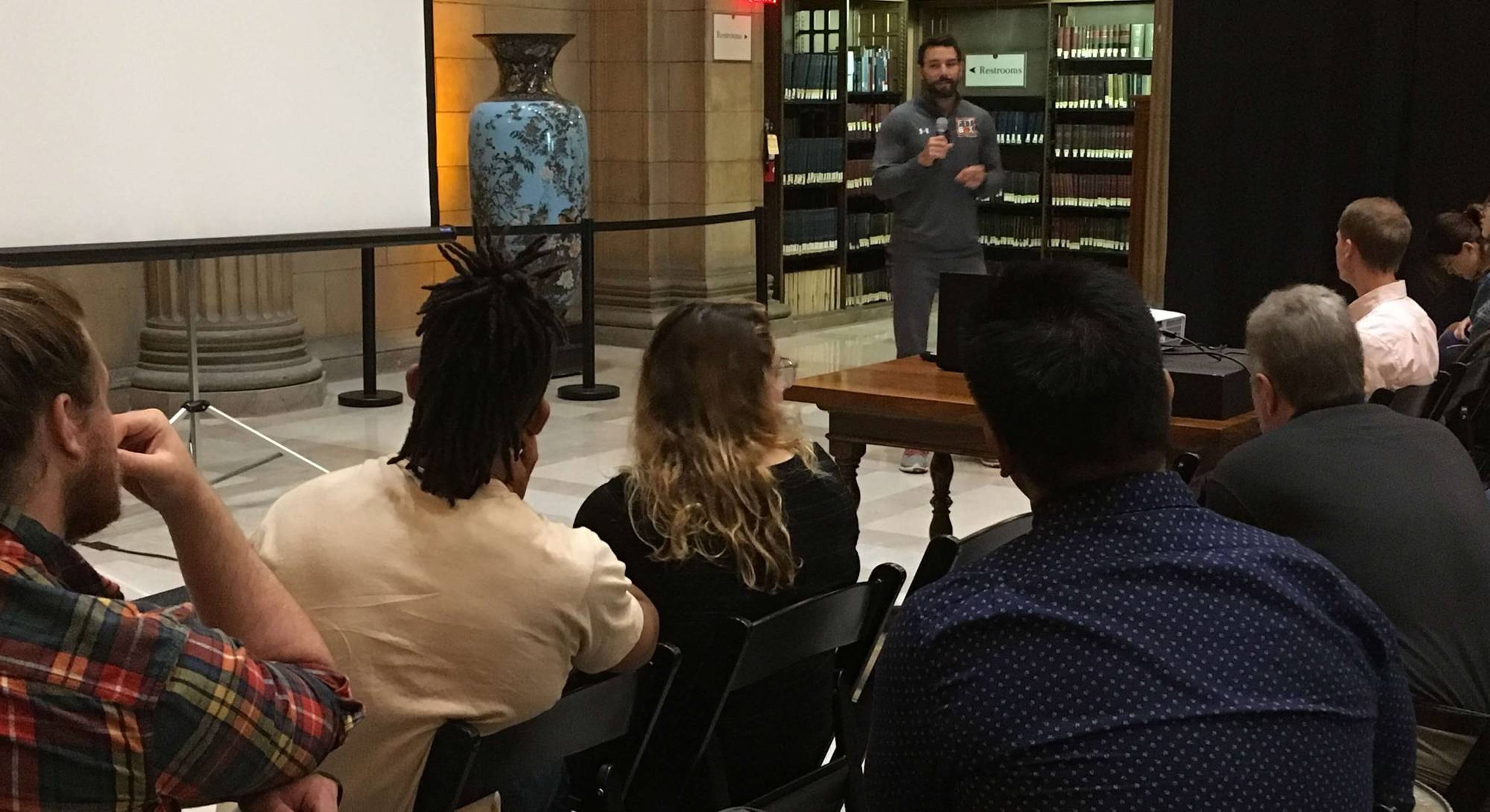 1 Million Cups is a nation-wide effort by the Kauffman Foundation to bring entrepreneurs together. (The "1 million cups" in question being 1 million cups of coffee needed to build a network of creative thinkers.) On Wednesdays at 9 a.m. in 180 cities across the country, two people with a small business, or an idea for a small business, get six minutes to pitch to the room. The goal? Crowdsourcing feedback from the audience to make their businesses or ideas stronger.
"It's about building these community hubs of support around entrepreneurialism," said Lily Shaw, external relations director at the James J. Hill Center, a downtown St. Paul business center that hosts 1 Million Cups. "We see that every time... people... walk away with ideas on how to improve."
The pitch sessions also offer entrepreneurs invaluable practice at pitching their ideas quickly and dynamically. Sometimes, "they're trying to figure out how to explain a difficult product," Shaw said. And not everyone in the audience knows the ins and outs of growing an idea or launching a business. The event attracts other entrepreneurs, of course, because of the opportunities to network and learn, but also business students, consultants, lawyers, marketing professionals and just curious folks from the community.
"This is really for the community and supported by the community," Shaw said.
Hoyo, a frozen sambusa company, Molly Fuller Design, a sensory-friendly clothing company, and Uptown Woodworks, a wood wall art company, are viable businesses today that once passed through the 1 Million Cups process, she said.
Something for every entrepreneur
This week, two very different businessmen were on deck to present. One, Andy Berry, has been in the tech industry for decades and launched his app development company, Berry Wing, in 2008. Berry Wing's apps aim to simplify inventory processes for businesses. Wednesday was Berry's second time getting feedback from the 1 Million Cups St. Paul community.
On the other hand, Shane Leverenz launched his mobile gym company, Fit Box, last year, and just quit his day job a couple months ago.
"We still have that new baby smell I think, as a business," Leverenz said. "Everything is changeable and nothing is (set) in stone yet."
Berry presented about Berry Wing's complex app development and marketing workflow, and asked the audience for their opinions on how to make it leaner and stronger.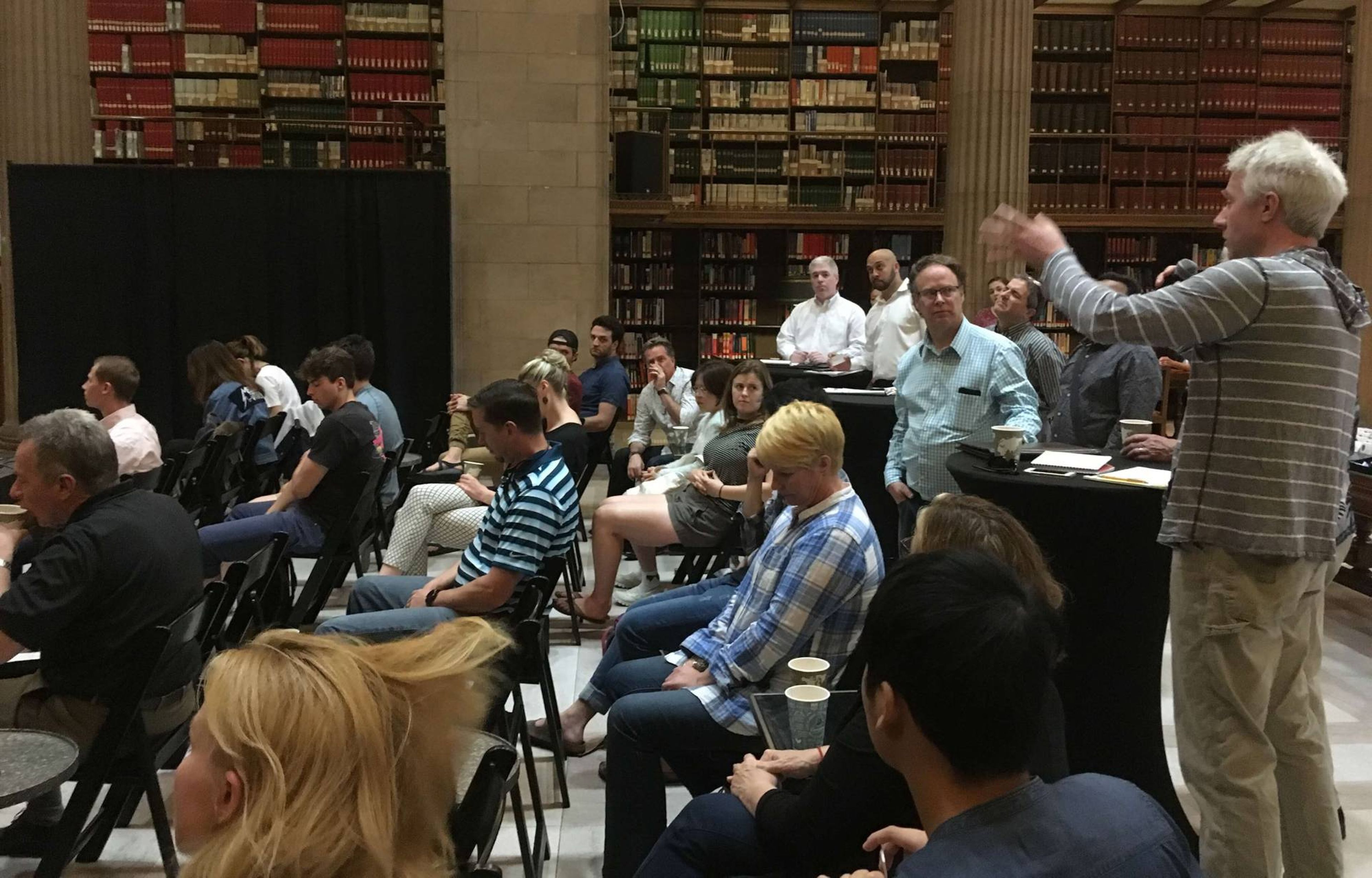 Leverenz is still trying to find the right market for his product, a mobile black box that holds all the equipment you'd need for a group exercise event outside, and is trying to balance his altruistic mission of making fitness accessible to all while meeting revenue goals. Plus, he pointed out, Minnesota isn't exactly the most friendly location for a mobile outdoor gym company.
"This spring, this year, is our first rubber hitting the road, getting the Fit Box out in front of customers," Leverenz said. The Fit Box team has been "experimenting, failing quite a bit" and "having those incremental successes."
He said he's been trying to partner with municipal parks and recreation departments to offer summertime workouts in the park for adults. That's had mixed success so far, and he's had to do a lot of events for free in order to get the Fit Box name out there.
One audience member suggested offering an alternative version of the Fit Box for seniors and partnering with senior centers and homes.
Leverenz said after the event that that idea was something he hadn't thought of before and is hoping to explore. Berry shared some advice with him: Figure out what the value of your product is, and practice expressing that to strangers.
Shaw said their interaction after the official event was over is exactly what makes 1 Million Cups special.
"I think 1 Million Cups is also such a great way for people to network," she said. "A lot of them come in, they're not perfect, they're not polished, some of them have never pitched at all. ... It gives a lot of opportunity for people to grow and learn."
This article is part of  "Living for the City," a Rewire initiative made possible by The John S. and James L. Knight Foundation.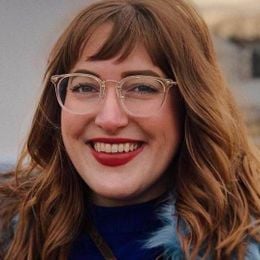 Katie Moritz
was Rewire's senior editor from 2016-2020. She is a Pisces who enjoys thrift stores and pho. Follow her on Twitter @katecmoritz.