What Should You Be Doing With Empty Shampoo Bottles?
by
Katie Moritz
If you reach a sudsy arm out from behind the shower curtain and toss your empty shampoo bottle in the trash, you're not alone. According to DoSomething.org, 50 percent of people in the U.S. don't recycle personal care items. And failing to recycle bathroom products means 552 million plastic bottles could wind up in U.S. landfills every year, according to Johnson & Johnson.
But adding a few simple steps when you hit bottom on a product can keep plastics and other materials that can absolutely be recycled out of the waste stream and landfills.
What's the problem?
Why aren't more people recycling their bathroom empties? It's partially because we know recyclables need to be clean in order to be recycled. That means taking the step to rinse out personal care products, which isn't something most people make time for or even think to do.
Just get in the habit of doing it, said Megan Dobratz, president of Minneapolis-based consultancy Native Sustainability. It's the same idea as rinsing out your empty jars of pasta sauce before tossing those in the kitchen recycling bin.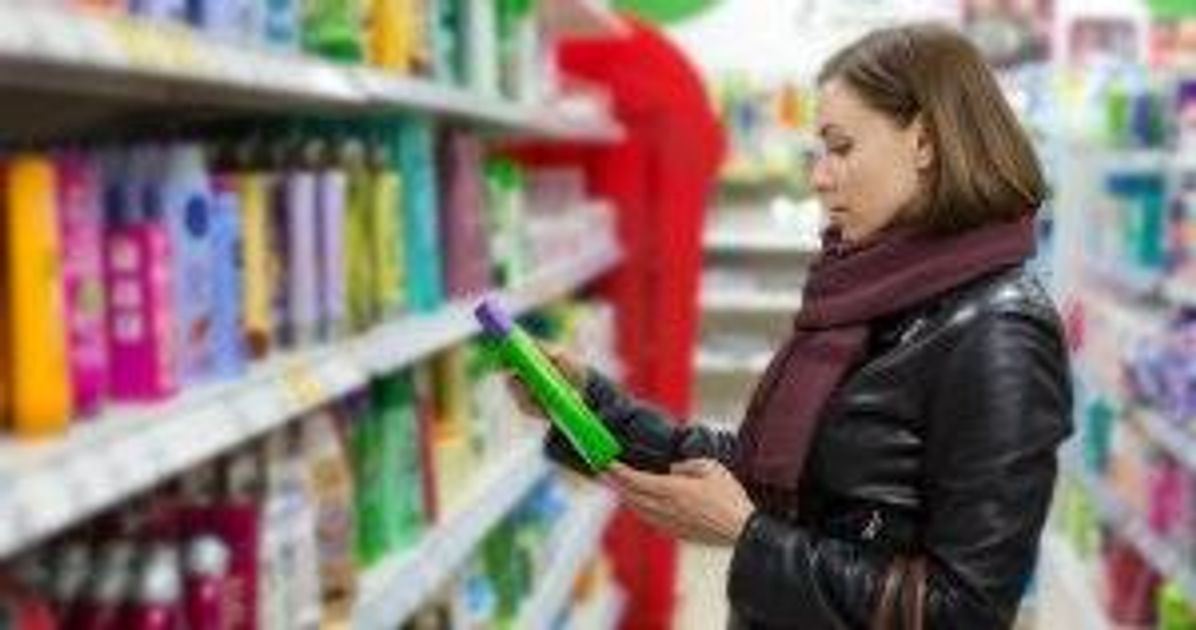 There's also a convenience factor, Dobratz said. People don't want to take the additional step of walking a shampoo bottle to the kitchen recycling bin. (More on that soon.) And adding an extra bin in the bathroom seems like one more thing to trip over when you're trying to get out of the tub.
Frankly, bathroom recycling isn't something that's talked about often. So it's easy to be forgotten.
---
"I think we get less exposure to it," Dobratz said. "When you think of a traditional recycling, you're not necessarily thinking about the bathroom. ... People just don't want to talk about things in the bathroom or they're not thinking about it."
Two bins in the bathroom
Think about the types of trash typically created in your bathroom. When you break it down, almost everything is compostable or recyclable, Dobratz pointed out.
If your city has a compost program, place a bin in your bathroom (as well as in your kitchen). Anything made of organic materials, like tissues and tampons, can go in there. Co-mingle recycling with landfill stuff to sort through later. That keeps your bathroom bins to two rather than three.
Typically, "people have a single bin (in the bathroom) and they don't think about how many products are coming out of there," Dobratz said. "Probably a lot of that doesn't get captured."
What can be recycled?
What's tricky for a lot of people is knowing what exactly can be recycled. Look at the bottom of the bathroom product. If there's a recycling symbol there, compare it to the types of recyclables your city or hauler accepts.
Here's where a little front-end legwork is required. If you don't already know, you'll need to find out a) what entity collects your recycling (is it your city or a private company?) and b) what types of materials they take.
Typically, with some simple online research or a couple quick calls, you can easily track down this information.
Once you know that, you'll never be tempted to "wishcycle" —recycle items you don't really know are recyclable—or toss them into the trash. If the symbol coordinates with one of your hauler's accepted materials, into the recycling bin it should go! (After a rinse of course.)
---
"You realize that if you're thoughtful about sorting in the bathroom like you do in the kitchen... you really don't have that much waste if you have the option for organics recycling," Dobratz said.
Women ages 18 to 34 are the biggest consumers of beauty products in the U.S., and a lot of makeup empties are tricky to recycle. But many containers that aren't accepted by your local recycling service can still be recycled with a trip to the post office.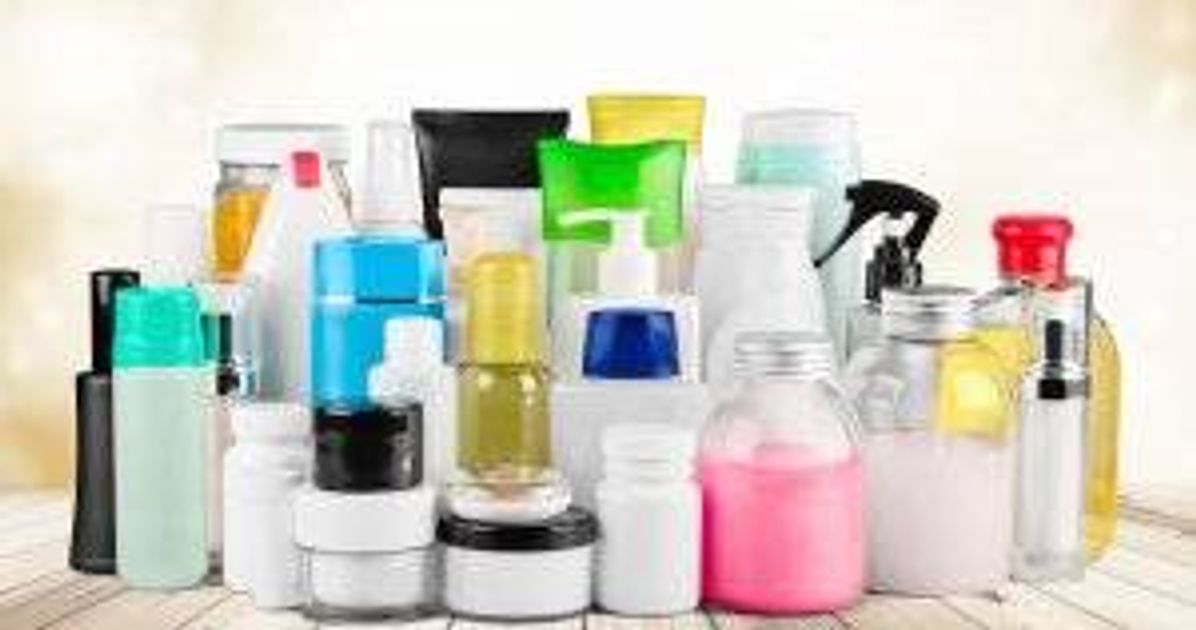 TerraCycle offers free recycling for lots of bathroom and beauty empties—all you have to do is mail them in using a prepaid shipping label.
Through a partnership with Garnier, the organization has collected and recycled more than 10 million empty containers, said Gina Herrera, TerraCycle's U.S. director of client services.
"Some products–like shampoo bottles–are widely recycled through most curbside recycling programs," she said. "However, many other beauty products (like flexible tubes, caps, pumps and trigger heads for shampoo bottles, lipstick, eyeliner and many others) typically can't be recycled at the curb. ...
"Consumers should check the recycling number on their products... They can then confirm with their local municipality to see which are accepted curbside and which should be sent to TerraCycle for recycling."
When you're shopping, remember your recycling bin
Another way to reduce bathroom product waste is to shop smart, Dobratz said. When you're buying toiletries, look at the bottom of the bottles to make sure your recycling service would accept it.
When you can, buy products whose packaging is made with recycled materials, she said. Not only is it better for the environment, it creates demand for recycled materials and gives the recyclables we're collecting a place to go.
"If we don't have the manufacturers who are willing to take these materials then there is a break in the system," Dobratz said. Buying products made with recycled materials is "strengthening the market for recycling."
Examine the packaging of everything you buy. If there's a lot of extra packaging that will just end up in the trash, factor that into your decision making.
---
"I make sure that my Q-tips have the paper wand part instead of plastic because that can go into the compost," Dobratz offered as an example. "Look at the product you're buying and look at the decisions of the packaging it's coming in."
Lifestyle changes can be hard. But even making a small effort to recognize the amount of stuff we use in the bathroom can help cut down on waste.
"It's tricky because I'm opening up my closet right now (and) if I counted the number of products that I have, it's pretty ridiculous," Dobratz said. "It's just this reminder that we consume a lot from sunscreen to medicine to contact solution."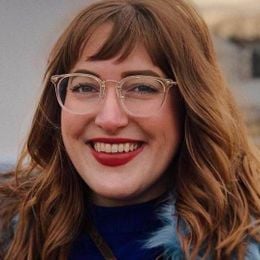 Katie Moritz
was Rewire's senior editor from 2016-2020. She is a Pisces who enjoys thrift stores and pho. Follow her on Twitter @katecmoritz.