Best Shopping Decision This Year? Buying an Electric Car
by
Marguerite Darlington
Lately there's been an update every day about the pace of global warming—the worst part? It's clear that humans are causing the problem.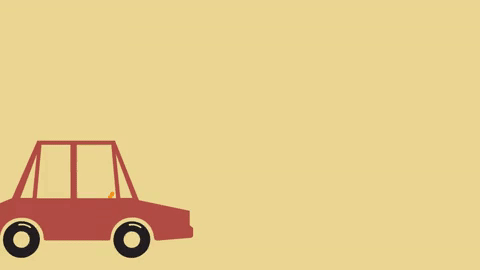 In fact, a temperature increase of just 3 degrees Celsius will render cities like Rio de Janeiro, Miami and Osaka uninhabitable, according to the United Nations. Millions of people will be displaced worldwide, driven from their home by rising oceans.
Want to be a superhero and save your fellow humans from natural disasters? You can—all by reducing your carbon footprint. Which, I'm happy to say, is shockingly easy to do.
Small changes, big results
When faced with an overwhelming, abstract problem like global warming, it's easy to get distracted or simply ignore it, hoping that other people will fix it and it will go away.
Unfortunately, that's not going to work for climate change.
The good news is that there are several small changes many of us can make to our lifestyle that will reduce the amount of carbon dioxide we are responsible for, ultimately reducing the total carbon footprint of humans on the planet.
That was my thinking at least. Throughout the past year, I've made a few small, easy changes that are having an impact on the environment.
For example, I bought a reusable coffee cup. In 2011, Starbucks alone went through 4 billion disposable coffee cups. And I was responsible for at least 365 of them. In the past year, I've used less than 10. You get to buy a cool mug, and you get discounts on coffee. Win-win.
Another change I've made is eating less meat, and more fruits, vegetables and grains. Researchers have calculated if humans continue at their current pace of meat and sugar consumption, our carbon emissions will increase by 80 percent by 2050.
"I'll have the omelette." Easy peasy.

But by far the most surprising and fun change that I've made is purchasing an electric car.
Best. Car. Ever.
It definitely took a leap of faith to make an electric car purchase, but it's one of the best moves I've made in a long time: It saves me money, it's fun and it makes me feel like a super hero.
What's so great about it?
1. Never buy gas again. Sure, you have to pay for any electricity that you use when you plug in at home, but that's about $540 a year, or $45 per month. And there are free fast charging stations all around where I can plug in if I need a boost. And I live in Minnesota.
2. Almost no maintenance. There's no oil. The batteries are projected to last the lifetime of the vehicle. There are almost no fluids involved.
3. Smooth, fast acceleration. Seriously, I could win almost any drag race. The engine never strains BECAUSE THERE IS NO ENGINE.
4. No fumes. See above. Now when I ride in cars with motors I can smell the engine fumes.
5. Low payment. This depends on what you buy. But we bought our electric car used, and our payment is less than $200 per month.
It's true, I couldn't drive cross-country in this vehicle—yet. As battery technology advances, it's possible I'll be able to swap my battery for one with a longer range.
In the meantime, I can just rent a hybrid if I choose to road trip instead of fly when I go on vacation.
I've essentially cut my carbon footprint in half (I used this handy-dandy calculator to figure out how much based on the power grid in my state), saved between $500 and $1,000 a year on fuel and maintenance and I'm having way too much fun driving this vehicle.
After hearing all of this, will your next car be electric?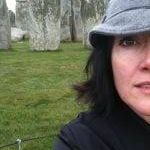 Marguerite Darlington
has worked in digital marketing and media since 1999, supporting brands like The New York Times, The University of Chicago Booth School of Business, The University of Wisconsin–Madison's Wisconsin School of Business, Jessica Simpson, ALDO Shoes and various independent entertainment properties. She joined Twin Cities Public Television as Rewire Director in June 2016.