What's the Most Effective Way to Make Political Donations?
Don't forget to give to local and state campaigns, too.
by
Katie Moritz
November 11, 2019
|
Money
With so many candidates, issues and political organizations to choose from, it can be difficult to know how best to spend money on political causes, especially if you don't have much to give.
But there are ways to maximize the impact of your contribution, however small, said Rachel Roberts, who ran for a seat in the Kentucky State Senate in 2018. Roberts, a Democrat, lost to incumbent Republican Sen. Wil Schroder.
But she still had to spend, and raise, about $100,000 to run her campaign. Some of that was her and her husband's own money, but a lot of it came from donors.
1. Donate at the beginning of a campaign
"I don't come from a political background at all, I'm a small business owner," said Roberts, who runs a yoga studio and retreat. She left work for a year to run her campaign. So, on top of having to learn everything about campaign finance, she also needed to make up for the income she lost by not going to work.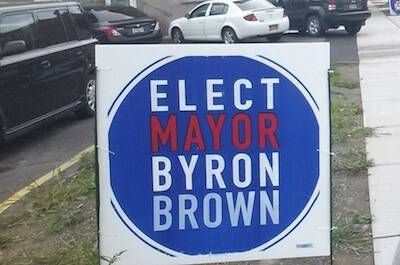 If you believe in a candidate, you can help them by donating at the beginning of their campaign, when people aren't yet fired up over a race, she said.
There's a lot for candidates to pay for at the beginning of a campaign — staff, yard signs, T-shirts, website design and more. Making a political donation might not be top-of-mind so early on, but your contribution can help cover start-up costs. That goes for campaigns at city, state and national levels.
As for the presidential race, if there's a non-top-tier candidate you really support, "you need to get to their campaign right now," Roberts said. "If you want them to stay in it, you have to give to their individual campaigns."
2. Donate directly to candidates
At the city and state level, donating directly to candidates' campaigns, rather than giving to a political party, can be a huge source of encouragement for them, Roberts said.
"It's a really big momentum booster and 'atta girl,'" she said.
In smaller races, when you're donating to a campaign or contacting campaign headquarters, you're likely dealing directly with the candidate. It can be a one-person operation.
"You'd like to think that we have this support system in place," Roberts said. But "especially in the lower state- and city-level campaigns, these are people who are moms, raising their kids, going to work every day and then spending every free minute on their campaign."
If there's a candidate you support, donating to them directly can provide motivation to keep going when it gets tough.
3. Donate during the off times
Speaking of which, donating at odd times can help, too, Roberts said. Giving when the general population isn't thinking about politics can allow a campaign to continue when the coffers are more bare.
That means giving in the summer months, or giving around primary time in statewide races, which don't grab as much voter attention as general elections do. Your money can make a big difference to candidates during times when most people aren't paying attention.
4. Donate to a political organization or action committee
If you're not supporting any specific candidate, or are more of an issues voter, it's a great move to donate to a political party, organization or action committee.
Your state Republican or Democrat (or Green or Independent, etc.) party will allocate your money to the races that need it most.
If you're passionate about an issue like reproductive rights, education or prison reform, for example, research and support political organizations, either local or national, that advocate for it. These organizations use donations to support candidates that are fighting for the same issues.
Shel Horowitz, a green and social entrepreneurship consultant, says he's a lifelong activist and has "given to both causes and candidates" for years.
"But starting a couple of years ago with the Alabama Senate race, I've found a better way: Giving to organizations that aggregate many contributions and can hold a winning candidate accountable" once they're in office, he said.
5. Every donation counts
If you don't have a lot of political donation money to spare, don't fret.
"While the money matters, the number of donors also really matters," Roberts said.
People and organizations who give big money to campaigns later on often look at not just the amount of money a candidate has raised, but also the number of supporters they have, she said.
"Never doubt giving $1 or $5 or $10, or whatever you can, really, really matters."
If you can't or don't want to give money, "there's an infinite number of ways to help" with a campaign. When Roberts was running for office, a supporter reached out and asked if she could make Roberts and her husband a meal every Monday. The supporter also set up a meal train so Roberts and her husband didn't have to worry about cooking all the time.
"Send (your favorite local candidate) an email that says, 'Here's how I can help,'" Roberts said. "Those were some of the biggest gifts I got along the way."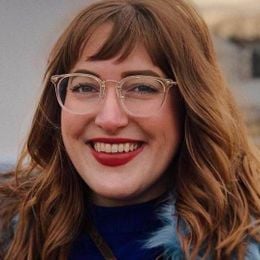 Katie Moritz
was Rewire's senior editor from 2016-2020. She is a Pisces who enjoys thrift stores and pho. Follow her on Twitter @katecmoritz.