Early Graduations Fast Track Nurses and Pharmacists to the COVID-19 Frontline
These soon-to-be graduates hope to provide some much needed healthcare relief.
by
Rachel Crowell
This article is part of Rewire's Coronavirus: Information You Can Use series.
Graduation is usually a time to celebrate our accomplishments, enjoy the company of family and friends, and eagerly look forward to the future. But for 2020 graduates, there is little of the usual fanfare left.
Many students were pushed out of their dorms and off campus early, forced to close out their school years with an anti-climatic collection of virtual classes. Commencement ceremonies have moved online, been postponed or canceled completely — with plenty of mixed reactions to whatever decision institutions picked.
---
[ICYMI: Not Taking COVID-19 Seriously? Here's Why You Should]
Rather than feeling like their college experience evaporated or was prolonged forever, however, some healthcare students are getting a fast-pass through their final weeks.
The need for respiratory therapists, pharmacists, nurses and nurse anesthetists — advanced practice registered nurses who administer anesthesia for surgery and other medical procedures — has soared during the coronavirus crisis. 
Just as New York and other hard-hit areas turned to early graduates of medical schools to provide support to the overburdened medical systems, select nursing and pharmacy programs are awarding degrees weeks or even months early.
From an oversupply to a shortage
"Until recently, there was an oversupply of pharmacists," said Joseph Barone, dean of Rutgers University's Ernest Mario School of Pharmacy in Piscataway, New Jersey. Now, "the healthcare system is totally, totally stressed," he said.
About a month ago, he started receiving urgent phone calls from hospital pharmacies in New Jersey about sharing job postings with soon-to-be graduates.
Pharmacists are often "team players, but behind the scenes," Barone said.
During this critical time, they are responsible for such functions as managing drug supplies to minimize medication shortages (including shortages of medications needed for patients on ventilators), discussing with physicians the benefits and risks of certain medication options they're considering for their patients, and more.
The pandemic has only increased demand for the services that pharmacists provide.
"As hospitals have been overwhelmed with patients, pharmacies have become the first stop for people feeling unwell. Pharmacists said that once the CDC and others advised Americans to stock up on medication, they were flooded with double, sometimes triple, as many prescriptions to fill," ProPublica reported.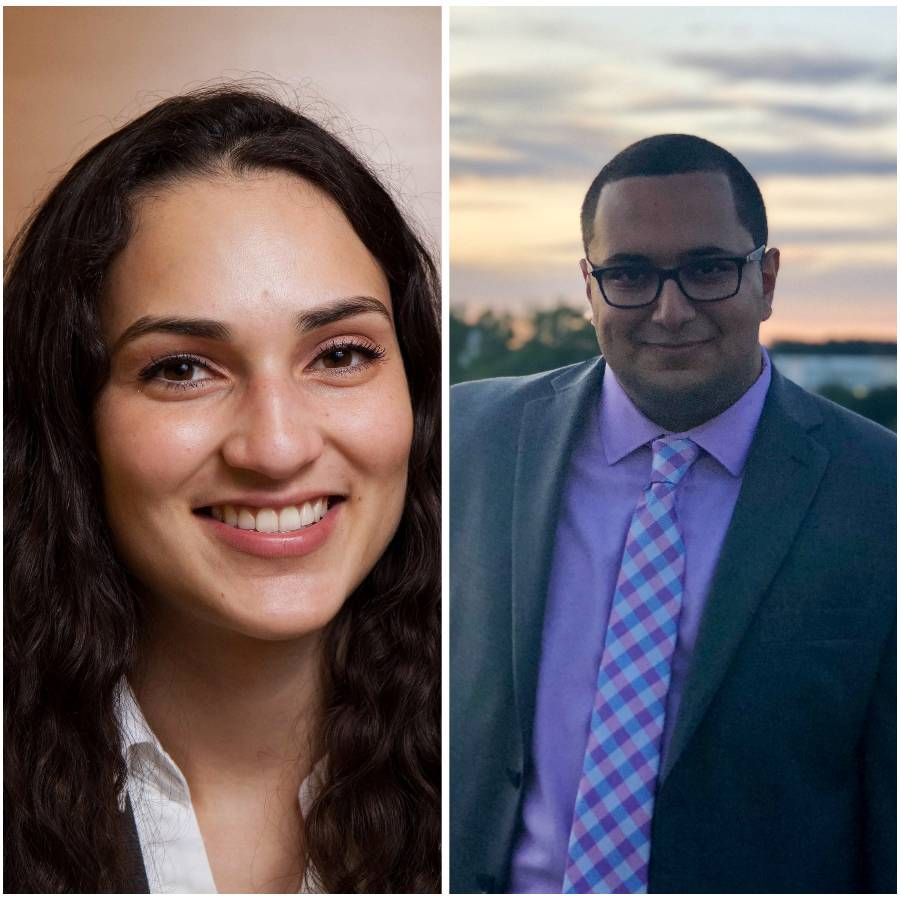 Daniella Olan, 24, and Timothy Amin, 23, are ready to step in and help. Both were awarded their Doctor of Pharmacy degrees from Rutgers University's program on April 7. They were among the 52 students who met the requirements to graduate ahead of the original May 19 date.  
The pandemic "only highlights the importance" of pharmaceutical and other healthcare professions, said Amin, who will begin a residency program at a New Jersey hospital later this year.
"I'm more excited, willing and eager to enter the workforce," he said.  
Olan will be entering a fellowship program with a pharmaceutical company later this year. By working in a research setting, she could be involved with developing new treatments or symptom-management options for various conditions, including COVID-19, she said.
"I am excited to enter the workforce, especially within the pharmaceutical field," said Olan.
In the meantime, she's considering part-time work at a community pharmacy, if she can secure a spot to take the licensing exam she needs to do so. Testing center restrictions have disrupted this process for some recent healthcare graduates.
Barone said there are discussions about options for recent graduates who aren't yet licensed but want to staff hospital and community pharmacies. Some state agencies may issue temporary licenses to graduates of pharmacy programs.
---
"These are extreme circumstances," Barone said.  
But even before pharmacy graduates are licensed themselves, they can still practice under licensed pharmacists, "providing extra hands and extra brains" during the coronavirus crisis, he noted. They just can't work independently until they pass both national licensure exams and state-specific exams.
"Trained for these types of situations"
Graciela Martinez, 34, is one of 59 students scheduled for an April 25 early graduation from the nurse anesthesiology program at Barry University in Miami Shores, Florida. After eight years working as an ICU nurse, she's achieving her career goal of becoming a Certified Registered Nurse Anesthetist (CRNA).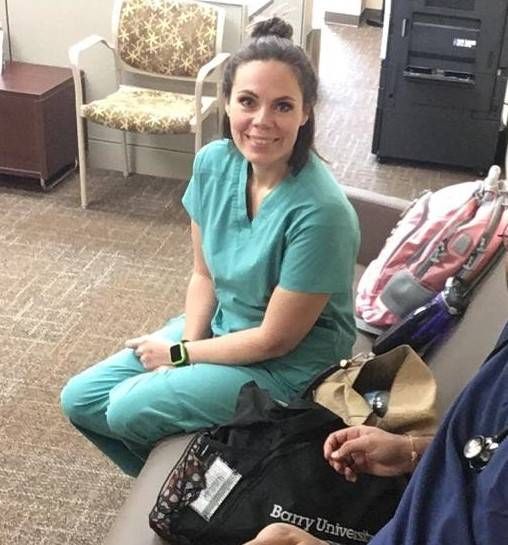 Rebecca Lee, who directs Barry University's nursing anesthesiology program, noted that students are trained to manage patients' airways — including if ventilators are required — and serve as advanced practice nurses in ICUs.
Martinez originally planned to work at a Level II trauma center after graduation, where she could gain additional experience in providing anesthesia care to patients during elective and emergency surgeries. However, with elective surgeries on hold, she's planning to work in a community that has been heavily impacted by COVID-19.
One of her close friends has already left for New York and Martinez is looking into her options there. She has "a little bit of the fear of the unknown," but is eager to share her talents and skills where they're needed.
"We're very well prepared…CRNAs are trained for these types of situations," she said.
Lee said she has seen "how anxious the students are to help." But even with an early graduation, Martinez must still pass a licensure exam before she can be fully certified.
Under laws in 22 states, after nurse anesthetists pass their licensure exams and become CRNAs, they can practice independently, Lee said. In the remaining 28 states, CRNAs — including experienced ones — are usually required to practice under a protocol supervised by a physician or surgeon, she noted.
However, due to the crisis, certain states — including New York, New Jersey, Louisiana and Alabama — have temporarily removed supervision requirements, she said.
While testing center restrictions may lead to licensure delays for the CRNAs, Lee said that before beginning their advanced programs all of the early graduates were registered nurses working in ICUs. They could work in that capacity again until they complete the required exams.
This could provide some much-needed relief for other ICU nurses, many of whom are working 50 to 60 hours per week, Lee said.
How can you help?
Wondering how you can support healthcare workers in your family, circle of friends and community right now? The students, recent graduates and administrators interviewed for this article recommended taking simple but meaningful steps, such as thanking healthcare workers and checking on them.
"A simple text is really all it takes," Martinez said.  
"We signed up to take care of the sick and needy…Understand that we're doing the best we can with the resources we have," Amin said.
Perhaps the biggest way of all to help? Doing what we have already been told, including staying at home and following social distancing guidelines when we must go in public for groceries, medicines and other essential items.