5 Essential Rules for Drinking with Coworkers
by
Katie Moritz
U.S. office culture has come a long way from the mandatory ties and high heels. More and more, companies are realizing that a fun place to work means happy employees, and happy employees do better work.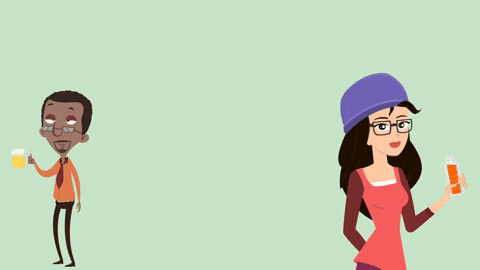 Often, that includes drinking with coworkers. Workplaces are even hosting happy hours on their premises these days.
If you enjoy alcoholic beverages, this poses a quandary: How can you participate in your workplace culture and have fun with your coworkers while staying professional?
Joel Garfinkle, an Oakland, California-based executive coach and Author of "Getting Ahead: Three Steps to Take Your Career to the Next Level," said it's "important to continue and maintain a positive, professional image" at workplace happy hours. But that doesn't mean you shouldn't also have fun.
Garfinkle offered his tips on toeing the line at a workplace happy hour, whether you're drinking with coworkers inside or outside of the office:
1. Assume your coworkers—and your bosses—are watching. Don't do anything you wouldn't want them to see. According to a survey by Career Builder, 8 percent of people have kissed a coworker at a work happy hour, and 16 percent have bad-mouthed a coworker or bass.
"Even though this is a 'fun' event, it is still being hosted by your company with your peers, subordinates and superiors," Garfinkle said. "These people are judging and watching what you are doing."
2. Don't let your job be impacted by the stuff that happens at happy hour. Thirty-nine percent of people who don't attend work happy hours do so to keep their personal and work lives separate, according to the Career Builder survey.
"How you behave at these events reflects directly on how others can positively or negatively perceive you. You don't want to make a negative lasting impression that undermines all the hard work, excellent results and top-notch performance achieved in your job."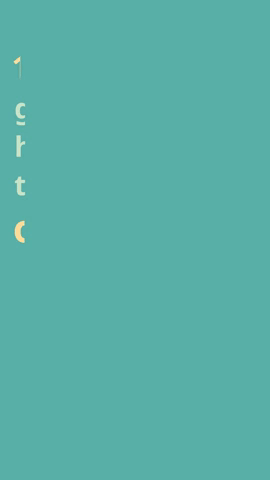 3. Err on the side of drinking less. If you know that two glasses of wine makes you silly, stick to one. Or pair your alcoholic drink with water. Eight percent of people said they have had too much to drink at a work event and acted inappropriately.
"Be extra careful of the impact alcohol can have on lowering your inhibitions. Increased alcohol can alter your judgment."
Garfinkle warned against sharing too much personal information, telling offensive jokes, using profanity and gossiping about others. It can be easy to fall into these behaviors once alcohol is in the mix. Fifteen percent of people say they attend work happy hours specifically to get the latest office gossip.
4. If your happy hour takes place inside your office, that "provides a safety net for employees to behave more like they do at work. The venue does make a difference. Doing events at work loses the 'fun' of an event outside of work."
It might be easier to walk the line of fun and professionalism if the drinks are being served inside your office.
"You'll be more inclined to let loose a bit when the event is at a location that suggests more relax/fun/play."
5. Just have fun. Don't let stress about optics keep you from having a drink and a fun chat with your coworkers. Workplace happy hours are a great opportunity to build goodwill and improve your personal brand within the company.
"It is okay to enjoy yourself and even have some fun," Garfinkle said. "The benefits of relaxing in this type of event is that you become more enjoyable, pleasant and fun to be around. It can be positive to show another side of yourself that makes you come across as more likable."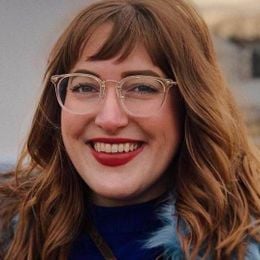 Katie Moritz
was Rewire's senior editor from 2016-2020. She is a Pisces who enjoys thrift stores and pho. Follow her on Twitter @katecmoritz.