Downton Abbey's Gift: Season 5 Finale Recap
by
Jeff Kamin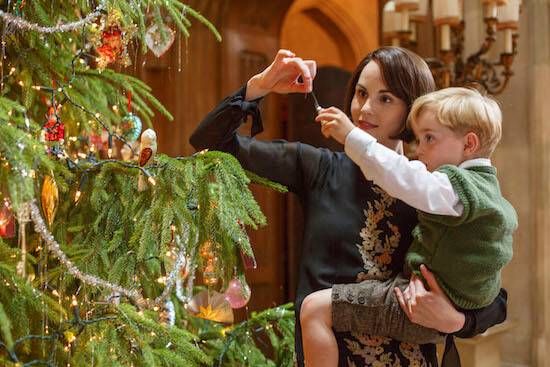 Downton Abbey Season 5 - Episode 9 Recap
Did you miss it? Stream the finale right HERE.
It's Christmastime! It's Christmas! And every year this episode is like a final gift to the viewers.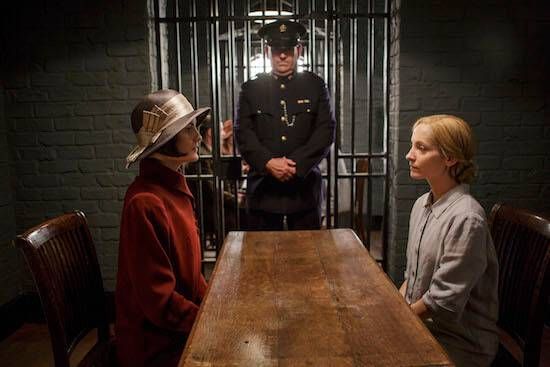 ANNA Slammer
Anna's in the slammer. Turns out she had an abusive stepfather that she cut with a knife and threatened a long time ago. She is going to stand trial. Bates writes a fake confession letter and goes on the lam in Ireland. Detectives Molesley and Baxter save the day by hitting 70 pubs and asking if they saw Bates. Can we get a Hart to Hart like spinoff with these two, please? They clear his name. At the end, Bates surprises Anna back at Downton with a Christmas kiss. The End of this story, please, really, now go have kids, you, too.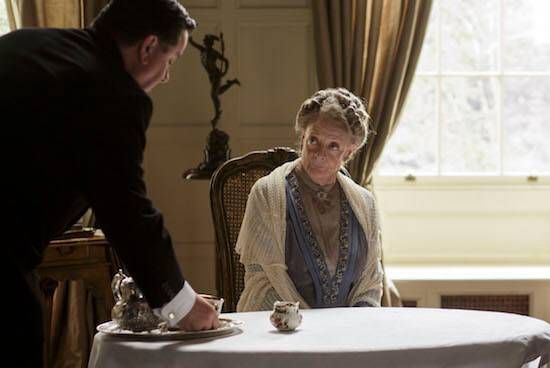 The Countess and The Princess
Violet meets the Princess and finally officially decides she will not do anything more with Prince Kuragin.
---
"I will never again receive an immoral proposition from a man. Was I wrong to savor it?"  - Dowager Countess
She had a fun affair back in the day, but realizes it was for the best that it ended. The Prince and Princess have each other still.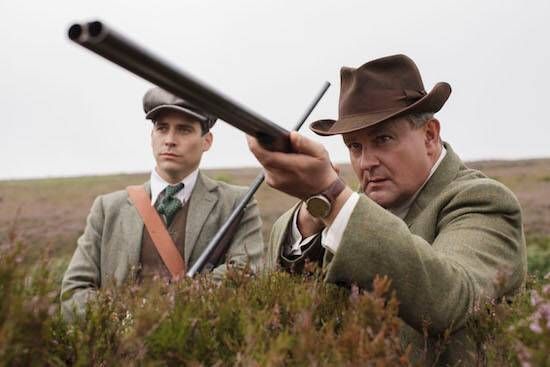 Shooting Party
The family is invited to a shooting party at Brancaster House by Lord Sinderby. But he's got a mean butler Mr. Stowell. Stowell doesn't approve of Tom as a former chauffeur. Thomas gets revenge on Stowell and also exposes Lord Sinderby's affair and illegitimate son. But Lady Rose saves Lord Sinderby's reputation and keeps his secret thereby bonding the two of them.
Meanwhile Mary meets Henry Talbot,  played by Matthew Goode so he instantly feels like a potential new major character and love interest.
Edith
Edith is shooting with the estate's agent, a Mr. Pelham, who turns out to be a second cousin of the owner of the Castle. Are we laying the groundwork for next season here, too? New love story #2?
Robert tells Edith he knows about Marigold. Tom tells Edith he knows, too. Fitting for Edith, that the only who doesn't know now is Mary. Ha.  Nice touching moment between father and daughter here and they decide that in 1924 this is still best kept a secret.
Tom, Mary and Edith share a nice moment thinking of Sybil. Maybe their last all together for a long while. I love when the kids get together without the parents, you know how it is, you want to ditch and hang out with your siblings or cousins for a while away from Grannie, et al.
Carson & Hughes
Mrs. Hughes has no savings and a sister to look after saying she must work forever and can't retire in a "Carson Cottage" TM pending. Mr. Carson tells Mrs. Hughes he bought the retirement cottage in both their names and proposes to her! 
---
"Of course I'll marry you, you old booby! I thought you'd never ask!" - Mrs. Hughes
Wow! I thought they would, but would make us wait another season.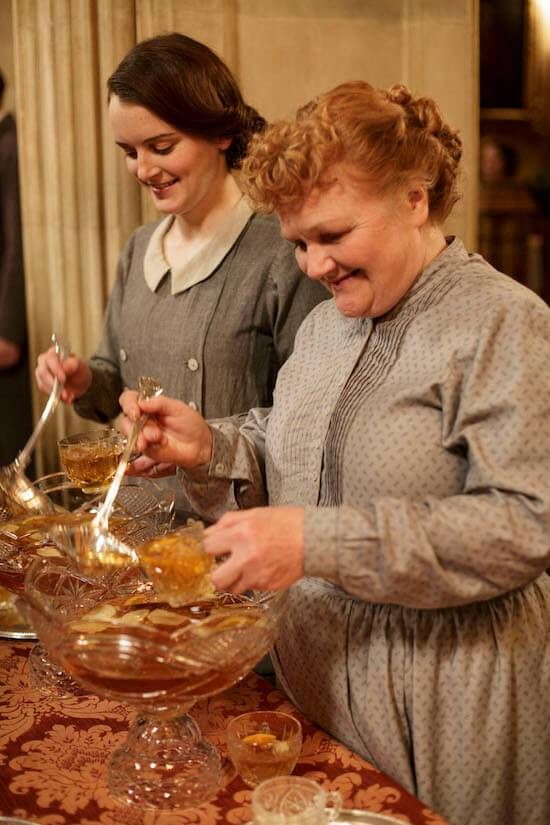 Love Story #3?
Andy joins the house staff and Daisy takes a look. What do you think? Any of these potential love interests have any traction?
Isobel and Lord Merton
Isobel  finally calls off the marriage because she will never get the sons to like her. Merton leaves. Isobel and Violet and free to remain best friends.  But Violet also says Dr. Clarkson will be delighted. So, wait, still simmering Love Story #4, if you're counting.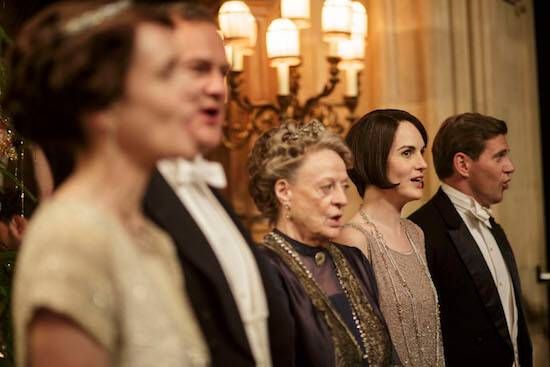 Happy Christmas,  Robert Grantham!
Robert gets silly drunk after finding out he has an ulcer. Tom saves him from making a fool. Robert will miss Tom. It was like the end of Charlie Brown Christmas special, in a good way.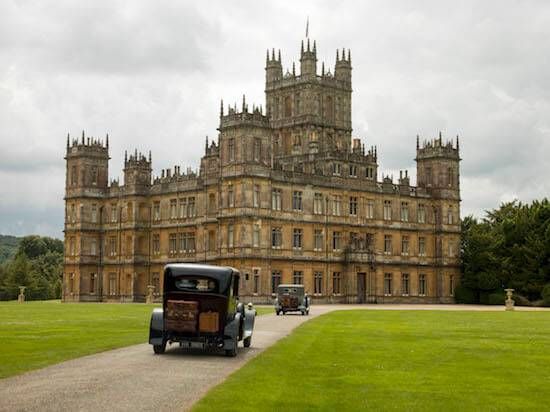 Next season
Who won't be back? Probably Atticus and Rose (New York) and Tom and Sybbie (Boston). But I bet they all come back for one more Christmas. And I bet we do, too, right?
Overall, a good end to an uneven season, but it points to a positive and potentially strong finale season wrapped up with a bow.
Now what? Well, we're watching and talking another great British drama, The Bletchley Circle, for Must Talk TV on March 19 at Republic, 7 Corners. Click here to save your seat today!
Must Talk TV,
Jeff Kamin/@Jefe23
Stream the latest episodes of Downton Abbey anytime you want on tpt's video page! Click here to catch up.