Why Abuse Can Be Invisible for LGBTQ+ Folks
'I think that reads really differently when it's a woman chasing another woman.'
by
Miranda Martin
Editor's note: This article contains mentions of sexual, emotional, and physical abuse. 
Samantha Miles thought it could never happen to her.
"I remember thinking, 'I'll never have to experience anything to that extent, because I'm a gay person,'" said Miles, who asked that her name be changed for this article.
Mary Norris ignored every red flag.
"I didn't even know it existed and it wasn't touched upon at any point in my education process," she said.
Both are survivors of domestic abuse.
"I now feel the need to explain to younger girls I see in bad relationships, 'Hey you can be abused too, it doesn't matter that it's a girl.'" Norris said.
Norris also asked that her name be changed to protect her identity.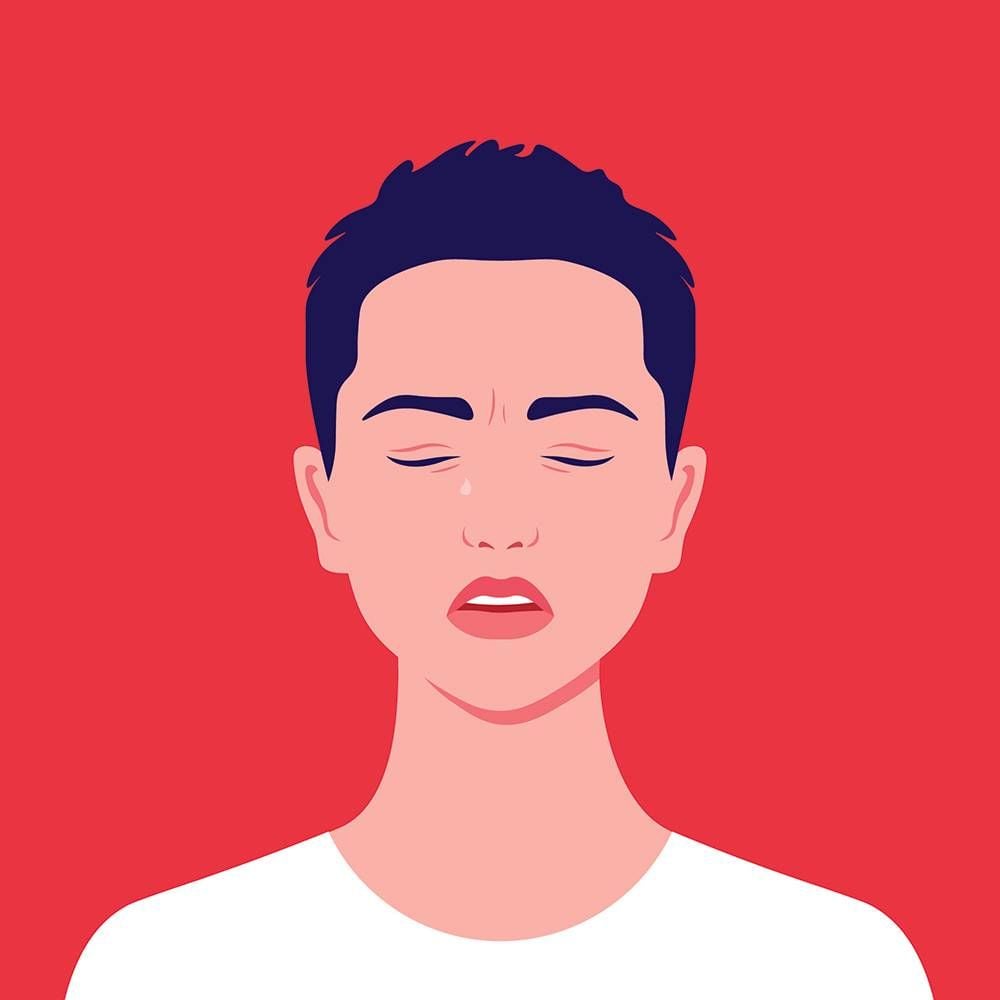 While the rate of domestic abuse in the LGBTQ+ community is statistically the same or higher than in heterosexual relationships, the domestic abuse awareness movement is heteronormative in education, care and more.
This lack of inclusion in the messaging means LGBTQ+ individuals may be more likely to miss the warning signs.
And if you don't see yourself represented as at-risk, you're even less likely to know where to turn for help.
Bias and believability
Survivors face difficulty convincing others of their abuse regardless of their identity, but for the LGBTQ+ community, this issue is even more prevalent.
"I didn't want to participate with her sexually at all because of how I was being treated, so she began raping me in my sleep," Miles said.
"When I told people in my life that was happening to me, it wasn't taken as seriously as it might have been if I was raped by a man."
In her book, "In the Dream House," author Carmen Maria Machado wrote about her experience of domestic abuse in an LGBTQ+ relationship. She, too, missed the red flags of abuse. Sections of her book speak to how those outside a relationship can miss the warning signs as well.
"I talk about an incident where my ex chased me, and I think that reads really differently when it's a woman chasing another woman, rather than a man chasing a woman," Machado said.
This implicit bias can cloud the judgement of people in positions of power as well.
Andrea Walters, a survivor of domestic abuse whose name has also been changed, remembers not feeling safe with her partner but also not feeling like she'd be safe if she turned to the police.
"What people perceive as protectors, they're not for me...it's terrifying to think this could escalate, and yet, there's no one I can call that I will actually feel safe and protected by.
"You feel like you just don't have any options."
Tactics of control
This feeling of helplessness is pervasive, compounded by abusive partners who use an individual's insecurities to manipulate them into staying. In LGBTQ+ relationships, the abusive partners are all-too-familiar with the added societal factors their partner's face and use these to control as well.
"I wasn't out to my family," Norris said, "so everything was 'If you don't do what I want, I'm going to tell your family.'
---
"I was so afraid of being outed, I would basically do whatever I was told to get away from that threat."
Miles's partner often told her to stay inside, "based off of her internal fear of discrimination — not wanting us to be seen together in public — because she had been harassed on the street."
Folks can be reluctant to flee an abusive relationship because leaving their partner also means cutting ties with their support system. The LGBTQ+ community is so small in most cities that the two can feel impossibly interconnected.
"Abusive relationships are about power and control, so the person is going to do everything to make you feel less than human," said Tirzah Stein, a licensed social worker, former shelter director and member of the LGBTQ+ community.
Barriers to care
Emergency shelters have offered a safe haven for people fleeing an abusive relationship since the first facilities opened their doors in the U.S. in the 1970s. Today there are more than 2,000 shelters in operation.
But for folks who often struggle for acceptance, these shelters may not seem as welcoming.
"One barrier is that a lot of shelters are residential, and folks that experience more discrimination and violence in society might not feel safe coming to a shelter because they don't know how they're going to be received," Stein said.
But Stein said there are ways to combat this problem that include using simple, recognizable symbols like rainbow flags and other methods that speak to the DNA of an organization.
"It's not just about opening up your doors, but making sure your staff is educated and providing a safe space, such as including pronouns on email signatures," Stein said.
Showing up for the community — marching in Pride parades and being visible as an LGBTQ+ ally — further demonstrate the level of acceptance folks can expect at a shelter.
Intake forms can be used to ensure everyone's safety, Stein suggested. Inclusivity agreements can ask that residents agree to respect the values of everyone they'll be sharing the space with, regardless of their identity.
"If they don't agree to that they can't come to the shelter, and it's a hard thing to do, but it's important to show that we're protecting folks that are going to be more vulnerable," Stein said.
Open doors
As the coronavirus pandemic requires people around the world to shelter at home, many are finding home to be their least safe option.
Police departments reported to NBC News that they experienced an increase in domestic violence calls in March. Recognizing the additional stress the coronavirus is placing on relationships already under pressure, shelters are striving to remain open and available to those who need them.
If you are experiencing abuse, please call the National Domestic Violence Hotline to speak to someone about your situation.