'Dog of Honor?': How More Couples Are Including Their Pets In Their Wedding
by
Gretchen Brown
As soon as Bay Broton-Anderson, 25, started planning her wedding last year, she knew she'd have to include Aspen and Jimmer.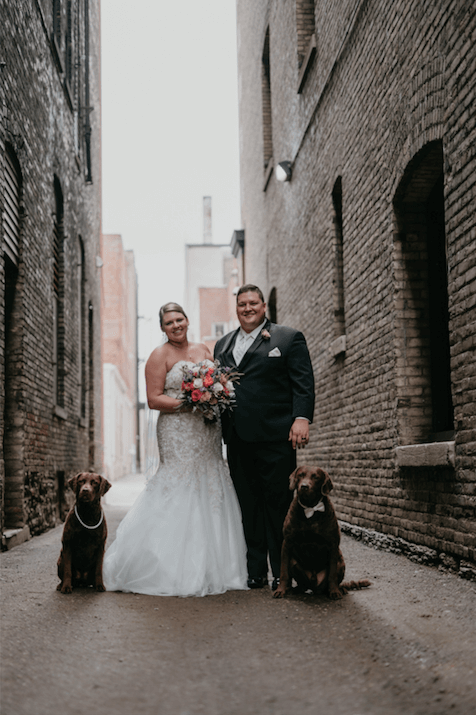 Those are the couple's Chesapeake Bay retrievers, chocolate-colored dogs that look a bit like chocolate Labradors.
"They're like our children," she said.
The dogs dressed up for the occasion. Jimmer wore a tiny white bow tie, and Aspen donned a pearl necklace.
The pets trotted down the aisle during the couple's St. Paul, Minnesota, ceremony. Then they sat at the front of the room, like a true member of the wedding party.
Broton-Anderson said she was inspired by things she saw on Pinterest. One search on the site turns up hundreds of photos of pets and smiling couples.
There's dogs announcing their owner's engagement. Dogs with a pennant reading "dog of honor" or "best dog." Dogs standing proudly alongside a fleet of groomsmen.
On Instagram, there's photos of cats as "honorary ring bearers," rabbits posing with brides and couples embracing next to their horses.
There's no data for how frequently pets are included in weddings. But one recent study found that 44 percent of millennials consider their pets as "starter children," almost like practice for the real thing, as they wait longer to have children of their own.
Young adults are including their pets in their financial plans, and buying them human-like food.
So making them part of a major life milestone like a wedding? That's a no-brainer.
"As personal as possible"
"When my husband and I were planning our wedding, we wanted it to be as personal as possible," Chrisanne Grise said of her October 2016 wedding in Bellingham, Massachusetts.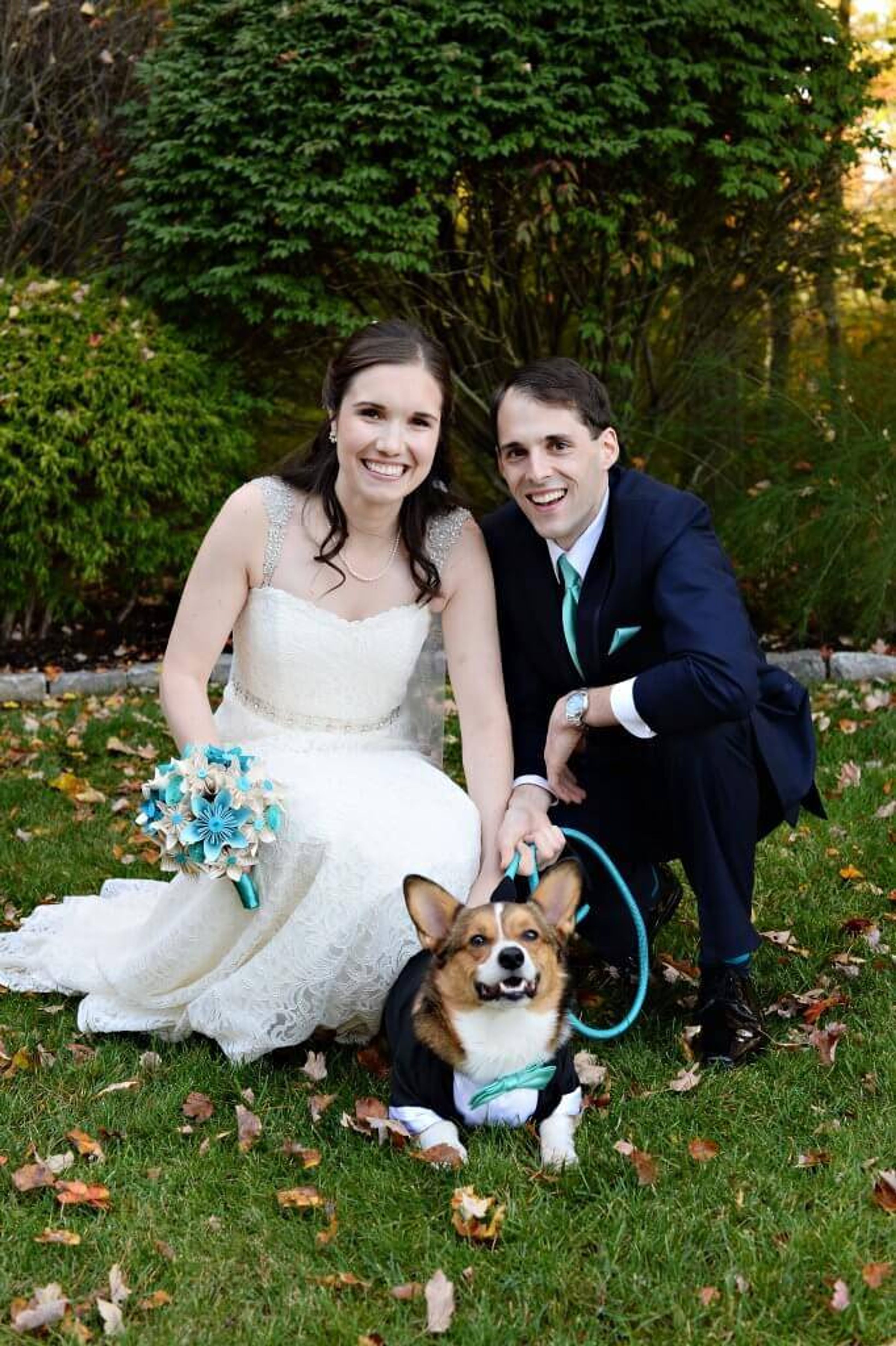 "That meant we had to include Murray somehow."
Murray is the couple's Corgi. Grise said she looked for outdoor venues so she could make that happen.
For the big day, he wore a little tuxedo jacket she found online.
"He walked down the aisle as the ring bearer," she said. "He didn't actually have the rings with him, we thought it would be too risky.
"He sat in the front row with my mom and ate a lot of treats."
Murray was escorted by Grise's sister, who volunteered for the job. After the ceremony, he was transported to her in-law's home.
The day went off without a hitch. Murray was well-behaved — for the most part.
"When our bridesmaids and I were all waiting to make our entrance, he could hear us all in the backyard," Grise said. "He was really excited and wanted to go see everybody, he kind of took off. He almost yanked (Grise's sister) over because he was so excited to see everybody."
More popular than ever
One Pennsylvania wedding planner told the Philadelphia Enquirer that pet-inclusive weddings now take up about 30 percent of her business.
New businesses are also reacting to the demand.
Lara Leinen started Doggy Social MN less than a year ago.
The business helps couples decide the best way to include their pet during the day, whether that's the ceremony, reception, or just pre-wedding photos.
In addition, the business provides a "pet attendant" for the wedding, chauffeuring the animal, dressing them, and handling them for the entire day, so the bride and groom don't have to worry about it.
Already, the business has booked or served 30 Minnesota weddings, she said, and have more in the works for 2020.
"It just makes it stress-free for everyone, not just the couple but also the family and friends," she said.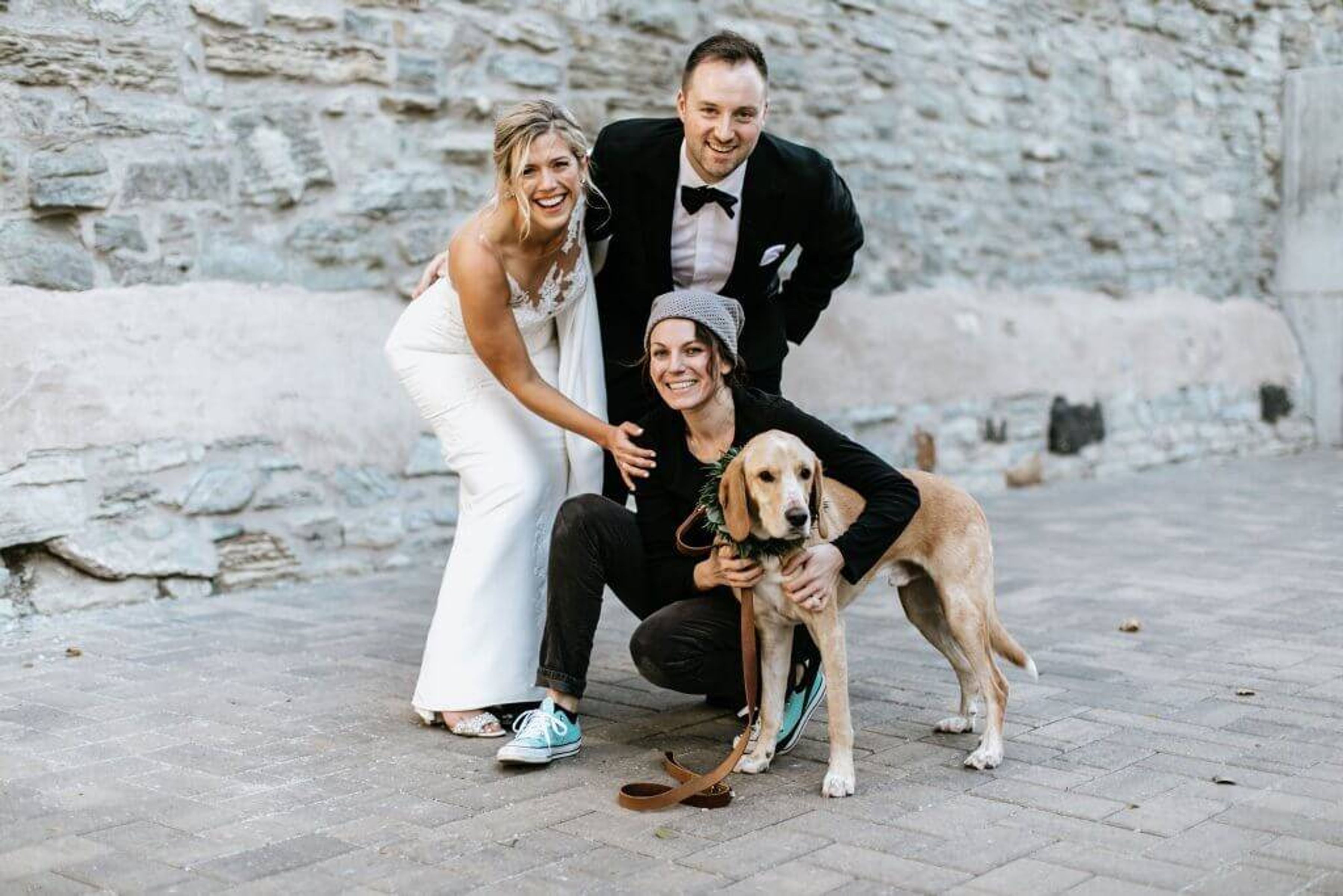 Most of her business so far has been through word-of-mouth.
"I don't know if I'm going to have children, but I have two fur babies, and they're my loves," she said. "The world is understanding that. It wasn't all that long ago that you couldn't even bring your animal to a brewery."
Every wedding looks different.
For one wedding, she was hired to surprise a woman's soon-to-be-husband with their dog.
"It was solidly the sweetest gift you can give to your fiancé, and she and he were just thrilled with that," Leinen said.
Some venues she works with are, at first, unwelcome of pets in the ceremony space. Some have certain health code restrictions against pets in spaces that serve food.
Leinen works with venues to identify spaces where the animals are allowed, and pays close attention during the ceremony to make sure animals stay in those spaces.
Part of the family
In some cases, though, venues won't budge.
She's helped one couple's dog serve as a wedding greeter outside the venue. For another couple, she drove their dog from location to location for wedding photos.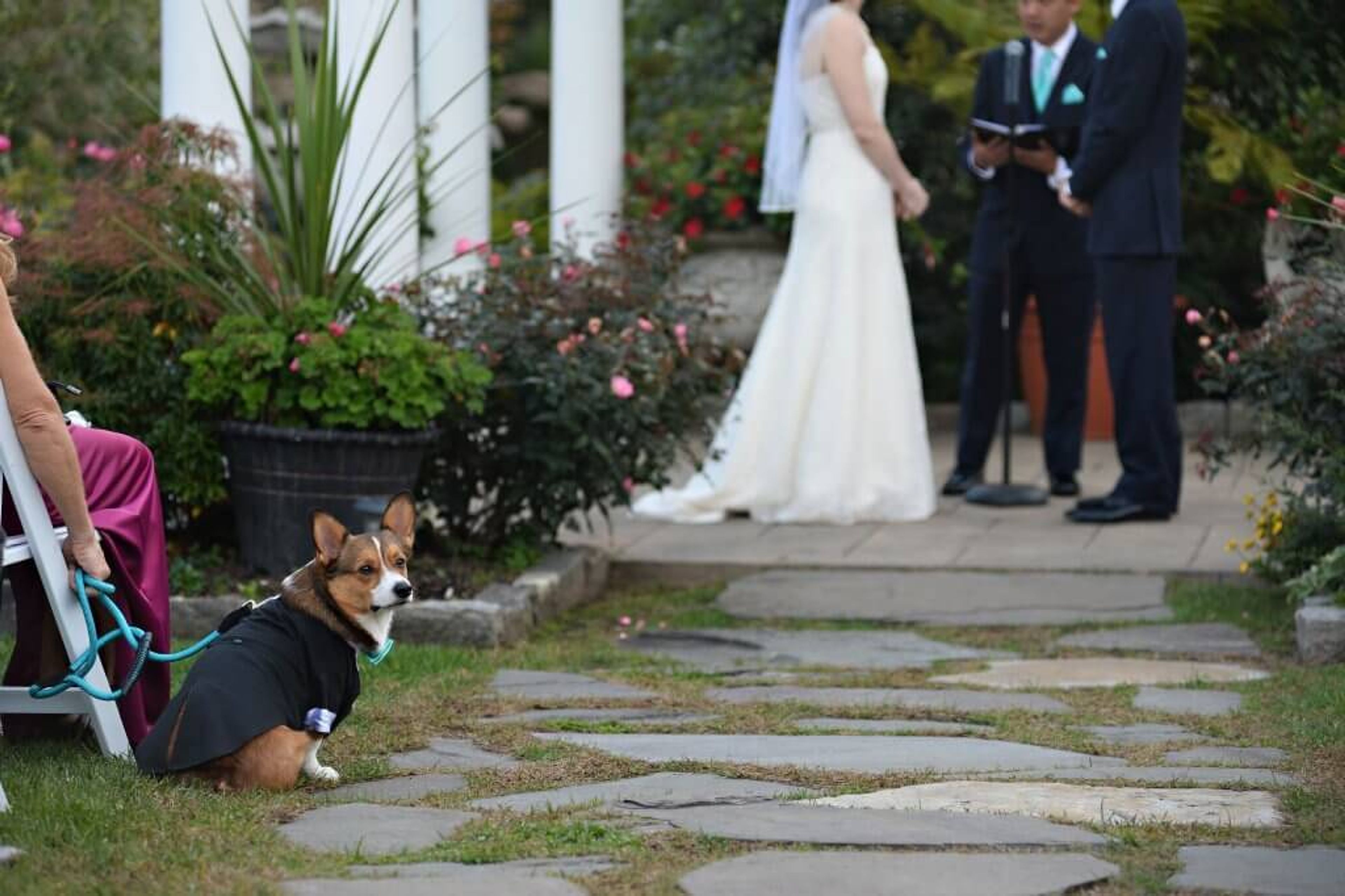 For each couple, having their pet included was a special part of the day, Leinen said.
Broton-Anderson had a similar experience.
She said she couldn't imagine the day without her dogs. Her guests loved it, too.
"People who knew we had dogs, and knew how important they were to us, were definitely like, 'That was one of my favorite parts,'" she said.
Grise agreed. She said that her dog made a perfect ring bearer because he is friendly and loves being around people.
"It's such a rewarding thing to have your pet be a part of this special day with your family," she said.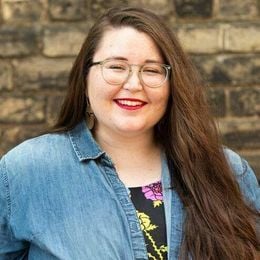 Gretchen Brown
is an editor for Rewire. She's into public media, music and really good coffee. Email her at
[email protected]
, or follow her on Twitter @gretch_brown.