Documenting Your Love Story in a Post-Love Letter World
'If you're gonna document, document everything, not just the good times.'
by
Candis McDow
You've probably heard about love languages. Depending on how you're wired, you might show love through actions — a simple favor, or a kiss on your way out the door. Or you might express it with words, through affirmations or compliments.
But what about showing your love over time, by documenting it? Whether you've been with your partner for years, or you just made it official recently, keeping track of important moments in one place can provide you something to look back on — and learn from — down the line.
Kayin and Shenequa Sanders of Stockbridge, Georgia, have been married for 12 years — they got hitched on 7/7/07 at 7 p.m. They were good friends in college, but when he took care of her after a car accident, it turned into more.
Shenequa used to keep a yearly diary and make a scrapbook "as a recap of the year to document the highs and lows" of their relationship.
"But since we've had kids, now they're the yearly review," Kayin said.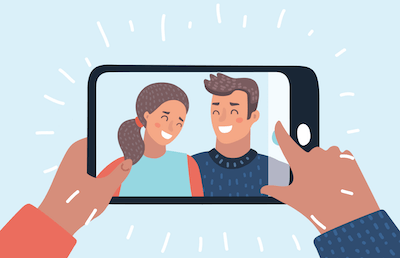 Technology has developed over the past 12 years, and it's changed how the couple keeps track of milestones.
"We don't collect as much as we used to," Shenequa said. "Everything isn't printed. Everything is on the phone or computers."
If you're not one for writing things down and keeping mementos, you can track your relationship by saving photos to a special album in your phone, or by keeping a digital diary in a Google doc or your Notes app.
Keep the focus on the two of you
Couples often feel pressure to express their love on social media — to the extent that it can cause rifts in relationships. But the Sanderses got together before social media really took hold. Maybe because of that, social media doesn't control any facet of their lives or relationship, they said.
Kayin believes that the love is apparent — even if he's not posting about it, it's there. The couple gave this advice to younger couples: Don't give social media a seat at the table.
"The focus should be on the relationship and the love itself," Shenequa said. "You take away when you post online and are more focused on other people when you should be focused on yourself."
For Jessica Campbell, 30, and Jace Bunch, 32, social media was at the heart of their relatively new relationship -- they found true love on Tinder. But they too recommend focusing inward.
"I used to feel validated in past relationships by posting pictures online, but now I don't need it, because I don't need anyone's validation but his," Campbell said.
Updates for their networks have been replaced by a focus on communicating with each other. They're vocal about their feelings, and make sure to say "I love you" every night.
"From the beginning, we haven't stopped talking, ever since I snuck an hour away with the company truck," Bunch said.
[ICYMI: My Partner Won't Post Me on Social Media. Does It Matter?]
Watching your relationship grow
It's easy to compare your relationship to others, especially because couples often post their brightest, shiniest moments on social media.
But if you want to start keeping track of relationship milestones, whether it be digitally or in a journal or scrapbook, remember to "document everything, not just the good times," Shenequa said.
---
"Document the good and bad. And when you document you have to go back and look at it to see the growth."
At the same time, "don't force it, some folks wanna make it look way more than what it is," Kayin said. Do what feels right for you and your relationship — don't feel pressure to document every single thing. Just be honest and keep it about you and your significant other. And don't forget that every relationship has its struggles.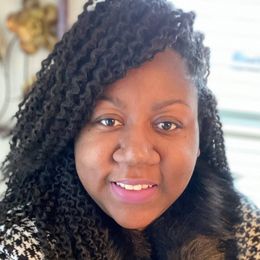 Candis McDow
 lives in Atlanta. She enjoys traveling, shopping and singing her heart out in the car. Her memoir, "Half The Battle," will be released Jan. 11, 2020.