The Doctor-Patient Relationship Goes Digital
by
Katie Moritz
One of the most eye-opening things about moving away from my parents was that I could—and needed to—choose to see any doctor or dentist I wanted. After 23 years of my mom making all my appointments for me, it was oddly disorienting. How was I supposed to decide who was right for me? How had my parents decided all those years ago?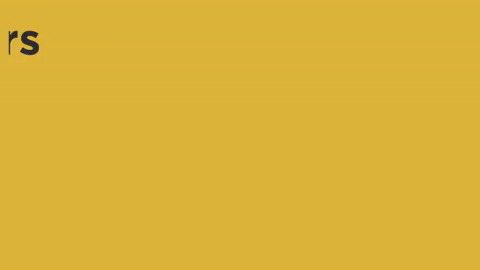 Since then, I've picked them randomly from the internet or gotten recommendations from coworkers. I've chosen based on proximity or who could see me fastest.
But I've overlooked one of the most important parts of the doctor-patient relationship, it turns out: communication.
Better communication, better health
Having good communication with your doctor can actually help you stay healthier. A 2010 research analysis by Kelly B. Haskard Zolnierek and M. Robin DiMatteo showed that patients had better health outcomes when they felt connected to their doctors. Patients who experienced poor communication with their physicians were 19 percent less likely to stick to prescribed treatment plans.
Another review by Jennifer Fong Ha and Nancy Longnecker found that good doctor-patient communication is a central "function in building a therapeutic doctor-patient relationship, which is the heart and art of medicine" and "important in the delivery of high-quality health care."
"Much patient dissatisfaction and many complaints are due to breakdown in the doctor-patient relationship. However, many doctors tend to overestimate their ability in communication," the researchers wrote.
What does having good doctor-patient communication mean? It means your doctor is empathetic, asks you questions and explains things in a way you can understand. If you don't understand something, your doctor will explain it again in a different way. Your doctor gets to know you and you develop a relationship.
---
But with so much communication technology used in the medical industry now—digitized charts and patient portals, for example—the need for good communication with your doc extends beyond the exam room.
Joy Lee, assistant professor at the Indiana University School of Medicine and research scientist at the Regenstrief Institute, studies doctor-patient communication.
Lee looks at how doctors and patients email and text each other, and how that can impact patient health, too.
"Given that technology has changed so much the way we communicate in the past couple decades, I'm interested in how that takes place in the health care setting and how preference and styles (of digital communication) translate to a health care setting," she said. "I think it's worth studying because communication between doctors and patients is so important."
Call me, beep me?
While there's a lot of research about how face-to-face communication impacts patient care, there's not much about other types. And, depending on your health, there might be serious stuff at stake.
Regardless of the mode of communication, "it's important that patients understand what doctors are saying," Lee said. "A lot of these nonverbal cues we take for granted in person are hard to assess electronically. Misunderstanding that could hurt patient health."
In her most recent research, Lee and her team looked at the different ways doctors and patients communicate outside of the exam room: over the phone, via a patient portal, via email and via text.

Most doctors still prefer to talk over the phone, she found, but are "willing to communicate with patients based on the mode that they prefer."
There are different drawbacks to different types of communication. Phones are the most tried and true method, but doctors and patients are frustrated by endless rounds of phone tag, Lee said. On the other hand, written communication, through a patient portal, email or text, can be easily misconstrued.
Secure patient portals "can open up access" to your doctor, and it's "something that you can refer back to, you can go back to your secure messaging and look at the message," she said. It can feel safer than emailing or texting your doctor because the security measures are more intense.
"It's convenient for doctors and patients, but it could also lead to misunderstanding or harm."
Communication about communication is key
So what's the best way to communicate with your doctor?
"I think the best way is whatever is most natural for doctors and patients, so it's different for everyone," Lee said. "I think it's important to have in-person communication to ask what's the best way to reach you. I think those conversations will lead each person to find out what's the best way to communicate electronically with their doctor."
The most important thing is to "be on the same page."
"A big finding of the study was also that doctors who gave out their email addresses to their patients had higher patient satisfaction scores than doctors who did not," Lee said. "We don't think there's something magical about email addresses. It's more something about the type of relationship that doctors who give out email addresses have with their patients. ...
"These two pieces go together—a good in-person communication is important for a good electronic communication."
Ask your doctor for the best way to reach them, and tell them the best way to reach you, too.
Should you ditch your doctor if you don't feel a connection?
Maybe, but it's a little more complicated than that, Lee said. It can take time to feel connected to somebody, and "we tend to like people more after we've known them a little longer," she said.
It also depends on the doctor. It's less important to feel a connection with a doctor who's performing one-time emergency surgery on you than a doctor who's your general practitioner.
That being said, "if communication is an issue, that's definitely an important factor whether you keep a doctor or not."
"If you're relatively healthy and are able to make these choices, it's better to figure them out now and have a doctor that really knows you so when something does go wrong you have this built-up relationship already," Lee said.

Katie Moritz
 was Rewire's senior editor from 2016-2019. She is a Pisces who enjoys thrift stores and pho. Follow her on Twitter @katecmoritz.