What to Do Immediately After a Layoff
There are specific ways you can set yourself up for success in the days ahead.
by
Gretchen Brown
When I lost my job two years ago, I felt a bunch of things. Mostly, I felt defeated.
My job was my entire identity, and suddenly it was gone. I was left picking up the pieces — figuring out who I was on my own, and what I'd be next.
Right now, a whole bunch of people are probably feeling this way. At least 30 million Americans have filed for unemployment since mid-March.
Immediately after a layoff, things feel like a blur.
But there are concrete things you can do to set yourself up for success, even in the midst of such a hard time.
1. Work through how you're feeling
While everyone deals with change in different ways, layoffs can pack an emotional wallop. 
Some might be relieved to finally exit a job they didn't like. Most folks are left feeling lost and stressed, anxious, angry or sad.
"Losing a job is traumatic," said Darrell "Coach D" Andrews, a workforce development coach. "Often if not appropriately addressed, it can cause us to go into a depressive state."
Andrews says you need to come to grips with what happened and figure out what might be standing in your way going forward.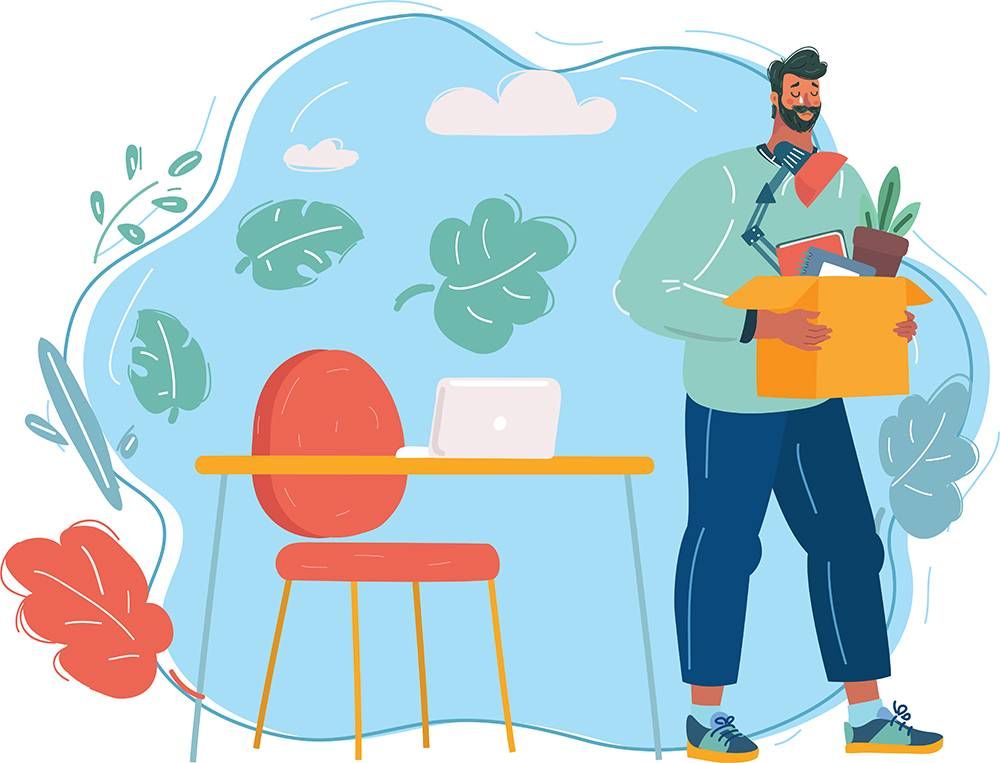 For instance, while trust is important for a thriving workplace environment, folks who experience a layoff often have lasting trust issues, according to a study from the University of Manchester.
It helps no one to ignore how you're feeling. You need to work through it fully to be ready to move forward.
"You need to build mental resilience, positivity and energy for the road ahead, so take the time you need," said Shefali Raina, a New York City-based career coach. 
2. Look at your financial picture
Even if you have a good amount saved, it's important that you apply for unemployment right away. Especially now.
"Unemployment offices are overwhelmed which is leading to a large delay in processing new claims," said Adam Sanders, Director of Successful Release, an organization dedicated to helping disadvantaged populations find financial and professional success.
"You need to file as soon as you can to ensure that payments start as quickly as possible."
Because so many people are trying to file at one time, Sanders said it's important to be persistent when you call in to your local unemployment office. If you don't get through at first, keep trying.
You'll have the best luck calling at off-peak times — reach out as early in the A.M. as you can — and following up via email.
Then, document your entire financial situation — your savings, your expenses, how quickly you spend money each month. Maybe you have a few things you can cut (can you share a streaming service with your BFF, for instance?).
"Make a plan for how you will navigate the next few months financially in case you need that time to get the next job," Raina said.
3. Get the word out
It's natural to feel some shame after a layoff, but it's important to get the word out to everyone you know — both your professional and personal networks — that you're out of a job and looking.
LinkedIn has an option to signal to recruiters that you're on the job hunt, but you can let other folks know through a simple status update or tweet.
"Don't approach people in a panic, communicate with confidence and be clear on what type of work you are looking for," Andrews said.
This isn't the time to trash your now-former workplace. On the contrary, those folks can be the best references for your credibility and work ethic, Raina said, so make sure to handle the transition with grace.
Another group of people you might want to connect with, but haven't thought of? Folks who are in your same boat, also looking for a job. That's how you'll create a great support network for your search.
"These people will have the best market intelligence," Raina said. 
"Who is hiring, what the interview experience is like lately, what are the upcoming events and will be a great source of information and support."
These folks can also help hold you accountable through the job search process, folks you can check in with regularly and compare notes with.
4. Make a long-term plan
Maybe your long-term plan is just sticking to your new budget. Maybe it's applying to a certain number of jobs in a given month. A long-term plan will keep you motivated and accountable in the days and weeks to come, something to work toward.
Raina recommends sticking to an "action mode," where you're both strategic (i.e. not applying to every single job you see on LinkedIn, but the jobs that are a good fit) and actionable.
Knock off each step and keep trucking along. The job search can be a marathon, not a sprint, and it takes steady progress to keep going without burnout.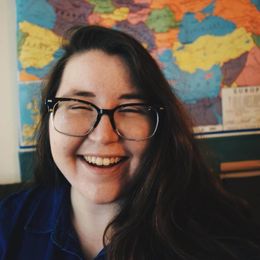 Gretchen Brown
 is an editor for Rewire. She's into public media, music and really good coffee. Email her at
[email protected]
, or follow her on Twitter @gretch_brown.