D&D: Nerd Culture, or Just Culture?
Why it's suddenly chic to be a geek
by
Gretchen Brown
Every Wednesday night, a handful of Corey Steinhoff's friends disappeared.
"They would always be really secretive," he said. "'We have some plans actually, so we're gonna be busy until midnight.'"
It took Steinhoff, then a junior in college, a while to finally figure out what they were doing.
But once he played Dungeons & Dragons (known by fans as D&D) with the group for the first time, he was hooked.
"I was just so entranced by the experience that I ran through all the standard handbook stuff that weekend, which is rare," he said.
This is no one-page Monopoly instruction manual. The fifth-edition Dungeons & Dragons Player's Handbook, released in 2014, is 320 pages long.
Steinhoff is 24 now, and the gang is still together. They play about once a month, and when they do, it's a whole day ordeal.
They make brunch and mimosas. They start at noon, and sometimes play through midnight.
Growing up, Steinhoff played sports and video games. He never pictured a tabletop game becoming such a major hobby.
But while Dungeons and Dragons, a roleplaying game that's been around since 1974, and tabletop games like it (Magic: The Gathering, Settlers of Catan) were once limited to the depths of nerd culture, they've all become increasingly mainstream.
Just like nerd culture itself.
As the New York Times put it in 2014, we're all nerds now.
"It's like when 'Game of Thrones' came out and everyone's like, 'Oh yeah, we all love epic fantasy,'" Anders Lundberg said. "Why did we not love epic fantasy before?"
Lundberg is the owner of All Systems Go, a game store in Minneapolis that sells new and used tabletop games, board games, video games and movies.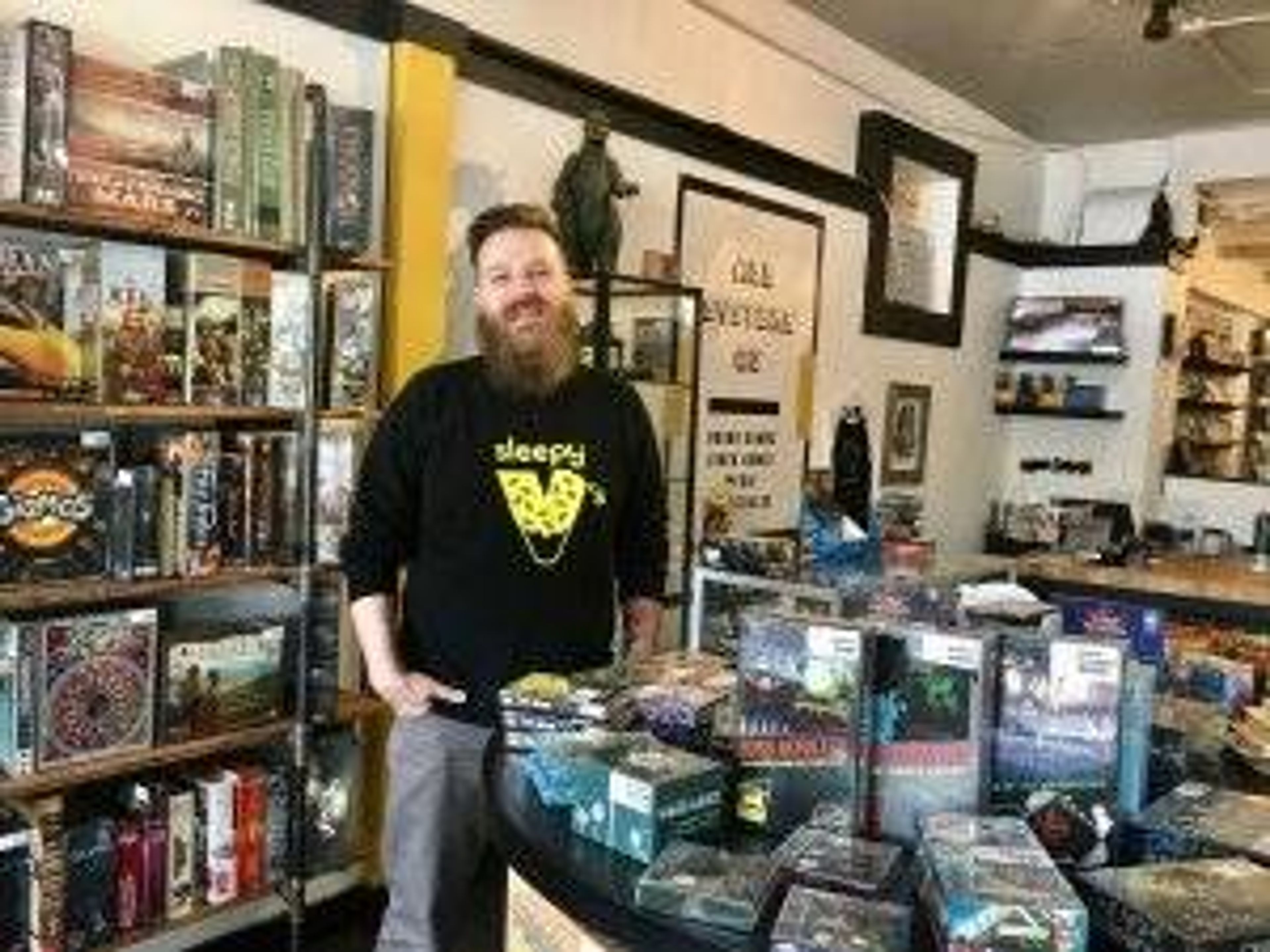 He opened the shop in the fall after a decade of successfully selling vintage games online.
Easy to start
The way Lundberg sees it, pop culture and the internet have made gaming much more accessible than it used to be.
Take the 2008 Paul Rudd movie "Role Models," which featured a LARPing (Live Action Role Playing) scene in the woods.
Or the Netflix series "Stranger Things," which opened its very first episode with the boys playing Dungeons & Dragons (and features references throughout).
Podcasts like "The Adventure Zone" and "Critical Role" run through Dungeons & Dragons so you don't have to.
And 15 million gamers watch live streams of other people playing video games for hours each day on social network Twitch.
"So now that entry point has been removed," Lundberg said. "Where you're like, 'I've seen how the game's played. I know I'm going to like it or I'm at least open to trying it.'"
More people really are playing.
Dungeons & Dragons continues to experience record sales. Asmodee, the French company that makes board game Settlers of Catan, was sold last year for $1.4 billion. It was worth just $167 million five years prior.
All Systems Go sits across the street from a popular brewery. It draws a mix of hardcore gamers, casual fans and people somewhere in between.
The store hosts an introductory course to Dungeons & Dragons every other Saturday. Often, a bunch of 10-to-12-year-olds pile into the store for the lesson.
Beers and board games
The most popular tabletop games of today aren't like the Clue or Life of your childhood.
They're what are called German-style or Eurogames. Typically, play lasts about an hour. The games involve lots of strategy and are highly interactive, played with multiple people.
They're also fairly easy to understand, even if they're played differently than American games. (For example, while you're still moving a figurine around on a board, it's typically not with a die.)
In Settlers of Catan, players are quite literally settlers, building settlements, cities and roads across the colorful board. In Raccoon Tycoon, they're business tycoons, producing wheat, wood, iron and coal.
In Ticket To Ride, players collect railway cars and claim routes around the world.
They might take a bit more brain power — and setup — than the average party game, they're also not that difficult once you get the hang of them.
For Lundberg, like Steinhoff, the draw to gaming is the social aspect.
It's a fun way to sit down and have a few beers with your buddies.
Lundberg suspects that part of the draw to gaming in Minnesota is the long winters. (You've gotta find something to do inside!)
For others, it's the analog quality of board or tabletop games that is attractive.
All Systems Go, like many traditional game shops, has a handful of tables where customers can sit down with their friends and test out the games in-store.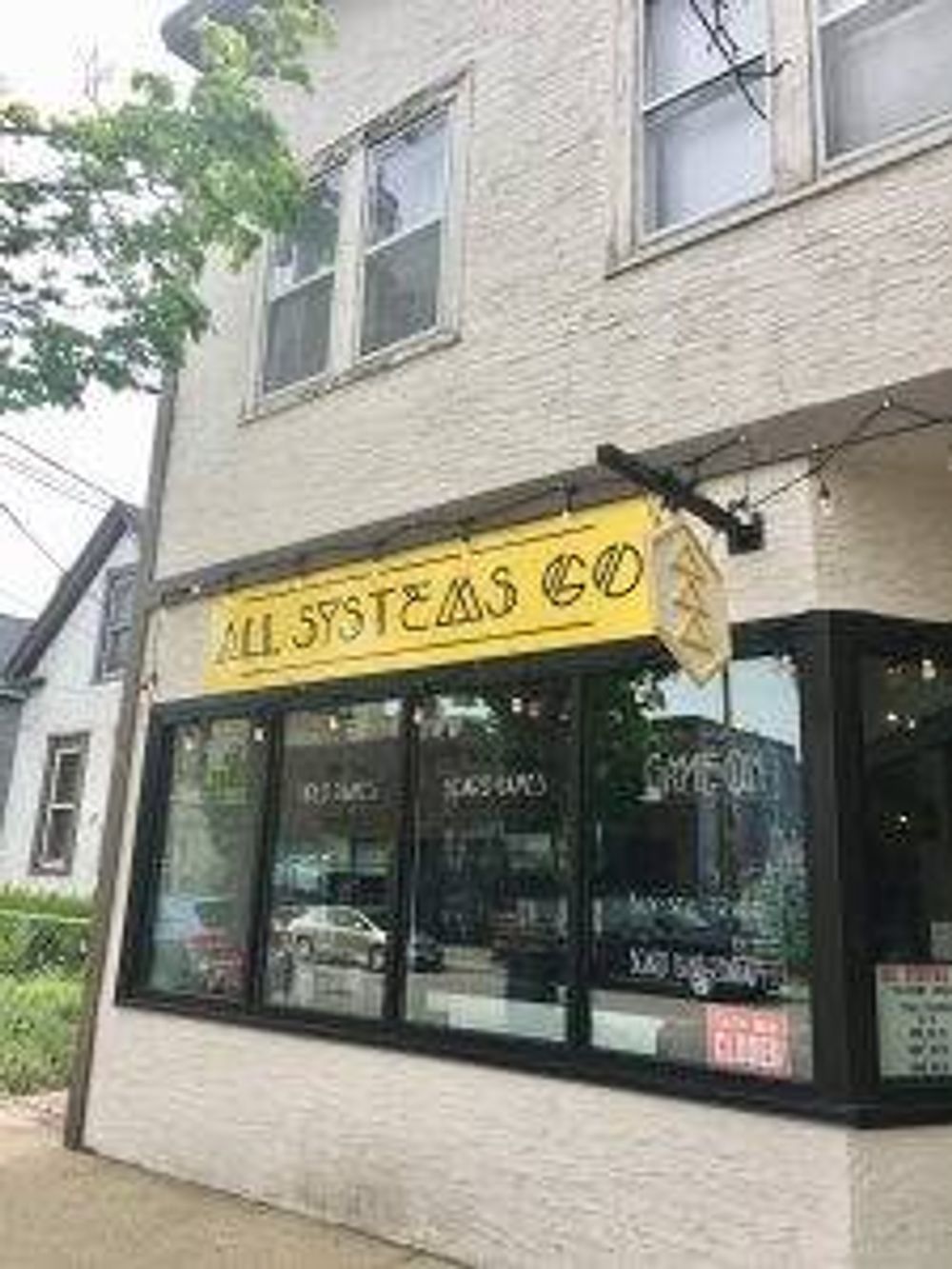 It also rents out board games for people to test out at home (or on vacation, or at a brewery). If they decide to buy, they can apply the rental fee to the cost of a new one.
Community gathering space
Some use the store as a rental library, checking out a few games each week. That makes sense, since new board games aren't cheap. (Most, like Ticket to Ride or Catan, run around $50.)
While All Systems Go doesn't have the space for giant gaming nights, it started a server on Discord, a chat app for gamers that's sort of like Slack.
The store has different discord channels for different games. There, people can find friends to play a round with.
"Say there's 30 people following the X-Wing channel and someone's like, 'Hey, I'm headed to All Systems Go tonight to play if anybody's available… and then maybe you get a couple of people to show up and play," Lundberg said. "That's what we more want to focus on, just being a gathering space for the community."
There are a handful of other independent game shops in the Minneapolis area. It's also home to board game publishing company Fantasy Flight Games, a giant in the industry.
Fantasy Flight's facility includes a store and restaurant, and tables that seat approximately 150 people. It even hosts gaming tournaments.
Out of your comfort zone
While Steinhoff is a huge Dungeons & Dragons fan, he hasn't attended any sort of public gaming night. He prefers to play with his friends.
Role playing in the game reminds him of performing music. The first time he did it, he was flustered, even though he knew the group well.
It put him way out of his comfort zone.
"It's weird, it's difficult, you get the butterflies every time," he said. "But if you're playing with people you're comfortable with or enjoy being around, it's really a phenomenal human experience to try to embody these other characters."
It's even spawned other hobbies for him. Steinhoff now collects and paints miniature figures from Dungeons & Dragons, something he'd never do if not for the game.
---
"I'll set up the painting area, put on some lo-fi hip hop and pour a glass of wine," he said. "It's an awesome thing to calm yourself down."
Sure, tabletop gaming is more mainstream than it used to be. That might be part of the reason he fell into it.
But part of it is personal. As he's gotten older, he's decided to embrace all of his interests, even if other people might think they're nerdy.
"As I've grown up I've decided it's better to own all those things than to try to ride the status quo and fit in," he said.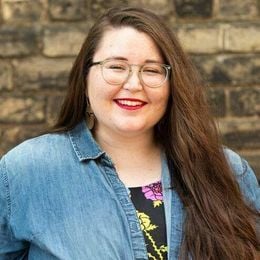 Gretchen Brown
is an editor for Rewire. She's into public media, music and really good coffee. Email her at
[email protected]
, or follow her on Twitter @gretch_brown.