Something's Fishy: DNA Tests Reveal Nearly Half of Fish Mislabeled
by
Marguerite Darlington
Next time you go out for sushi, you might want to think of the menu as more of a guide than an actual representation of what you're going to eat.
According to recent research UCLA and Loyola Marymount University, when you order red snapper, you might be getting red snapper—but probably not.
Your sushi is not what it seems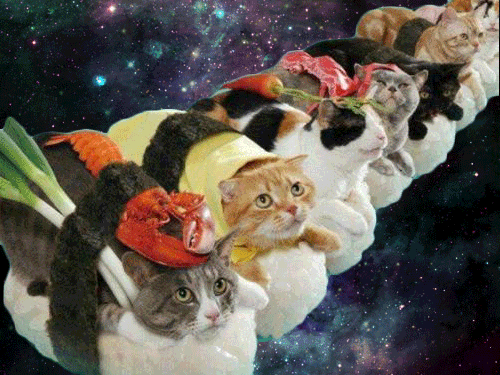 Researchers checked the DNA of fish ordered at 26 Los Angeles sushi restaurants from 2012 through 2015, and found that 47 percent of sushi was mislabeled. The good news is that sushi represented as tuna was almost always tuna. Salmon was mislabeled only about one in 10 times. But out of 43 orders of halibut and 32 orders of red snapper, DNA tests showed the researchers were always served a different kind of fish.
---
A one-year sampling of seafood from high-end grocery stores found similar rates of mislabeling, suggesting the problem occurs earlier in the supply chain.
"Half of what we're buying isn't what we think it is," said Paul Barber, professor of ecology and evolutionary biology at UCLA and senior author of the study that in the journal Conservation Biology. "Fish fraud could be accidental, but I suspect that in some cases the mislabeling is very much intentional, though it's hard to know where in the supply chain it begins. I suspected we would find some mislabeling, but I didn't think it would be as high as we found in some species."
Bad for business, bad for the environment
Finding the wrong fish on your plate raises issues far deeper and more troubling than false advertising—the fraud might be an effort to circumvent environmental regulations, the researchers noted.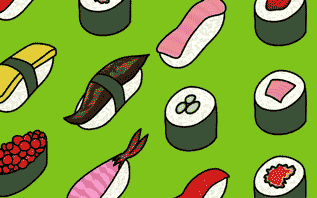 Over the four-year study, only one species of tuna was always served exactly as advertised—bluefin tuna. And only one of 48 tuna samples was not tuna, but different species of tuna occasionally swapped places, including two instances of Atlantic bluefin tuna and southern bluefin tuna, which are classified as endangered and critically endangered, respectively. When they tested nine orders of yellowfin tuna, they founds that seven were different kinds of tuna, usually bigeye, which is also a vulnerable and overexploited species, according to the researchers.
Most salmon was... well, salmon, with only six of 47 orders turning out to be something else. Every single order of halibut and red snapper, however, failed the DNA test. People who ordered halibut were served flounder 90 percent of the time, with about 40 percent of those turning out to be species that are overfished or near threatened.
The study found consistent mislabeling year over year, which points to a systemic problem in the supply chain. And although this study focused on Los Angeles, previous studies detected similar problems nationwide. Take the widely-publicized case of "The Codfather" in New England, fishing mogul Carlos Raphael's extensive fraud as the most powerful fisherman in the largest port in the U.S. Owner of a multi-million dollar shipping empire, Raphael exploited regulatory loopholes by owning both fishing boats and a seafood dealership and instructing both fishermen and dealers to misreport their catches, according to Mother Jones.
"Unless we have effective monitoring, the odds that something like Carlos is going to happen again are pretty good," Joshua Wiersma, the Northeast fisheries manager for the Environ­mental Defense Fund, told Mother Jones.
What you don't know could hurt you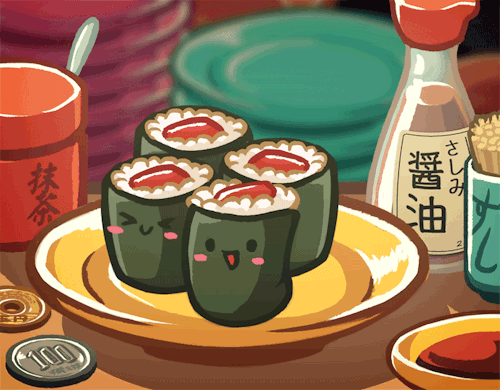 For diners in sushi restaurants—especially pregnant women, small children and older adults—who wish to avoid high-mercury fish, mislabeling could harm their health. Not to mention the common parasite found in raw olive flounder, which was often mislabeled as halibut and has caused "rampant" food poisoning in Japan, the study noted.
"Fish fraud at L.A.-area restaurants and grocery stores can pose health threats if substitute fish are contaminated or contain allergens, thwart consumers who are trying to buy sustainable and impede fisheries policy," said Sarah Sikich, vice president of the environmental group Heal the Bay. "This study points to the importance of measures to improve traceability and monitoring to reduce the prevalence of fish fraud."
As a consumer, how do you know which fish is safe to eat? Until there's serious reform in the fishing industry, the only answer is to shop small, local suppliers that you can trust.
"If we don't have accurate information on what we're buying, we can't make informed choices," Barber said. "The amount of mislabeling is so high and consistent, one has to think that even the restaurants are being duped."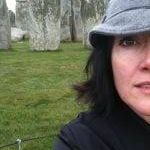 Marguerite Darlington
has worked in digital marketing and media since 1999, supporting brands like The New York Times, The University of Chicago Booth School of Business, The University of Wisconsin–Madison's Wisconsin School of Business, Jessica Simpson, ALDO Shoes and various independent entertainment properties. She joined Twin Cities Public Television as Rewire Director in June 2016.