Is DIY the Future of Ethical and Sustainable Fashion?
Inspired by the ethical and sustainable fashion industry, and bolstered by the pandemic, sewing and crafting are growing in popularity.
by
Gretchen Brown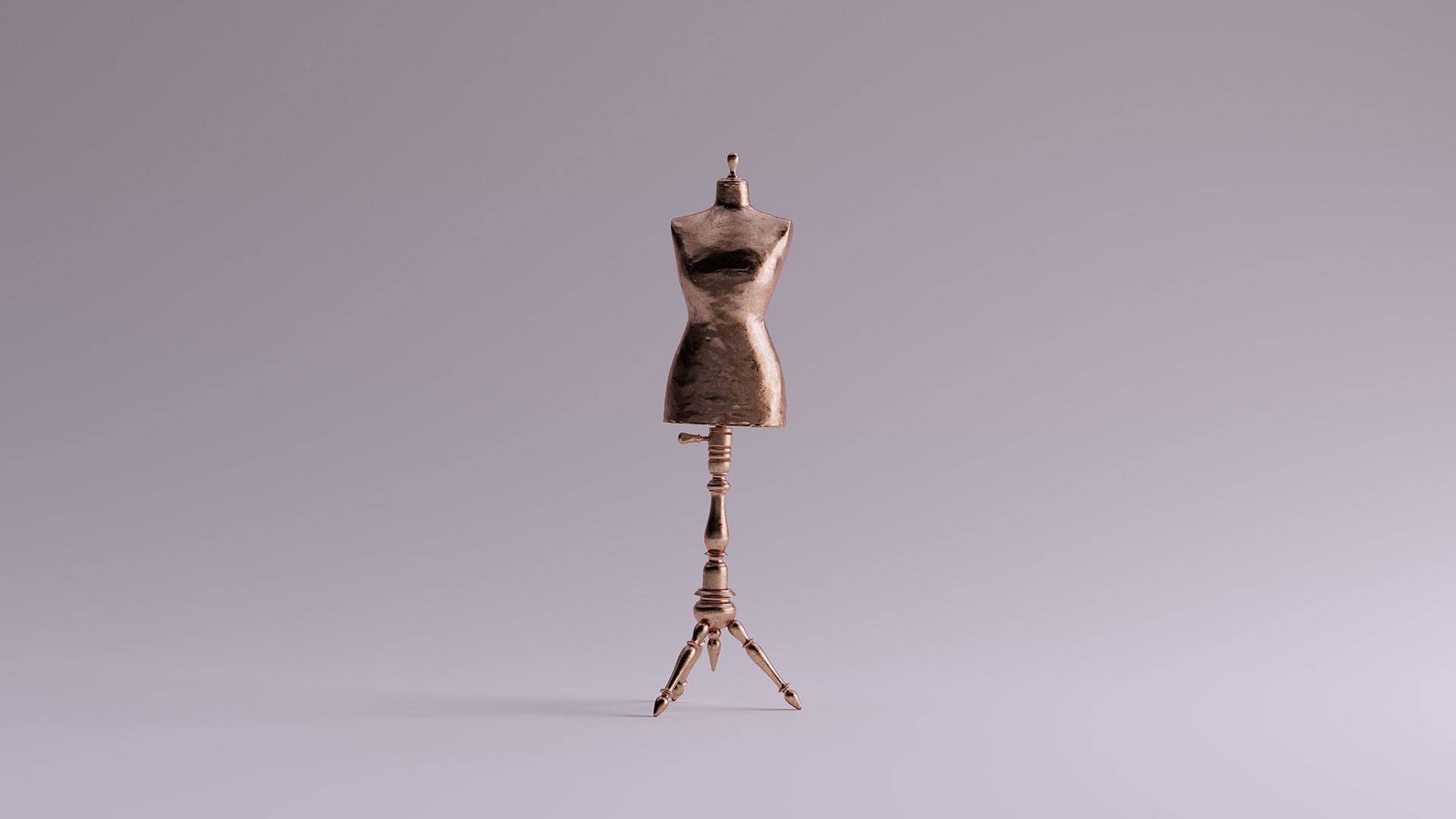 Last April, stuck at home under COVID-19 lockdown with two small kids, Swetha Mohan needed a hobby.
She borrowed her husband's sewing machine, which he used to make lightweight backpacking gear. He taught her to thread it. 
She was soon hooked.
"I started off teaching myself to make pillowcases, and tights for my daughter. I used YouTube, and followed a lot of bloggers online, and taught myself to just start sewing," she said. 
"And then I found the indie sewing community on Instagram and that was it."
Sewing's popularity at the start of the pandemic was well-documented, as folks learned to sew their own face masks and made them for medical workers. 
On TikTok, creators documented their "thrift flips," turning thrifted clothing into trendier pieces. In some places, sewing machines sold out. 
But sewing's recent rise in popularity is not just connected to the pandemic. It is inextricably linked with the broader ethical and sustainable or "slow" fashion movement, which prioritizes quality over quantity.
Think: capsule wardrobes, thrifting and small retailers versus fast fashion brands.
The ethical and sustainable side is one reason Mohan is still sewing, one year later. She's seen documentaries like The True Cost, which exposes the effects of fast fashion on underpaid workers and the environment. 
She hasn't purchased any clothing since. 
"Fabric is expensive, and especially buying good, ethical fabric is pricey, but you make the garment and you take care of the garment, and you really cherish it," she said. 
"And when you wear it, you know that this is a really good piece."
A growing community
While the label "ethical and sustainable" is often used in a broad sort of way, not all clothing made with this label is the same. Some brands are more ethical than sustainable. Some brands are more sustainable than ethical.
Clothing can be ethical when it is made under fair conditions at all stages of production. 
It can be sustainable when its production techniques minimize harm to the environment.
Home sewing, too, isn't automatically ethical or sustainable. By nature, it is a "slower" fashion than mass-produced fast fashion clothing. 
But it can be made more ethical and sustainable through the fabric sewists source as well as the longevity of the clothing they produce.
In addition, some sewists practice what is called zero-waste sewing: creating garments with little, or no, discarded fabric, a practice that has roots in traditional dress such as the Japanese kimono and the South Asian sari.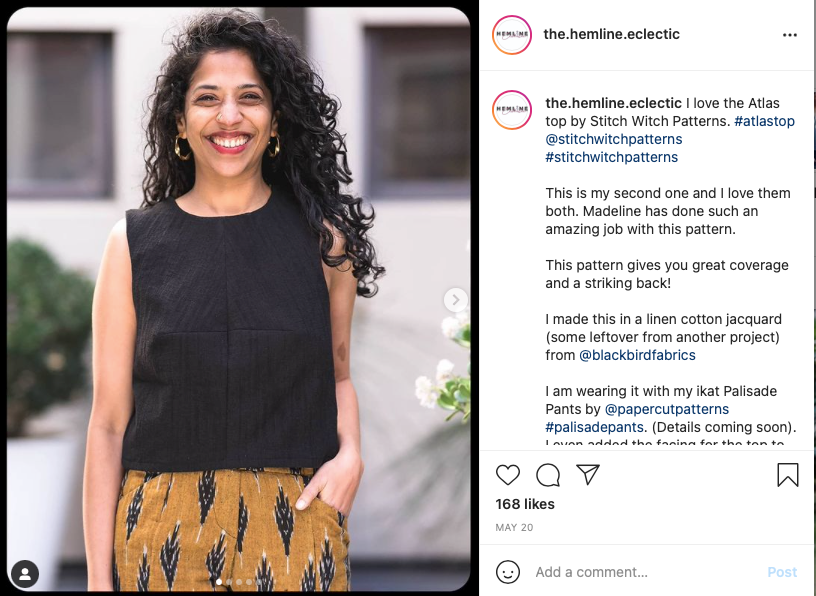 The broader resurgence of home sewing over the past 30 years can be tied to the late 1990s "Do-It-Yourself" craft movement, as well as the popularity of television shows like Project Runway.
On Instagram, there's an entire community of folks to help you get started. Mohan has a blog there, as The Hemline Eclectic, and has seen her follower count steadily grow since she began sewing last year.
Creators post photos of their clothing and talk about the craft. Indie sewing pattern brands like Paper Theory, Helen's Closet, Grainline Studio, True Bias and Blackbird Fabrics have a large presence.
The designs are often as modern and fashionable as ready-to-wear brands.
It's not just sewing pattern companies. Clothing and accessory brands are getting in on DIY, too.
In NYC, Lingua Franca, known for its embroidered cashmere sweaters, recently began selling virtual embroidery workshops.
And in California, ethical and sustainable brand Tuesday of California recently announced it will release the patterns to much of its ready-to-wear clothing. 
The brand already sells a DIY knitting kit, and has plans to release a DIY quilting kit.
Nikki&Mallory, a small-batch, made-to-order handbag brand, also offers bag-making workshops — sometimes to folks who have never worked with leather before.
For owner and designer Treasure Mallory, offering DIY isn't just hopping on a trend. Teaching is personal.
After years in the television and film industry, then fashion design school, she found her calling making bags — first, fabric, and eventually, leather, all self-taught.
She wants to be the resource she didn't have at the time.
"I pride myself on being an advocate to inspire. I teach my craft to others because I don't want to keep all of this knowledge to myself. I'm not that creative who wants to hoard everything," she said. 
"I want people to learn because when I was coming up as a creative, I didn't have anyone to go to with questions. I didn't have anyone to to teach me anything about my craft. I truly believe in each one teach one."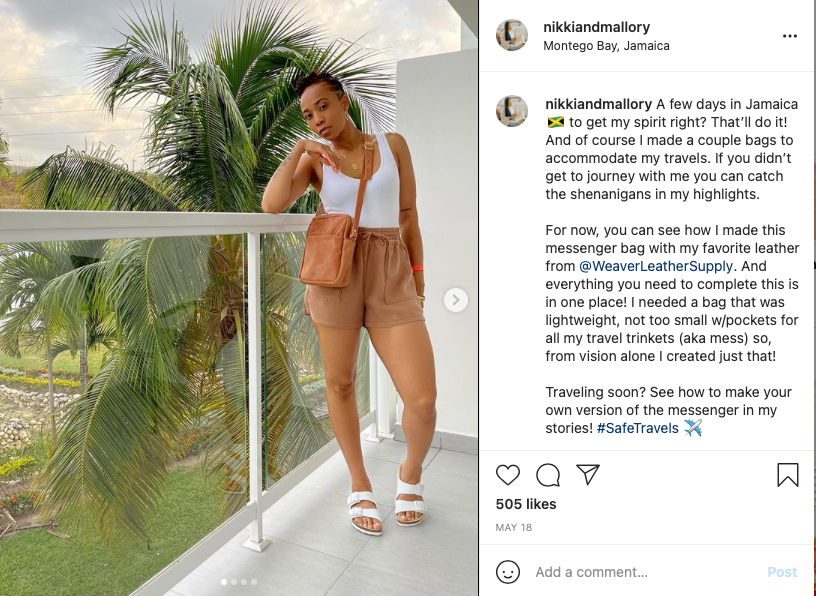 Who does DIY leave out?
Ethical and sustainable clothing is often criticized for its higher price point. Similarly, home sewing and crafting can be costly.
Fabric prices are expensive, and rising. The least expensive sewing machines are a few hundred dollars. But advocates say the cost is worth it, when you consider the quality and lasting power of the clothing and accessories you create. 
A 2019 study from Clothing and Textiles Research Journal interviewed female sewists ages 20 to 40, a growing demographic in the sewing world, about their motivations for sewing.
The women said sewing was personally fulfilling, an investment in themselves and a way to have more control over their appearance and clothing consumption.
For women who have body types outside the standard size range, who may be petite or plus-size, sewing gives them a better fit and more confidence in their appearance, the study found.
The learning curve isn't as steep as it looks. Mohan said modern sewing patterns are often accessible even for beginners.
"People like Helen's Closet, they make such wonderful instructions on how to sew that particular garment that you don't actually need to take sewing classes," she said. 
"If you can follow instructions and you can find people doing sew alongs online for free. All you need is to try."
Despite some of the sewing community's focus on ethics, some say it leaves behind creators of color.
After George Floyd was killed last summer, Black sewists came together to form Black Makers Matter to "implement cultural change in the sewing and crafting industry."
They were disheartened by the lack of response from the sewing industry to Floyd's murder, and said the industry was made for older white women — even though it has deep roots in the African American community.
Mallory built her business's reputation on quality and style. But her audience expanded even more after Floyd's death, as Black creators gained more visibility.
"You typically see all white women being promoted and praised for their creativity. In magazines and articles you see white women. You weren't seeing the Black sewists, the Black leather crafters, the Black knitters," she said.
"But then after the BLM movement, it was like, oh, now I'm hearing from everybody! You guys finally get the picture that creatives of color are out here, we exist too."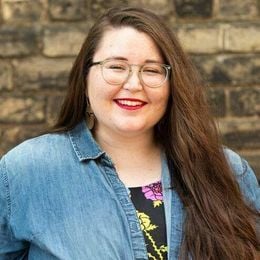 Gretchen Brown
is an editor for Rewire. She's into public media, music and really good coffee. Email her at
[email protected]
, or follow her on Twitter @gretch_brown.