Why You Shouldn't Ditch Your Friends When You're In Love
by
Julia Ries
There's something magical about the start of a new relationship. Suddenly, you have a new person to dissect, understand and connect with. The rush of a fresh, electric spark can be intoxicating. It's natural to want spend as much time as humanly possible with your new love interest and soak up everything they have to offer.
Far too often, though, people become transfixed, swept up in the excitement of their new relationship and begin to let other aspects of their life fall to the wayside. They see their friends less, stop going to the gym and skip out on work happy hours.
"In the beginning of a relationship, people are excited, can become wholly consumed by infatuation or interest, and tend to want to spend all their time with their new partner," said Nicole Issa, a licensed clinical psychologist and founder of the Center for Dynamic and Behavioral Therapy.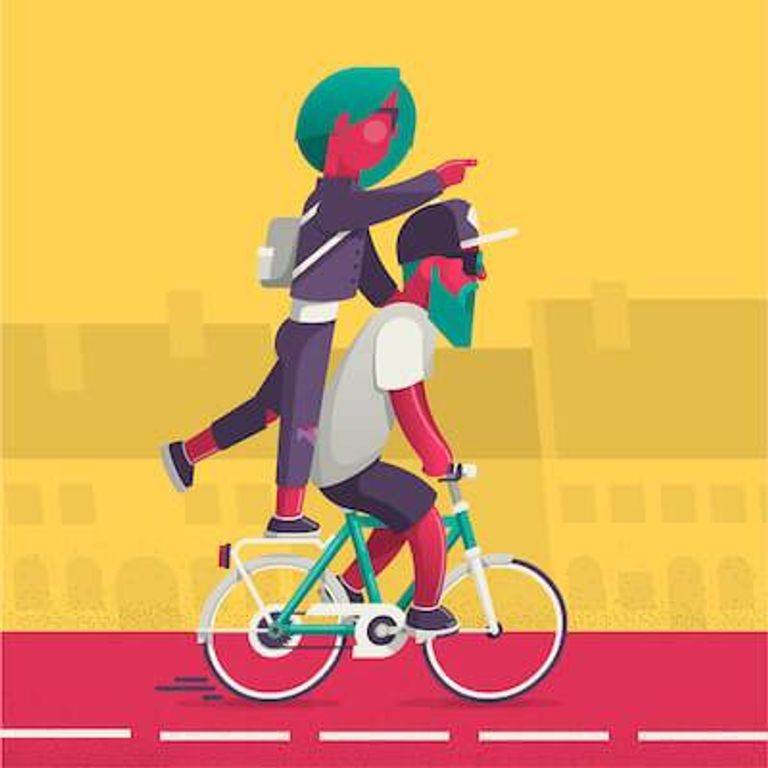 "It is easy to establish an insular relationship, especially if you really connect with your new partner on multiple levels."
But experts warn couples against developing such isolated partnerships. The effects can be downright devastating — to your own wellbeing, your friendships and the relationship itself.
In fact, research suggests that having solid friendships can significantly alleviate the stress of conflicts between romantic partners. Here's why.
You've got needs
Let's face the facts: no matter how much your partner fulfills and satisfies you, no one person can meet all of your needs. Us humans are needy. We crave connection, love, support, encouragement, play — the list goes on and on.
"In order to maintain a healthy, happy relationship, you need a sense of identity outside of your partner," said Jillian Weis, a licensed clinical social worker and marriage therapist in Boulder, Colorado.
---
"It puts too much pressure on a relationship if you expect just one person to meet all of your needs."
It's best to distribute the load across multiple people. Humans were made to live in communities and rely on a group, not just one person.
Every person in our lives serves a particular purpose. For example, colleagues can understand and relate to the specific demands of your professional life, while childhood friends may be a source of fun, adventure and play. Different types of relationships fulfill different needs.
Different perspectives make the world go round
Say you get into a fight with your partner. It is totally normal — and healthy — to call your friend and give them the scoop on what went down.
In this sort of situation, friends can provide a ton of emotional support and help us keep our self esteem in tact — especially in times of self-doubt. In addition, talking it out with your friends can help you see things from a different perspective.
"It is important to talk about the relationship and (doing so) can actually be beneficial to it," Issa said. "You can get important feedback on your own behavior or it can be helpful to get a third party's opinion."
If you're wrapped up in a fight with your partner, you may be too emotionally invested to clearly understand what's going on. Friends can help provide clarity from an objective, outside viewpoint.
[ICYMI: Do You Argue With Your Partner Too Much?]
How to talk about spending some time apart
Ready to sit your partner down and tell them you're in need of some good, clean space? Great.
First things first, know there is absolutely nothing wrong in wanting to spend some time apart. In fact, spending time with other people and nourishing those relationships can breathe new life into your romantic relationship, Weis said.
That being said, if you and your partner are accustomed to spending all of your time with one another, approach the conversation gently and empathetically.
"Make sure you tell your partner that... your friends are really important to you and your well-being, and even though you may want to spend all your time with them, it is important to see your friends," Issa said.
She also suggested telling your partner that wanting to hang out with friends does not mean your relationship is lacking anything or that you're pulling away. Be gentle, be honest and be open.
Remember: there's nothing wrong with wanting a bit of space — and not saying anything isn't going to do anyone any favors, Issa added.
A strong social network not only improves your health, but it can help your relationship flourish as well. Not to mention, having a life outside of your relationship will, in the very least, give you more to talk about with your partner and likely up the passion a notch.

Julia Ries
 is an L.A.-based writer covering health, wellness and life-type stuff for Rewire, HuffPost, VICE and Healthline, among other publications. You can see her work at juliaries.com.