Discovering New (and Old) Worlds Through 3-D Tech
by
Christine Jackson
Most of us will never be able to stand in the interior rooms of an ancient temple, climb on hands and knees through a millennium-old mine or visit a marina lost to time.
However, thanks to 3-D scanning, archaeology is becoming not only more intricate, but more accessible. In a new PBS series, "Ancient Invisible Cities," archaeologist Darius Arya brings viewers along on visits to architectural and historical gems of the ancient world and uses 3-D digital models to help show viewers what once was.
The series starts off with 3-D modeling of the ancient Erechtheion temple in Athens. Known primarily for its iconic Porch of the Maidens, it's a structure that's architecturally baffling compared with the nearby Pantheon.
"The building is the challenge for us, and we've got to use technology to try and unravel it," said Matt Shaw, the architect heading up the scanning projects, in an episode of the series.
Reconstructing it requires scanning the inside and outside the structure, as well as gathering drone footage, and compiling these images using a process called photogrammetry.
The finished product is a super-detailed digital model that allows researchers to see into the past without deconstructing the present and offer unprecedented access that makes the temple's design more clear. It can even be translated to virtual reality at various scales.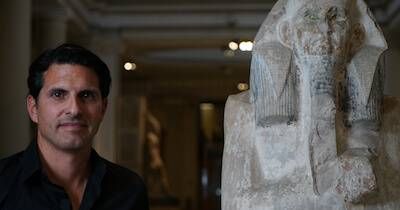 And that's just the beginning. In "Ancient Invisible Cities," Arya visits sites throughout Athens, Cairo and Istanbul (ancient Constantinople), offering insight into these giants of ancient civilization and what they brought the world.
But unraveling the intricacies of ancient architecture isn't the only use for 3-D scanning and modeling. This tech is on track to improve several fields. Here are just a few ways it's making its way into people's lives.
1. Preserving the past
Museums and world heritage organizations have embraced 3-D technology as a form of preservation, but also as a teaching tool.
Through 3-D scanning and printing, these organizations can produce models of art and antiquities that can be touched by visitors who are visually impaired. The models can also help restore important art damaged or destroyed by natural disasters or conflict, such as the Lion of Al-Lāt in Palmyra, Syria. The 2,000-year-old statue was moved and restored using 3-D printing technology after being damaged during the ISIS occupation of the city.
2. Saving lives
For the past 13 years, professorial father-son duo Phil and Anthony Butler of Christchurch, New Zealand, have been working on a 3-D molecular scanner with the ability to detect cancer and other diseases in the body.
The MARS spectral X-ray scanner produces detailed images in higher resolution than a CT or MRI scan and could reveal irregularities earlier. The first scan of a human (Phil Butler himself was the guinea pig) took place this July, and a clinical trial of orthopedic and rheumatology patients at New Zealand hospitals will be next.
3. Finding the perfect fit
While some retailers jumped on 3-D for customer service early (Bloomingdale's first brought in body scanners in 2011), others are now embracing them to help shoppers get the most accurate measurements possible.
Companies such as Bodi.me and Body Labs work with major retailers to take the guesswork out of online shopping for your size. 3-D digital avatars help consumers better visualize how stores' sizing systems will work for them.
Amazon acquired Body Labs in October 2017, and The Wall Street Journal reported that the online giant started a 20-week survey of the tech in May. So, trying to guess which size jeans to order on Prime could get easier soon.
"Ancient Invisible Cities" premieres on PBS on Wednesday, August 29. Check your local station's schedule for broadcast dates and times, or stream online at PBS.org.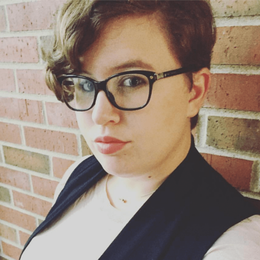 Christine Jackson
 is a Missouri-based writer and editor who loves the arts but never seems to write about them. Her holy trinity includes the St. Louis Blues, David Bowie and whoever invented iced coffee. You can find her on Twitter sharing snarky quote tweets @cjax1694.