'Not Defined By Trauma': How 3 Women Cope With PTSD
by
Gretchen Brown
Editor's note: This article contains mentions of suicide and sexual assault.
If you or someone you know may be considering suicide, contact the National Suicide Prevention Lifeline at 1-800-273-8255 (en Español: 1-888-628-9454; deaf and hard of hearing: 1-800-799-4889) or the Crisis Text Line by texting 741741.
The nightmares began as Summer was finishing up her last semester of college.
She didn't know why they were happening. And she didn't want to know, afraid that something was seriously wrong with her.
"I was punching and kicking in my sleep," she said. "I was barely sleeping at all, very suicidal."
Summer was diagnosed with post-traumatic stress disorder after attempting suicide in 2017. Getting help — though scary — cleared the dark cloud over her head.
Last week, she graduated from a therapy program called dialectical behavioral therapy, which included an individual therapy appointment and a class every week.
"I feel like it was what was fundamentally missing from my life," said Summer, now 24.
"I actually see myself having a future for the first time in years because of it."
Who can have PTSD?
PTSD can affect anyone who has experienced a traumatic event or a series of them.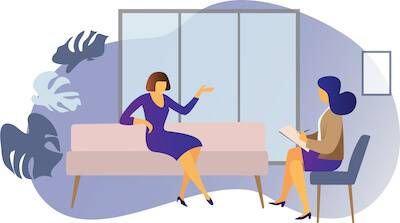 That includes military service members and veterans, though it affects a much broader range of people than that.
The median age for onset of the disorder is 23.
And it can look different depending on the person.
"You have symptoms that tend to be kind of intrusive, so they are disrupting your normal functioning, that can look like involuntary memories of the traumatic experience," said Tim Winchell, a licensed clinical social worker.
"You can have avoidance, where you're trying to either consciously or unconsciously avoid reminders of a traumatic experience."
Other times, it can look like irritability, aggressiveness or difficulty remembering things.
"Little things like my wallet being stolen brought back all those feelings of the trauma I had experienced," Sarah Colford said.
She was first diagnosed with PTSD in 2006, when she was 21.
"You don't know what's going to bring out that PTSD. Nobody can say, 'This is what your PTSD looks like.'"
Because of that, everyone's recovery looks a little bit different.
If you think you might be experiencing PTSD symptoms, it's important to get evaluated by a professional, like a therapist, Winchell said.
You can also go to your regular doctor first. They'll likely refer you to a therapist or psychiatrist.
Therapy sessions can help you figure out ways to cope day to day.
Finding their people
A good support system helps lots of people living with PTSD, Winchell said.
For Colford, leaning on her partner has been vital for self-care.
Colford's PTSD stems from sexual abuse. Her partner has war-related PTSD as a military veteran. Both of their traumatic experiences happened days apart, before they were in a relationship.
---
"It's definitely not an easy thing to have two people (with PTSD) in a relationship, especially being so close to each other's trauma," she said. "But it makes me understand some more."
That's important when things like her partner brushing her arm a certain way can lead to a flashback.
It's not always something Summer feels comfortable talking about, but having someone there to listen when she wants to talk makes a difference.
"My sister is very supportive of me and my friends are too," she said. "They understand if I can't go somewhere or do certain things because of triggers and never make me feel bad about it. I am really thankful for that."
She's had to separate herself from other family members who aren't supportive.
Mindfulness, meditation and spirituality
When Marie, 23, is in panic mode from her PTSD, she will breathe deeply and close her eyes.
It's the same method she uses for her generalized anxiety disorder.
"Sometimes just trying to meditate can really help me even if I can't be successful at it," said Marie, who asked that her real name not be used for her privacy. "A lot of times removing myself from the physical situation, environment, room and getting outside helps calm me. I love nature so getting outside to take a deep breath and just sit in silence and try to turn off my mind has been so incredibly helpful."
Other times, Marie will do something "creative or tedious" when she's feeling triggered. She'll paint her nails, color in a smartphone app, take photos, go for a walk, cross stitch or play solitaire.
Those activities help by keeping her busy and preventing her from withdrawing.
She's also adamant about letting herself cry when she needs to.
Colford has found tapping into her spiritual side helpful.
"I am very spiritual and I'm Native American, so I visit the Great Spirit each day, I have some rituals that I do," Colford said. "I put tobacco out and say a prayer over it. I just ask for the grace to move on throughout my day."
Seeking professional help
Marie has a regular psychiatrist and therapist, and that has helped her separate her PTSD from her environment, she said. It's helped with most of the locations that can trigger her.
Most of her PTSD is from her parents' divorce during early childhood. She was first diagnosed in 2015.
But she had an additional event in 2016 — witnessing a suicide — that brought those feelings to the surface again, and led to a confirmation of her diagnosis.
"This was one of the events that brought every repressed childhood trauma to the surface and every truly horrible thing that had ever happened to me," she said. "I think it was then that I truly believed I had PTSD and it wasn't just an acronym on a doctor's note pad anymore."
Today, she'll avoid the spot she saw the suicide as much as she can. And she's continuing medication for her depression and anxiety, which helps.
Colford has been seeing a trauma therapist for about a year after previously taking a three-year break from therapy. She said it's been hard to find a therapist she can fully trust.
Any time she shares her story, she's making herself vulnerable for judgement. But that risk is mostly worth it, she said.
"I try to do as much public speaking as I can in regards to my trauma, because if my story can help anybody, that's what my goal is," she said.
---
"I feel like it will always be a part of me. And that's why I try to turn it around and turn it into something positive."
Summer is starting a new therapy program called Eye Movement Desensitization and Reprocessing, or EMDR.
As Winchell explains it, trauma can put your brain in a constant "fight or flight" mode that compromises your brain's ability to form and file away memories.
EMDR is thought to help rewire the brain through side-to-side eye movement called rapid eye movement (REM), the natural movements your eyes make during deep sleep.
You're then able to revisit and refile those memories.
After hours of therapy, Summer is, for the first time, able to live in the present moment. Not the past. Not the future.
"I know that I am not defined by my trauma," she said.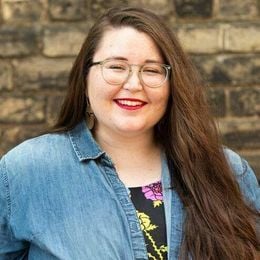 Gretchen Brown
is an editor for Rewire. She's into public media, music and really good coffee. Email her at
[email protected]
, or follow her on Twitter @gretch_brown.