In Defense of the Finsta: How My Secret Instagram Saved My Sanity
by
Kelsey Yandura
A little more than a year ago, I did something that felt very dramatic.
I went dark on Instagram.
I was going through a particularly rough season at the time, and the thought of curating an upbeat version of myself on social media seemed fake at best (and masochistic at worst).
For a while, this break provided some much-needed relief. But after a few months I missed connecting with my close friends on the platform. I wanted to send weird memes to my best friend and watch my sister's goofy dogs romp around on her stories.
I did not, however, miss the pressure to appear effortlessly "cool," nor the anxiety of seeing other people succeeding in this.
As a sort of happy medium, I decided to create a new account: one without any baggage or judging eyes. I started fresh and followed about 10 of my closest friends.
Little did I know, I had inadvertently created a "finstagram."
Let your freak flag fly
A portmanteau of "fake Instagram," finstagrams (or "finstas" for short) are private, secondary accounts that grant access only to a chosen few followers.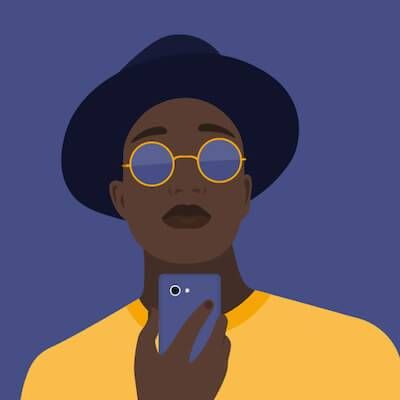 Less formal and curated than a "real Instagram" (or "rinsta"), these accounts reveal a less filtered, more intimate side of their owners.
Rather than over-edited photos and too-clever captions, finstas are the landing page for double-chin selfies, embarrassing videos and other less-than-flattering content that many Instagram users don't feel fit into their public social media persona.
Sexy finstas are also a thing. Post your risqué selfies for only a curated list of people you've deemed worthy.
The finsta trend has been growing rapidly over the past two years, especially among young women, said Erik Gregory, psychotherapist and executive director of the Media Psychology Research Center of Boston.
From teen Instagrammers to business account owners (many of whom preserve a curated brand aesthetic), many finsta users feel their private accounts allow them to present a fuller version of themselves online.
As one finsta owner explained to me: "My finstagram is just my closest friends. I post a lot more humor and selfies. I share a lot more personal information. My main account is more accessible for those who want to connect with me about my photography business or keep up with my travels."
Her finsta, on the other hand, "feels like a giant text thread with my friends."
The last holdout of online authenticity?
Reveling in privacy and connecting with friends left space to explore my own fluid sense of self, and I certainly experienced positive results.
In contrast with my main account, the photos I posted on my finsta were more vulnerable. My captions were less clever and more "existential diary." I broke grammar rules left and right, neglected the "don't offend anyone" rule and cussed up a storm.
This alter ego of mine, this girl who posted whatever she wanted with zero cares, was brave. She was courageous. She was funny. She was someone I liked. I leaned into her, both online and in real life.
Reclaiming vulnerability
My accidental foray into finstas could be a break a lot more people need. Despite its hyper-connective nature, many experts believe social media actually drives loneliness. Studies show anxiety and depression is linked with social media use.
Gregory believes this is a red flag.
---
"We can have hundreds or thousands of Instagram followers, but... we don't have people in our constellation who we can connect with, lean on, laugh with, feel supported with."
Finstas seem like an effort to reclaim this sense of connectedness online, often serving as "spaces of sanctuary" to explore a less-filtered side without the eyes of parents, bosses or the public.
"To me, (finstas are) a way of cultivating greater intimacy and authenticity," Gregory said.
Gregory's hopeful the trend will be helpful and healthy for young women, many of whom grew up online and feel pressure to  create a picture-perfect persona.
"Generally, for young females, and, increasingly, for males as well, the pressure is pretty tremendous in terms of who to be, how to be, what to look like," he said. "To me, (finstas are) a healthy trend for them. This is a way of finding resiliency."
Keeping some things for ourselves
Philosopher and writer Liz Swan believes finstas "make perfect sense" in light of a hyper-public social media culture.
They "seem to be a bit of backlash," she said. "We have been making our lives so public… This feels like a pendulum swing in the opposite direction.
"People are remembering that there is something of value to having privacy and keeping some things just between close friends. I think that's a positive trend."
I can see her point. Posting on my rinsta was a labored effort (meticulously editing photos and captions for an audience of 600 "friends," not to mention my grandparents or ex), but my finsta was a place for expression and release.
Free from fear of judgment, finstagram accounts might be a step toward exploring and understanding our values, opinions and personalities, as well as connecting with (and supporting) others away from the public eye.
Whether the finstagram experience is emotionally, socially, or professionally liberating, most finsta users agree on one thing: the freedom it provides allows an exhale they maybe didn't know they needed.
As one user noted: "Having a finsta is very relaxing."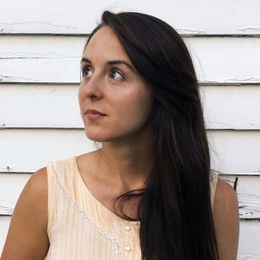 Kelsey Yandura
 is a freelance writer, editor and journalist based out of wherever the nearest library is (usually Denver).