Decolonizing Therapy: Why an Apolitical Mental Health System Doesn't Work
Undoing the narrative that 'just talking about your feelings is enough.'
by
Anuradha Varanasi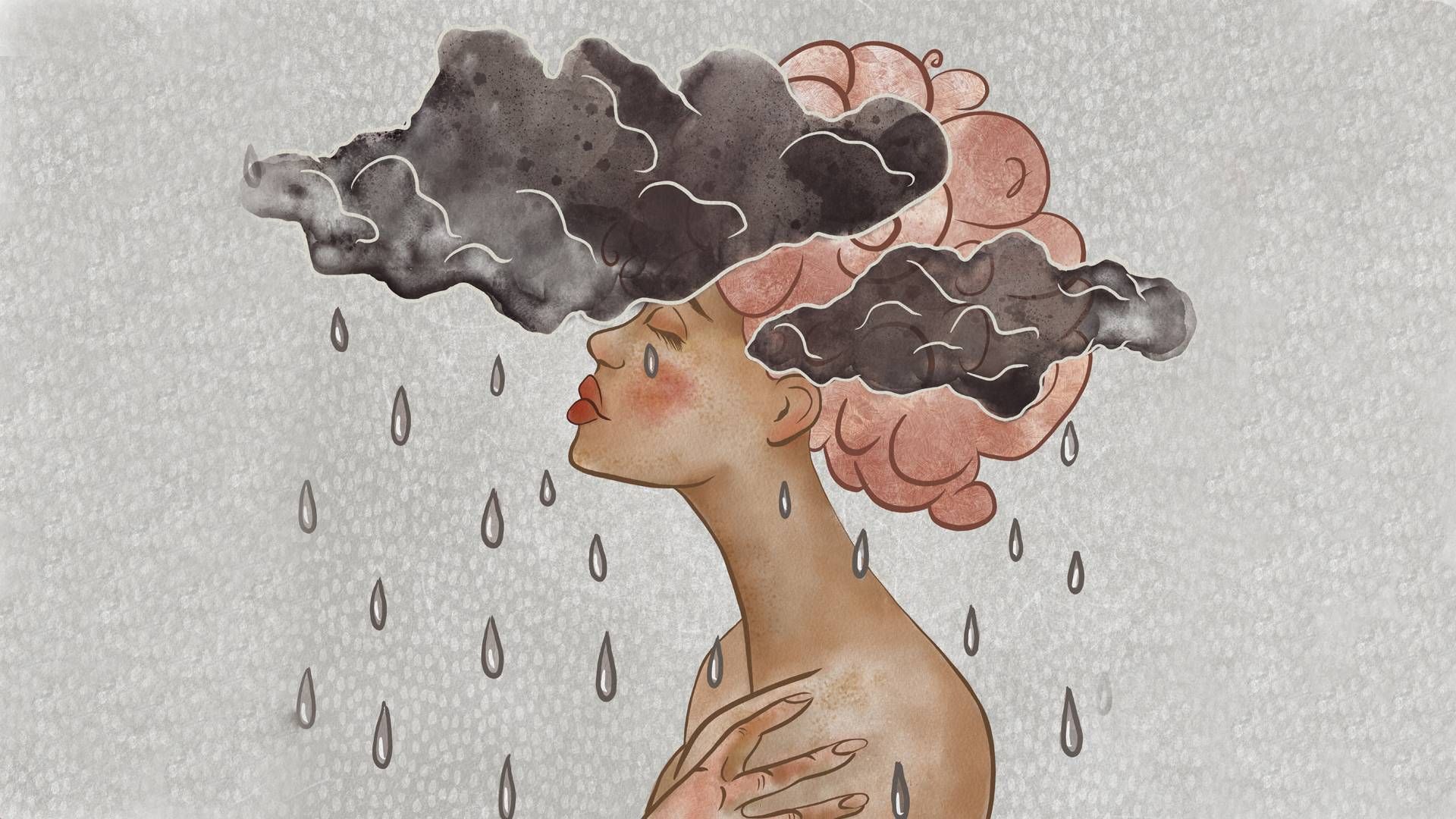 Elisa Lacerda-Vandenborn, a Brazilian theoretical psychologist, remembers her disappointing experience in therapy.
She had opted for for counseling services while in graduate school in Vancouver, Canada. During therapy, she opened up about how she was experiencing a clash of cultures and was mourning the loss of her support network back home.
Not only was Lacerda-Vandenborn operating in a culture with a different set of values, but she also found it difficult to reconcile with her own.
"Yet, the counselor did not consider this cultural aspect and instead chose to focus my self-esteem," said Lacerda-Vandenborn, who is also an instructor at the University of Calgary, where her research areas include aboriginal counseling and colonialism and eurocentrism.
"While at the time, that left me feeling invalidated and frustrated, I also found it interesting that my problems were always being attributed to my personal inability to cope."
Stuck in an abusive relationship with therapy
Traditional counseling services were designed under the philosophy and belief that people are independent and autonomous.
Even as an undergraduate psychology student, Lacerda-Vandenborn observed that cultural, socioeconomic and political contexts were never part of the equation in psychological studies. 
"As a Brazilian, I recognized that things were off. But I could not pinpoint why," Lacerda-Vandenborn said.
"In the final year of studying psychology as an undergraduate student, I started realizing how psychology as a field has been following a rigid format that was built for a particular group that has privilege and power."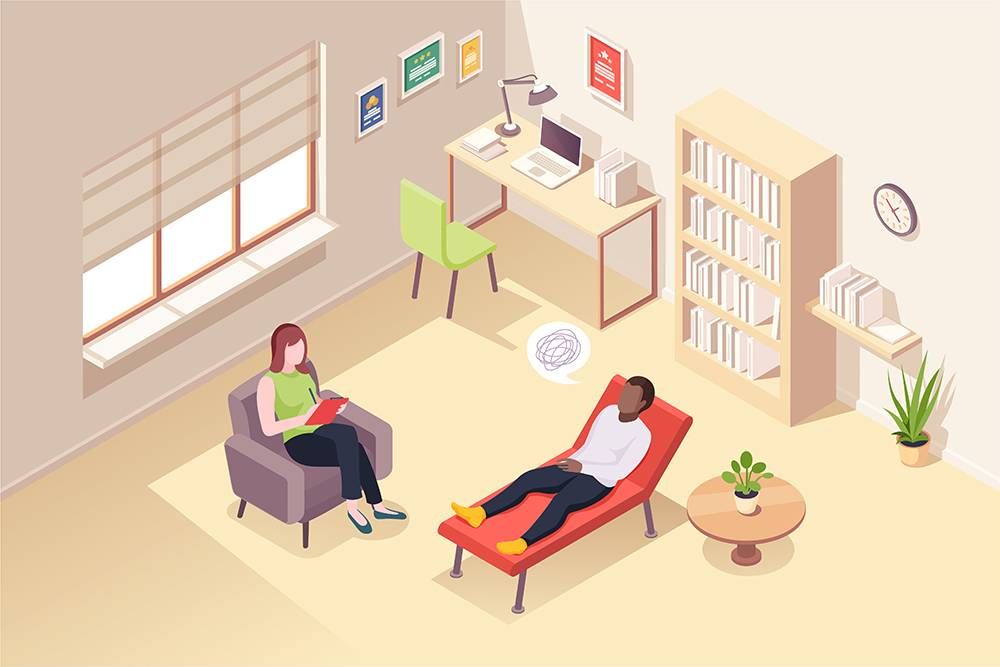 In the U.S., African Americans and indigenous communities experience disproportionately higher rates of depression because of structural racism and racial biases and prejudice.
But when they walk inside a psychologist's office feeling rightfully upset or angry, the problem is no longer about racism and discrimination. Instead, they're told they have high aggression, or problems with impulse control.
"Psychology is implicated in this process because this field created the language, tools and practices to individualize problems that are social in nature," Lacerda-Vandenborn said.
"This individualism-focused mental health system is further perpetuating the oppression of particular groups."
In the last several years, a steadily growing number of clinical psychologists have been shifting focus toward decolonizing therapy. They say some methods of therapy — like cognitive-behavioral therapy (CBT), which address "problematic" thought patterns — can be far too rigid for BIPOC communities.
In many cases, traditional forms of therapy feed into ideas of neoliberalism that disregard the context in which communities of color face racism and systemic discrimination.
For instance, people of color often face discrimination in hiring. They may be passed over for jobs even if they have all the qualifications.
But a CBT approach would say you are only responsible for your reaction to job rejections. It might ask you to consider other factors why employers selected other candidates, and take into account that hiring decisions are about specific requirements for a job and not personally about your skills, work experience and qualifications.
While that approach can be highly effective for some people, it still fails to consider systemic discrimination and racial biases.
"In many ways, it is almost like being in a domestic violence relationship because (Black and brown-identifying people) know that they need therapy and counselors," said Jennifer Mullan, a clinical psychologist based in New Jersey.
Black and brown folks can't just think their way out of racism. To believe so is Eurocentric.
"Decolonizing therapy involves looking at how the mental health industrial complex continues to inflict a lot of harm on people because it chooses to remain apolitical," she said.
"A part of this work of decolonizing therapy is about undoing the narrative that just talking about your feelings is enough."
'Nobody was identifying the big issue or the root cause, which was trauma.'
As a therapist, Mullan has repeatedly observed how darker-skinned teenagers and young adults and gender fluid or trans people frequently receive more behavioral diagnoses.
Children from BIPOC communities in particular are over diagnosed with oppositional defiant disorder and conduct disorder.
Misdiagnosis like this risks pushing children into the school to prison pipeline or the juvenile justice system.
"This is further creating more social determinants of health and problems. Nobody was identifying the big issue or the root cause which was trauma," Mullan said.
"I continue to see the intergenerational trauma oozing out from people of color we have been serving. We have also been witnessing this distrust towards mental health providers, including myself."
During her dissertation process, Mullan's psychology professor discouraged her from talking about intergenerational trauma and racism because those topics are "too political," and psychologists are "not supposed to be political."
But Mullan said getting political is necessary to acknowledge historical trauma communities of color experience.
"Back then, I experienced emotional and race-based traumatic stress and harm by professors, and in this process, I felt more alone than ever," she said. 
While Mullan maintains that traditional therapy can be beneficial for people who are trying counseling services for the first time, it could be inadequate for others who might need an oppression-focused approach.
How decolonizing therapy can address intergenerational trauma
"We still need to learn from psychology theorists other than Sigmund Freud and Carl Jung," Mullan said.
"I believe that decolonizing therapy is about looking back to indigenous wisdom for collective healing."
The work of non-white mental health professionals like Nancy Boyd-Franklin and Jamaican cultural psychiatrist Dr. Frederick Hickling — who wrote about decolonizing global mental health — are often overlooked.
Mental health professionals who are currently working toward decolonizing therapy emphasize that clinicians cannot ignore colonization and historical trauma.
"Decolonizing is more than social justice and it is not a metaphor," Mullan said.
"What is needed, perhaps, is looking at how we could bring healing back into our work. And it could be political and spiritual."
That doesn't mean you have to be spiritual to benefit from this form of therapy. Rather, it is about focusing on a more holistic view of the human being. 
Research has shown that trauma can leave a chemical mark on people's genes. But there's good news: these epigenetic changes can be reversed with trauma-focused therapy. This stops the vicious cycle of passing down generational wounds.
To make that happen, therapists need to be significantly more equipped to manage long term historical and complex intergenerational ancestral trauma. 
"We are a very emotionally intelligent generation. We are slowing down because of the COVID-19 pandemic and racial justice issues are finally being talked about after the Black Lives Matter movement in 2020," Mullan said.
"This trauma we are collectively facing is both ancestral and yet very futuristic at the same time. And I think that this level of speaking out and ferocity is healing."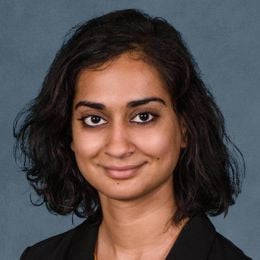 Anuradha Varanasi
is a freelance journalist and science writer based in New York City. She writes on health and climate change and enjoys long walks.