5 Ways to Declutter Your Digital Life
by
Elaine Thompson
The way you organize your digital life can have a huge effect on your mental health. Much like living in a messy home or working at a messy desk, leaving your online life in disarray can cause stress, anxiety and even depression.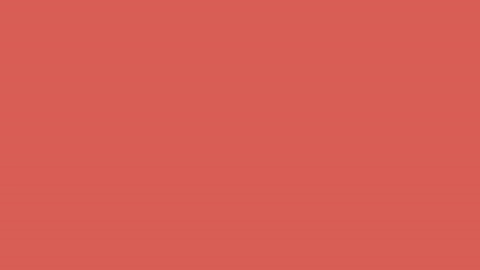 Luckily, there are tons of tools out there to help you declutter your digital life. Here are five ways you can get a fresh digital start.
1. Clean up your inbox
Email clutter is a problem that many people run into when trying to clean up their digital life, and we all know how a messy inbox can wreak havoc on our productivity levels.
When you have thousands of unread messages and even more opened ones that need your attention, you become afraid to delete anything because you no longer know which ones contain important information. This is fine for a while, until it turns into a monstrous cycle that you can't beat and you finally break down and get a new email address to start from scratch.
Fortunately, there are plenty of fixes for this. Web applications such as Unroll.me go through your email subscriptions and note which ones you don't open, offering you a mass unsubscribe option once it's collected enough information.
If you use Gmail, you can try switching to the Inbox platform, which learns your email habits as you go, prompting you to respond to important emails or unsubscribe from unread newsletters and other junk mail.
2. Organize your photos
It's happened to all of us—we're on vacation or having a perfect hair day, but when we go to take that selfie, the notification of death pops up with a "storage full" message.

Try saving your photos on a cloud drive and eliminate the need to store them all on your phone. (DropBox or OneDrive are good places to keep pictures and other documents.)
Another great photo storage option? Photo albums. There's nothing better than being able to flip through a physical book of photos and remember all of the good times you had—each photo has a purpose and a place.
Try using a photo printer to print the pictures that mean the most to you. Polaroid has a mobile printer that lets you print your phone pics immediately, but there are plenty of other options out there.
If you don't want to splurge on a photo printer, try using an app that lets you instantly purchase photo prints from your phone. Just don't forget to delete the photos after you print them to keep your digital space free. (Bonus: You won't have to worry about any "storage full" notifications during your next vacation!)
3. Take control of your social media
Outside of actually quitting social media (which, in all truth, is probably a healthy thing to do), you can work on cleaning up your feeds.
Some things you can try are:
Purging your friends and groups. This applies to all your social media platforms—when you come across someone you haven't spoken to in more than a year (or you look at their name and think "Sharon who?"), you can probably go ahead and click that little unfollow/unfriend button.
Giving the platform feedback. Facebook especially will prompt you to do this. If you're tired of seeing ads and posts from sources that have nothing to do with you, mark them as "irrelevant" so Facebook knows to stop showing you that stuff.
Muting people on Twitter. If you're wary of unfollowing someone on Twitter, you can clean up your feed by muting the people who constantly post things you don't want to see. The same is true on Facebook—remember you can always unsubscribe from someone rather than unfriending them. Their posts will stop showing up in your feed, but they won't know.
Your social media feeds should be places of inspiration, information and connection. If you feel overwhelmed and annoyed by what you're seeing, it might be a sign that a digital cleanup is necessary.
4. Properly oversee your home
Keeping a home maintenance calendar, managing inventory for insurance purposes, tracking budgets and costs for remodeling projects and understanding your home value can be a real headache.
Most people end up using a hodgepodge of systems cobbled together to keep track of every aspect of their home.
According to John Bodrozic with HomeZada, this digital clutter makes it hard for people to remember which system is holding which set of records they are looking for.
This clutter also creates an environment where the information stored in different places have no digital relationship with each other, preventing a homeowner from getting a holistic view of everything they're trying to keep track of.
One solution is to to make your smart appliances work for you. Home management expert Eva Chau with Just Energy said smart home appliances control your energy costs so you don't have to navigate fluctuations in monthly costs. Chau said you should "utilize the reports on your smart thermostat or water system to create a comprehensive budgeting and maintenance system."
5. Get rid of old stuff
Is your computer desktop wallpapered in random PDFs, Word docs, spreadsheets and who knows what else?
Jen Cohen-Crompton, a small business productivity expert and editor-in-chief at The Neat Company, believes many professionals today struggle with "digital hoarding."
In an interview with Business News Daily, Cohen-Crompton suggested evaluating every document you own to "eliminate duplicates, get rid of things that are outdated, and delete (files) that no longer serve you."
This applies to more than just your desktop. If you're a digital hoarder, you probably have a lot of other unused online subscriptions and accounts, which can actually be a huge safety hazard.
Get rid of unused or unwanted subscriptions by using tools such as accountkiller.com or the justdelete.me tool from backgroundcheck.org. Unused or old subscriptions are particularly vulnerable to hacking, especially if you have sensitive information on any of these sites (credit card info or saved passwords).
Speaking of safety: Back up, back up, back up!
According to technology expert and Acutulus Chief Executive Officer Ed Parsons, "before any digital decluttering begins, it's vital that you have a sound and reliable backup of all files, emails, photos, etc."
Any kind of clutter can make it difficult to focus and be productive, but digital clutter can be especially draining when you rely on online tools to help you do your job and manage the basics of your life. Luckily, a new year is a great time to shift your focus and start your journey to a decluttered digital life.
Have you tried any of these tools or strategies for decluttering? Did you notice a difference in your focus or organization? Share in the comments!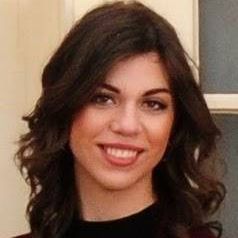 Elaine Thompson
is a writer with articles in multiple publications, including VentureBeat and MindBodyGreen. She writes about everything from from tech to business practices to lifestyle. Elaine's skills include shower singing, burning her tongue on Pop-Tarts and quoting "The Emperor's New Groove." She is based out of Salt Lake City where she lives with her two cats, Weasley and Omen.