De-Stress Your Commute and Have Better Mornings
by
Liz Brown
Having a job is awesome. Getting there? Not so much.
For most of us, commuting to work is something to endure. And usually, it comes with a side of stress. When you have to squeeze into a packed bus or drown out honking horns with the radio, or if you're simply running late, commuting can feel like a job in itself.
The U.S. Census Bureau says the average U.S. commute is 26 minutes each way. It's no surprise that the top public transportation commuters live in New York and San Francisco.
Whether you're wasting gas in bumper-to-bumper traffic or getting close and personal with strangers on the subway, those 26 minutes can leave a lot to be desired. But there are ways you can make the journey more pleasant and less stressful.
When time isn't on your side
A recent Gallup study found that more U.S. commuters are getting to work via public transportation than ever before, with those who live in the suburbs having the longest and most stressful commutes. Some of those commuters with long journeys have even reported experiencing health problems, like back pain and fatigue.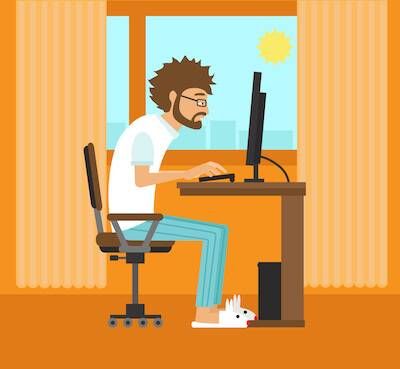 "Commuting to work is stressful by definition. Most of us have to arrive at a specified time to be faced with a mountain of work or meetings," said social psychologist Susan Newman, author of "The Book of No: 365 Ways to Say It and Mean It and Stop People-Pleasing Forever."
"In other words, you are expected to 'perform' well every day at a mandated start time. For most, there's not much flexibility in your schedule that allows for tardiness."
Young workers are driving trends with the ways they get around, according to a study by the American Public Transportation Association. Rather than sticking to one mode of transportation, millennials are likely to choose the best fit for the trip, whether that's driving, biking or taking public transportation.
Forty percent of millennials said they like to take public transportation because it allows them to work while they travel.
Joscelynne Ramirez, who works in marketing in San Francisco, takes the the San Francisco Municipal Railway, or Muni, to work daily.
"Squishing into a really crowded bus and sometimes even having to wait for a couple until I find my way onto one" is the most stressful thing about the 25-minute journey, she said.
---
"It can get stressful if I have an early morning meeting. I have to make sure to allocate enough time. Once it took 45 minutes to get to work because I needed to wait for four buses until I was able to squeeze my way into one."
If even the thought of getting out the door at the right time stresses you out, you're not alone in that, Newman said.
"Time is almost always the culprit in a commute — not enough of it," she said. "Even when you think you allowed sufficient time, it dissolves. You try to do one more thing at home, you get out the door late, unexpected traffic, roadwork, contingencies you hadn't planned for."
Do yourself a favor
The work commute is a fact of life — unless you're one of those lucky folks who works from home. But you can make it easier on yourself. Here are a few things to consider before tomorrow morning.
1. Leave early
Shift your morning routine to build in more time for yourself. You can do this gradually if you're not a morning person.
"If I take the bus past 8 a.m., it's a mess," Ramirez said. "If I just wake up a little earlier and leave my house just 35 minutes earlier, I could avoid all this stress."
Even if you give yourself too much time and get there early, it's better than the alternative.
"Personally, I make it a habit of trying to leave earlier to allow more time than I need," Newman said. "It's much less stressful to wait for others than to know they are waiting for you."
2. Plan your day accordingly
Newman suggests avoiding scheduling critical meetings or calls first thing in the day.
"If someone requests a meeting time that will add to your stress, ask to delay it 15 or 30 minutes to allow for travel mishaps or unforeseen traffic," she said. "A delayed start will be quite often be accepted and your value to the organization will not be affected."
3. Ask for help
If there's another person in your household, ask them to take on some of the morning responsibilities, Newman said. This can help de-stress your morning and allow you to focus on getting ready for work.
4. Think ahead
Having a plan before commuting can help ease or eliminate morning stress.
"Get organized the night before," Newman said. Get your lunch ready, pack your work bag and lay out your outfit.
"That eliminates standing in the closet in the morning figuring out what to wear."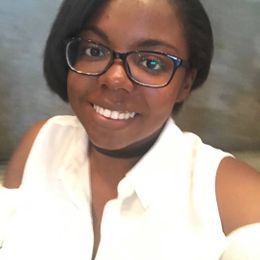 Liz Brown
 is a San Francisco-based writer and copyeditor whose day job is in marketing and communications. Her passion lies in finding the unique angle to every story. Follow her ramblings on Twitter at @lizb411.