How Dating Diabetic Killed My Self-Esteem — and How I Took Control
Diagnosed as a pre-teen, I struggled with my diagnosis for years.
by
Kui Mwai
I woke up in Tyler's bed panicked, freezing and wet. Dazed and confused, I started to recognize the dampness around me. I was mortified at my body's betrayal. As I began to catastrophize about Tyler's reaction, I heard peaceful snoring coming from the other side of the bed. Relieved, I snuck to the bathroom to cool off.
Once I closed the bathroom door the frenzy began. I ripped off his shirt, now drenched, and prayed it would dry by morning. I washed my face and caught a glimpse of myself in the mirror. I looked tired, worse than "it's 5 a.m. and I haven't slept" tired. I recognized that kind of exhaustion. I squeezed my eyes tight to erase what I'd seen and returned to bed.
I couldn't fall back asleep, mostly due to my commitment to hiding the section of the bed that I stained. Traumatized by "sweat-gate," the next week I avoided sleepovers with Tyler like the plague. Noticing my retreat and not caring enough to inquire why I was pulling away, Tyler pulled the plug on our relationship.
It wasn't the first time
The night sweats I experienced were a symptom of my diabetes. I was diagnosed with diabetes when I was 13 years old, in the way most young diabetics are. I started losing a ton of weight, was constantly tired and drank gallons of water.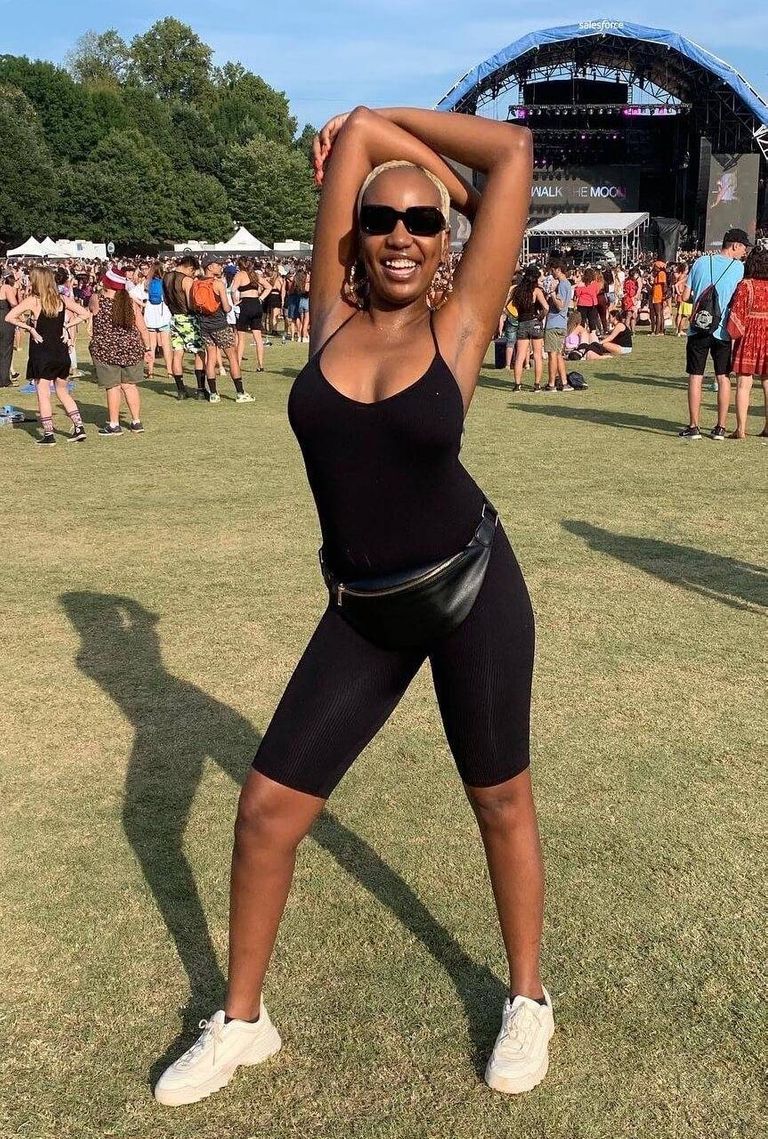 My mom pressured me to go to the doctor, but I refused. The incident that pushed me over edge happened one afternoon, when my mom picked me up from school. Once we drove off, I felt a pang in my bladder, a pang that I had come well accustomed to over the last few months. I needed to pee. Bad.
Noticing my discomfort, my mom burned rubber on those suburban roads like we were in a high-speed chase. As she was opening our front door, I felt warm liquid race down my legs, staining my, ironically, yellow-colored skinny jeans.
We went to the doctor the next day. Before my mom could finish running down the list of my symptoms, the doctor instructed the nurses to take my blood sugar. And just like that, coming in with a blood sugar reading of 425, I was a diabetic.
Insulin pump blues
The next few weeks were consumed by carb-counting classes, punctured oranges — victims of my insulin injection practice — and family therapy sessions about adjusting to a diabetic life.
Being at the start of adolescence, I wasn't dating yet, but interest in it was budding. I was curious. But as I fantasized about school dances and first kisses, I was hit with the reality of my situation. How could I count my carbs while on a dinner date? Would I have to sneak injecting myself before eating? When would I tell him I'm diabetic?
Nick Jonas was my small sliver of hope. He was diagnosed with diabetes that year, and he was my idol. I thought, here's a rockstar with the same illness as I have and he's successful. If he can be desirable and diabetic, maybe I can too.
But my hope was short-lived. My doctor decided to put me on an insulin pump. Back then, they were bulky and sat on your waist of your pants like a pager. I hated it. I was a freshman in high school and planning cute outfits that hid my pump was a nightmare. I was terrified of hugging guys, out of fear that they would feel my pump and be repulsed.
Honeymoon, and back again
I followed my insulin and food regimen religiously, and, because of that, my body experienced a "honeymoon phase." For seven years, I no longer required medication to manage my diabetes.
A switch flipped when I was no longer insulin-dependent. I saw my body differently. I was strong. I could stand on my own two feet without needing medication to survive. That strength felt sexy.
But the honeymoon was over before I knew it. Similar to my struggles when I was first diagnosed, my sophomore year of college I lost a lot of weight. I went from 150 pounds to 90 pounds in four months. This time, my weight loss was received with mixed reactions. Some thought I was anorexic, but most thought I looked hot.
I was suffering from a diabetic complication called diabetic ketoacidosis, or DKA, in which your body shuts down due to a lack of insulin. Throughout my battle with DKA, I found myself drowning in insecurities yet again. I was angry and lost trust in my body and myself.
Time to heal
I was intrigued to discover that my smaller size broadened the range of people who were interested in me. I started to get a lot of attention from men outside of my race, which was a new experience for me.
At first, it was exciting. My mass appeal felt electrifying, and inspired me to view myself outside of the bounds I previously had. The effect I had over all different kinds of men made me feel powerful, so powerful that for a while, I convinced myself that's all my insulin-deprived body needed to make a full recovery.
But as time wore on, the spell wore off. The rush I got from the smiles in bars and winks on the street was soon outweighed by the how bad I felt. I couldn't pretend anymore. The physical pain I felt wore me down, and revealed the emotional pain beneath the surface.
This wasn't me, and I couldn't rebuild a sense of identity and a strong relationship with my beauty by way of potential suitors.
That's when the healing started. I had to recognize and come to terms with the state of my mental and physical health. I had to reinvest the time I was spending distracting myself into doing the hard work: resting, incorporating insulin back into my life, learning to see and love myself in all forms.
Taking the time and space to do that helped me gain weight and, more importantly, emotional stability.

Kui Mwai
 is a freelance writer based in Washington, D.C. Her passion is using the written word to bring authenticity, humor and truth to issues that face communities she is a part of: the black community, the international community, the feminist community. She prides herself on using her third culture perspective to offer compelling and fresh commentary on a myriad of social topics, from women's issues in Sub-Saharan Africa, to black culture in America.