Can Dating Apps Help Combat Racial Segregation?
While online dating shows some promise in breaking social barriers, it can be a hotbed for racism, too.
by
Anuradha Varanasi
Seeing the words, "You've got a new match!" or "They liked you back!" pop up on your screen after swiping right on Tinder or OkCupid gives an instant dopamine rush. And it opens up the possibility of connecting with someone you normally wouldn't have met in your day-to-day life.
Before this technology took off in popularity, most romantically pursued people they met through their social circles in school, church or their neighborhoods. That meant mostly people of their own race or ethnicity.
But in the last few years, the stigma surrounding online dating has been rapidly dissolving. The Pew Research Center found that 15 percent of American adults have used online dating sites or apps. And some researchers are optimistic about how dating apps are radically changing the conventional dating landscape.
More interracial couples
According to Stanford University's survey of 3,394 American adults, couples who met online tend to be more diverse than couples who met offline. Three in 10 couples that met online were interracial, compared to less than 2 in 10 couples who met in real life.
The reason? Online daters tend to be younger and, also, more open to dating people who are different from them.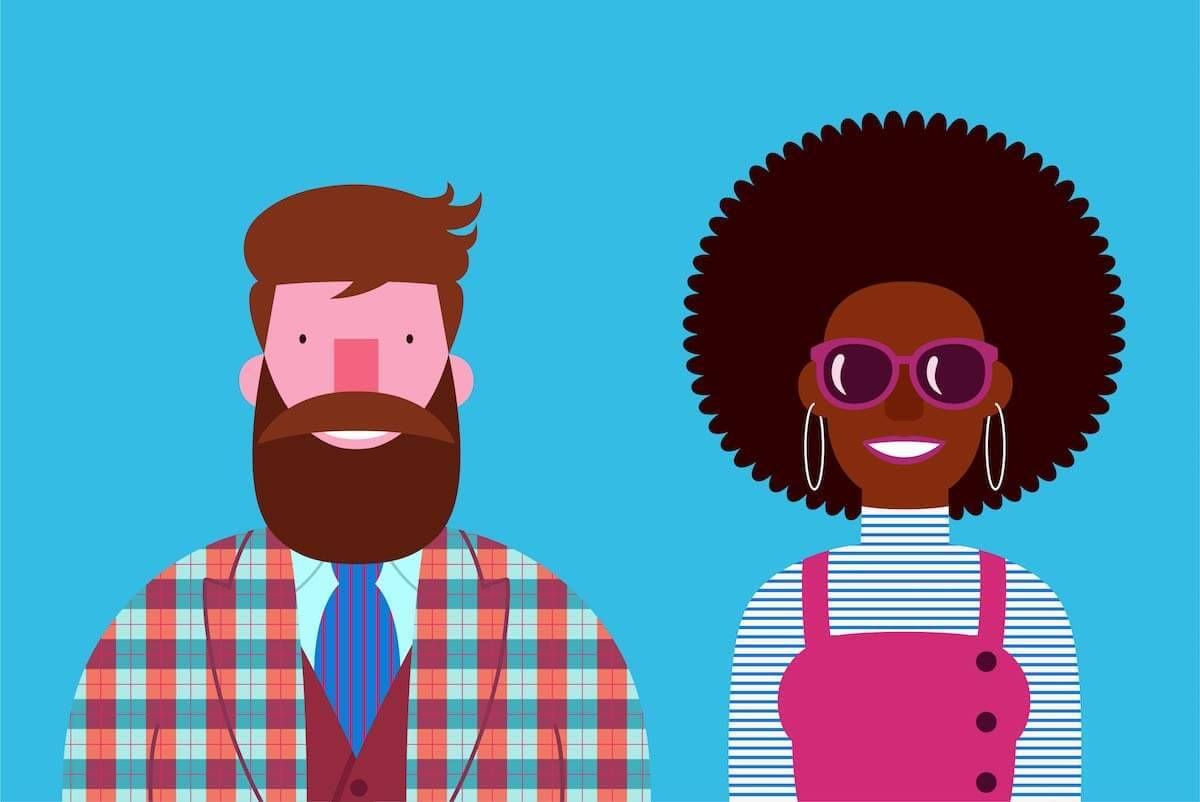 In a 2017 study, two economists from Cornell University – Philipp Hergovich and Josué Ortega – used the National Academy of Sciences' data to establish that not only were the marriages of partners who met via online dating stronger, but they also consisted of a far higher percentage of interracial marriages.
More recently, in a 2019 paper, sociologist Reuben Thomas observed that the rise of online dating has gone in tandem with an increase in rates of both interracial and interreligious couples within the U.S.
Some are finding that dating apps have created an opportunity to interact more deeply with people from different races and ethnicities.
Nick Baker, 27, an actor, said dating apps can act as a bridge between people who don't usually run in the same social or cultural circles.
"I prefer an app like OkCupid because you can... read a fully formed and personalized profile about someone before you even get to talk to them," Baker said.
"Because of that, the first Muslim/Pakistani person I ever became close with was someone I met through OkCupid. We bonded over our shared interests in TV shows and laughed about how we both were nerds."
After meeting up in real life and instantly hitting it off, the duo ended up becoming close friends.
[ICYMI: Can Republicans and Democrats Date Each Other?]
The increased risk of fetishization
While some of the research on online dating offers hope for a more integrated and multicultural society, it also has its downsides. One unsettling trend is the fetishization of people of color, especially Black women, by white men on the apps.
"As a Black woman, I felt like using Tinder was very similar to walking down a street and being subjected to this type of hyper-sexualization I have had to deal with regularly," said Karima Jackson, 28, a New York-based operations manager.
"For instance, one of the white guys I had matched with immediately sent me a message that said, 'What (does) that mouth do,'" said Jackson, who was left seething at how inappropriate he'd been.
That wasn't the first time it had happened, either.
---
"Through dating apps like Tinder, it can get worse because these men can hide behind their phones. It's clear to me that these messages stem from their racial biases."
Racially biased algorithms
As some researchers continue to be optimistic about dating apps and their potential to break through societal racial barriers, other researchers have found racial bias and segregation are a harsh reality even on the apps.
A study published in the American Psychological Association journal revealed that when it comes to online dating, Black people are 10 times more likely to initiate contact with their white matches than the other way around.
OkCupid and other dating apps allow users to filter potential matches by race. OkCupid founder and data scientist Christian Rudder published a viral blog post in 2014 that revealed that Asian men and Black women are considered the least desirable by users of the site. On the other hand, Asian women and white men were rated the highest among users.
Manuel Knight, a Black artist who lives in Brooklyn, New York, said he's come across profiles on apps like Plenty of Fish that would explicitly say "No Blacks" or "No Asians."
"Normally, young people on... apps are a lot more progressive and open to dating people who are different from them," he said. "But seeing such profiles on Plenty of Fish in 2019 was disappointing."
Apps seem to be actively steering users away from intermingling, too. In a 2017 study, researchers from Cornell University evaluated 25 dating sites, including Coffee Meets Bagel, Tinder, Grindr and OkCupid. They found that the algorithms of these apps suggested potential matches based on the race users had predominantly matched with in the past.
It seems that, on dating apps, users contact others based on racial biases, and algorithms double down on that. The researchers argue that this filtering process results in non-white users being screened out of the dating pool even before they could be considered as a potential date.
"While using apps, there are many hurdles and challenges when it comes to interracial dating," Knight said.
"It can be discouraging to solely use online dating as a tool to meet new people. It can hurt your confidence a lot. Online dating has its plus points, but it can be bad as it allows people to be far pickier and more self-centered."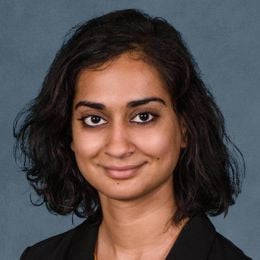 Anuradha Varanasi
is a freelance journalist and science writer based in New York City. She writes on health and climate change and enjoys long walks.